One of my favorite parts of my job as a photographer is working with families over and over through the years. It starts to feel like an annual tradition that I get to be a part of! And especially when there are small children involved, it's fun to watch how they grow and change, and how their personalities develop over time. Honestly, I feel the same way about the parents! I know for myself, as my own kids have aged, I've changed as a mother. When they were babies, I was a little bit more (for lack of a better word) stressed. These days when we do family photos for ourselves, I tend to be laid back, but that's probably because I'm no longer worried if someone is going to pee their pants or throw a massive temper tantrum. Granted, there are challenges with older kids as well, but I'll save that for another post. Because today I'm sharing a beautiful session I did with the Stephenson Family!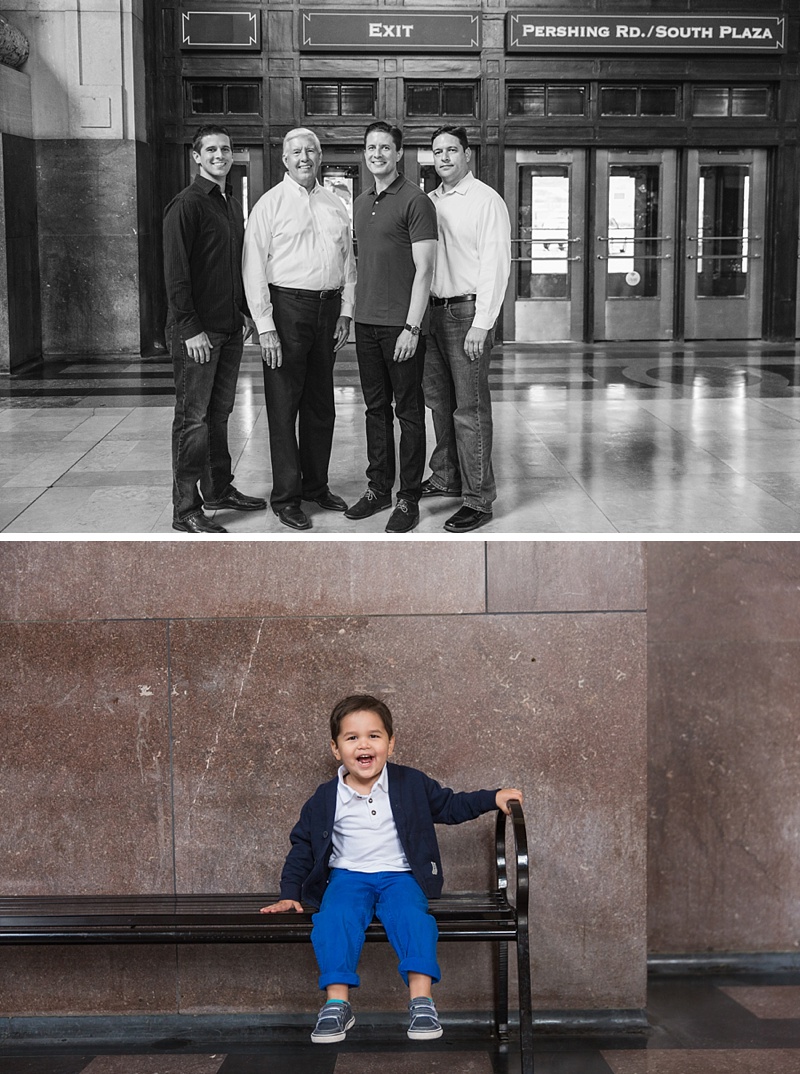 This past spring I offered a great deal on booking a photo session for Mother's Day, and Niki (in the green dress) thought it would make a perfect gift for her mother-in-law, Melinda! I've shot images of Niki's sweet family before (remember the hot air balloons?!), but this was my first time working with her extended family. We decided to hold the session at Kansas City's Union Station, because the weather in Kansas City has been increasingly hot and humid, and with all the kids and grandkids involved, we thought a climate controlled location might work best. Union Station is a gorgeous spot, which provides some deep colors and traditional backgrounds that would look perfect in photographs printed and hung on the walls of their homes.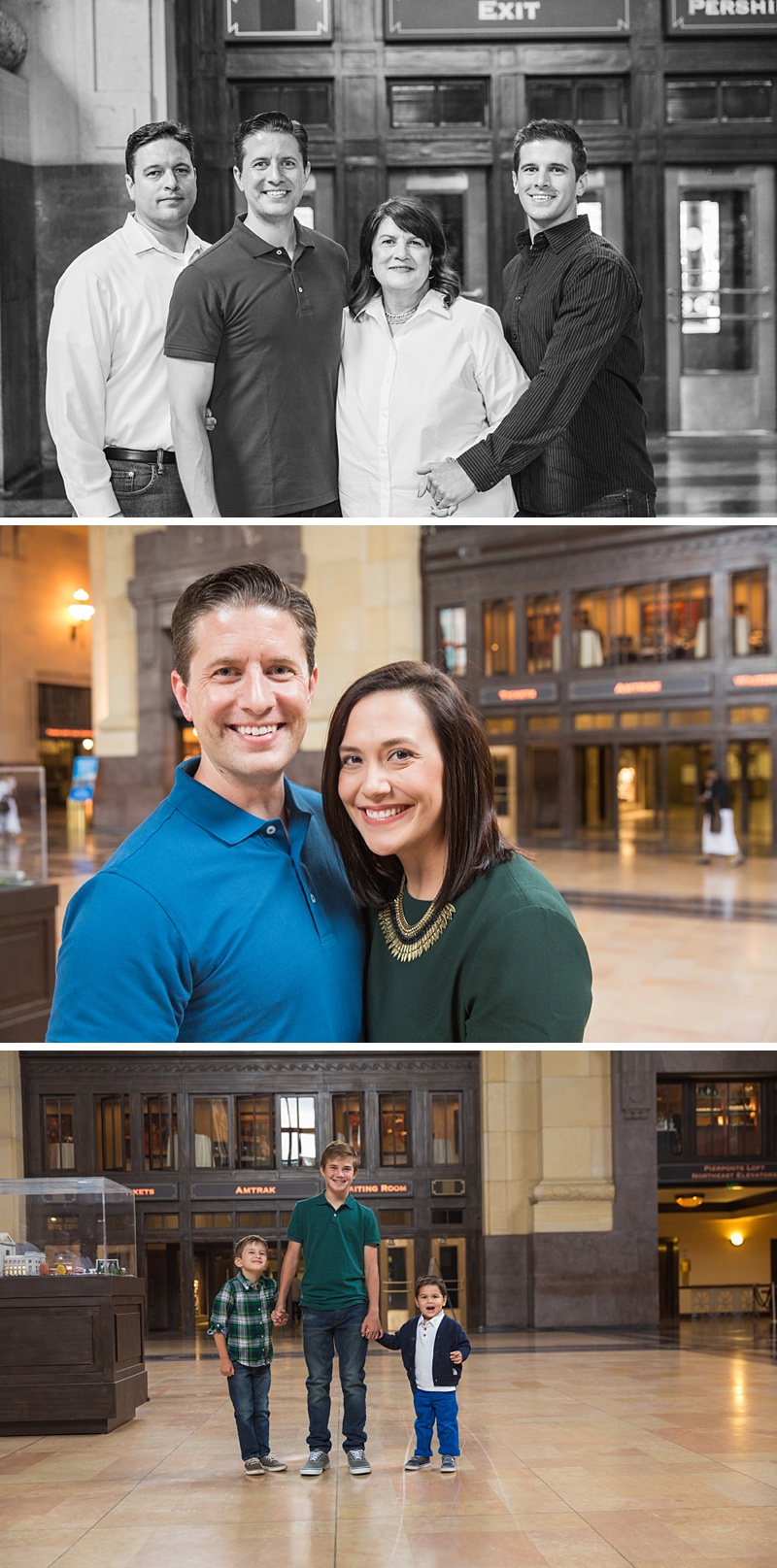 We decided that to make this the best possible gift, we would shoot more posed portraits instead of focusing on lifestyle images. I love all the big family shots, which include parents, kids and grandkids! It was quite the fun crew! It was so lovely to see such a close, caring family and how they all came together to make this beautiful gift happen for the family matriarch. My favorite part was watching the uncles chase around their nephews as they tried to escape and explore…uncles are the best!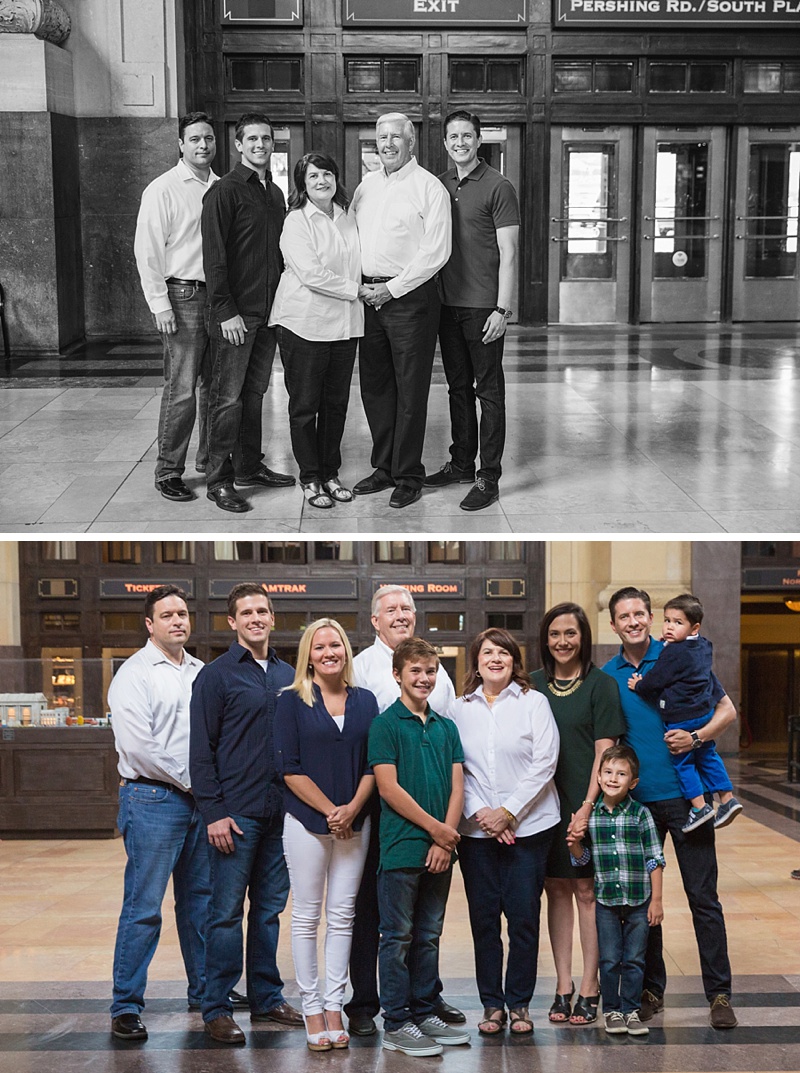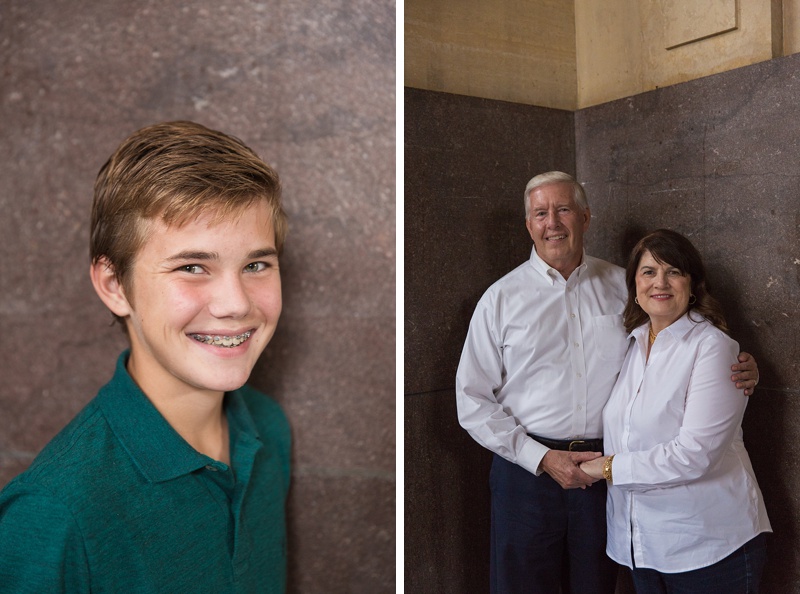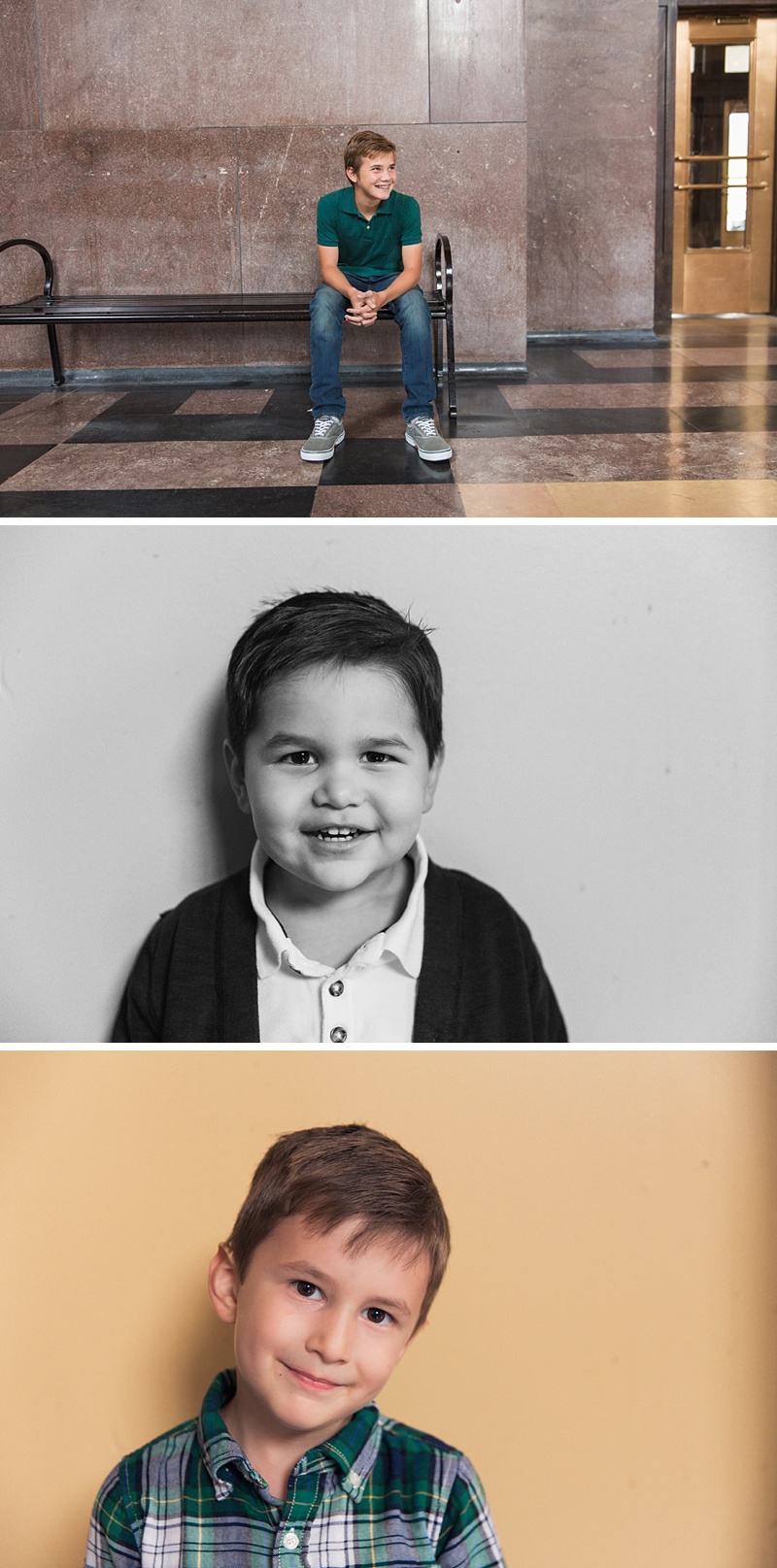 If you'd like to celebrate your family or surprise a family member with a unique gift, consider booking a family photo session! Email me at megan@crazybananas.com for more info.
http://www.crazybananas.com/wp-content/uploads/2016/09/2016-09-07_0006.jpg
533
800
Megan
http://www.crazybananas.com/wp-content/uploads/2015/07/Crazy_Banans_Logo_WebsiteBanner.png
Megan
2016-09-07 14:01:56
2016-09-07 14:01:56
Extended Family Session : Stephenson Family