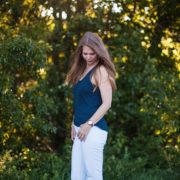 This time of year can be a little stressful for someone like me, because it's full of gift giving! You know those people who always find the perfect gifts for every occasion? I am definitely NOT one of those people. But this year I have the perfect idea that would work for all of my spring events (graduation, Mother's Day, Father's Day, and the myriad of late-spring/summer birthdays I have coming up)! Last year I gave a JORD Wood Watch to my husband and this spring I got my very own! I have to say, it's a pretty perfect gift. Not only is it totally unique, but there are tons of both men's and women's styles so you can find the perfect match for your loved one.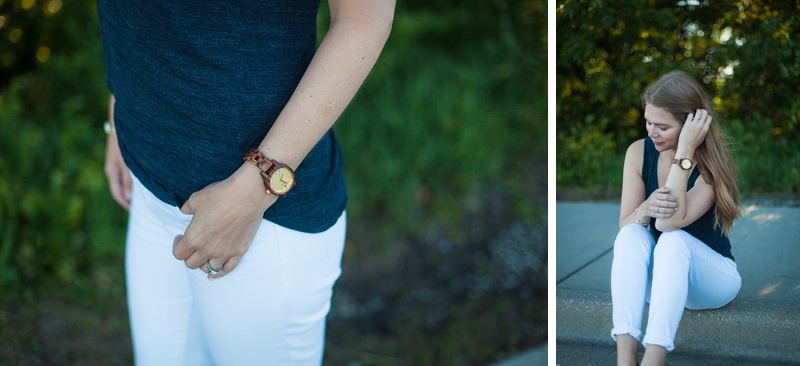 I picked out the Frankie 35 Style in Zebrawood with a Champagne watch face and it's gorgeous! I struggle with finding jewelry that is simple enough to fit in well with what I already own, but also can serve as a statement piece. This watch does both!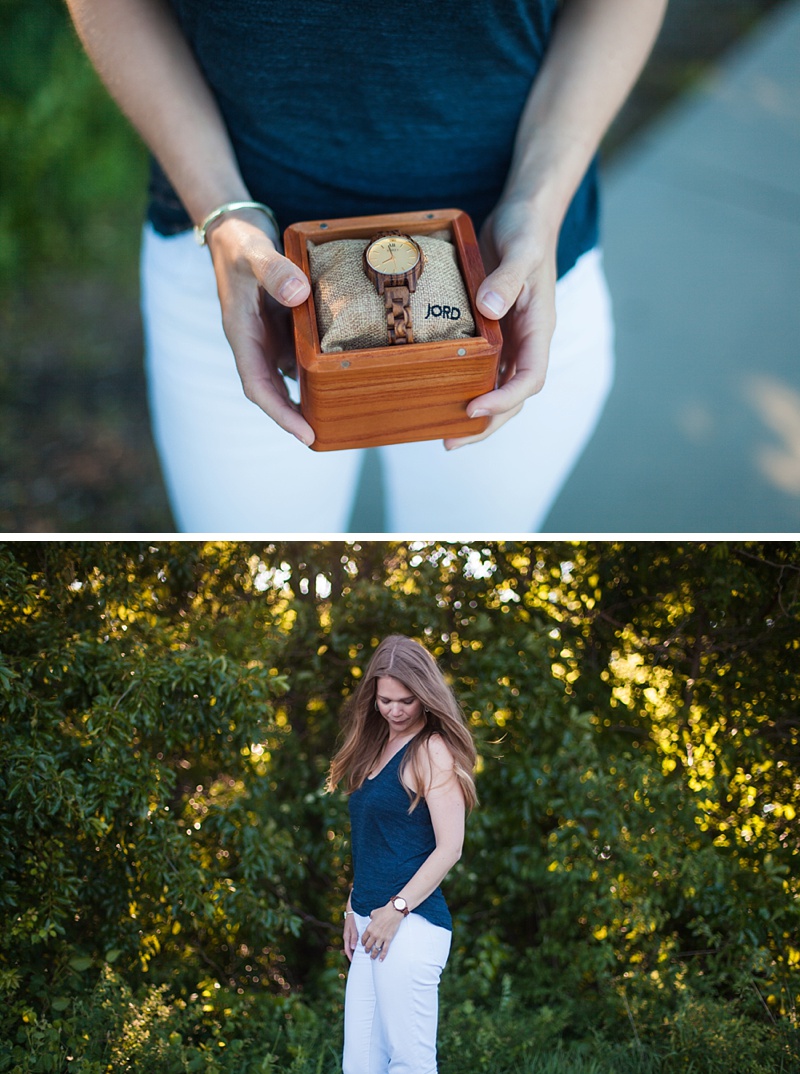 You can head over to JORD's website and see their awesome selection for yourself, and if you're thinking of getting a new timepiece for yourself or as a gift, you're in luck! I'm partnering with JORDto give away a $100 E Code to use toward any JORD purchase! And everyone who enters wins a $25 E Gift Code, just for entering! To enter (which you totally should to get the $25 E Code), click here! The contest will close on Sunday, May 28th, so hop on over there and enter now!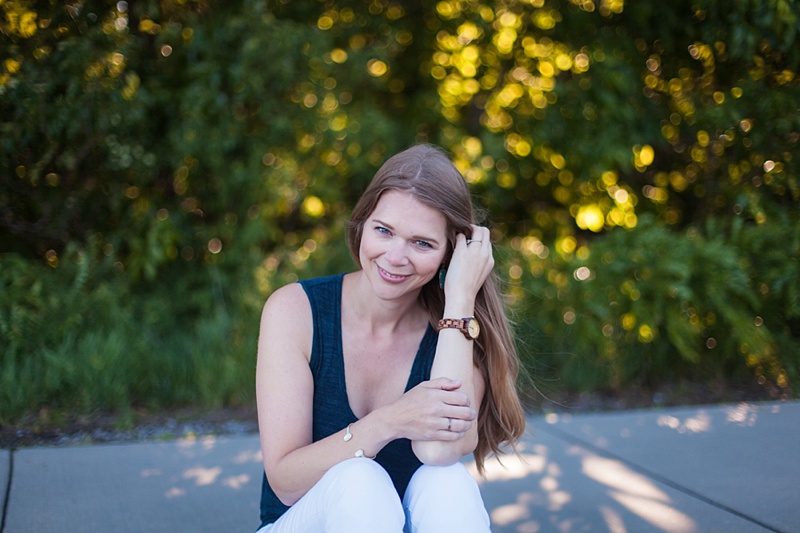 This post was sponsored by JORD Wood Watches, but all opinions and content are my own. Photos by Kymberly Janelle Photography.
http://www.crazybananas.com/wp-content/uploads/2017/05/2017-05-22_0001.jpg
533
800
Megan
http://www.crazybananas.com/wp-content/uploads/2015/07/Crazy_Banans_Logo_WebsiteBanner.png
Megan
2017-05-23 14:41:26
2017-05-23 14:41:26
JORD Wood Watches (and a contest!)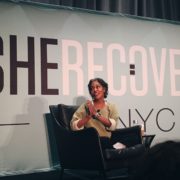 A few weeks ago, I walked into a beautiful hotel in Lower Manhattan, completely exhausted. What was supposed to be a three hour trip from Kansas City to New York had turned into a 12-hour debacle, with airports closed due to weather and a detour to Albany when our plane ran low on fuel. I was, for lack of a better work, in shitty shape.
I lugged my suitcase up the stairs, too tired to notice the elevator that was conveniently located on my left, grumpy and annoyed with everything around me. And then…
"ARE YOU MEGAN?!"
A gorgeous, blonde woman stood up from a couch in the lobby and started toward me with a huge grin on her face. I said, "Yes, I'm Megan," probably looked totally confused, and she replied, "I have to give you a hug!"
Turns out, this sweet young woman was someone I'd helped in early sobriety. She had read something I'd written or heard me on a podcast (now I can't remember which!) and had emailed me, asking for help in joining our online recovery community. That action, which was honestly small in my mind, affected her life in a multitude of positive ways. And I know how she feels…because I spent the rest of the weekend in a similar position.
I was in New York for the She Recovers Conference, a gathering of 500 women in recovery. While many of the women there were in recovery from alcoholism, like myself, others were in recovery from a sex or shopping addiction, cancer or another illness, and many other conditions. The mantra of She Recovers is "we are all recovering from something," and that rings true for me.
There was something so beautiful and life-giving about sitting in that room surrounded by all those badass women in recovery. Women who have seen the worst, and have chosen another path for themselves and those they love. These women are the truth-tellers, the kindness-whisperers, the best people on the planet. I am so lucky to have been among them for a few short days.
We listened to incredible speakers like Glennon Doyle Melton, who told us "we are grown ass women and we can do what we want!" I've been muttering this to myself daily as I navigate this weird world we live in these days. Elizabeth Vargas shared her experience with anxiety and how that fueled her addiction. Gabby Bernstein, Elena Brower, Niki Myers and Ann Dowsett-Johnson also shared their experience, strength and hope. We can recover, you guys. We can do it! And we can do it well!
But, by far, the best part of the event was meeting women who have been there for me since the beginning…those who I have met online during this recovery journey, but I've never been able hug or thank in real life for their contribution to my health and happiness. These are women I texted from the bathroom during my first big dinner event out after I got sober, terrified and afraid if I said no to the waiter's offer of wine, everyone at the table would know my horrible secret. Women who listened while I ranted and raved that it was TOO HARD and I wasn't strong enough. Women who shared their own stories, and gave me hope I just might get better. These women saved my life. What an honor to tell them that to their faces! What a joy to eat pizza with them at 11 p.m. and talk about life! How did I get so lucky?!
I have to thank the team from She Recovers, Mama Dawn, Taryn, Annie, Payton and Dara, for putting together such an incredible event. I've never seen anything like it, and I know it was a beast to organize and execute! Thank you for giving us all this opportunity to experience recovery like this…what a gift you've given us all!
To anyone out there who is suffering or feels alone, I want you to know you have cheerleaders out there. Addiction is a horrible thing, but we can recover. We just need each other. If you want to talk, I'm always available at megan@crazybananas.com. You read more of my recovery story over at Scary Mommy, the Kansas City Moms Blog and in the recovery section of this blog. You can also listen to me share my story on The Kick Ass Life Podcast and on the Bubble Hour Podcast. You are not alone, friend.
http://www.crazybananas.com/wp-content/uploads/2017/05/Photo-May-06-9-29-51-AM.jpg
2048
1536
Megan
http://www.crazybananas.com/wp-content/uploads/2015/07/Crazy_Banans_Logo_WebsiteBanner.png
Megan
2017-05-18 17:18:53
2017-05-18 17:18:53
She Recovers...And So Do I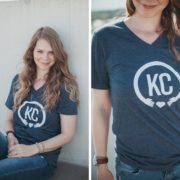 Every once in a while, people come into your life in ways you never expected. That was certainly the case with my friend, Lindsey, who I met a few days before my daughter started Kindergarten at our back-to-school night. I was so incredibly nervous to be sending my sweet girl to Kindergarten, but she couldn't have been more ready or excited. When we walked into the room, I was immediately put at ease by the gentle, fun and joyful energy of her teacher. Who happened to be…..you guessed it! Lindsey!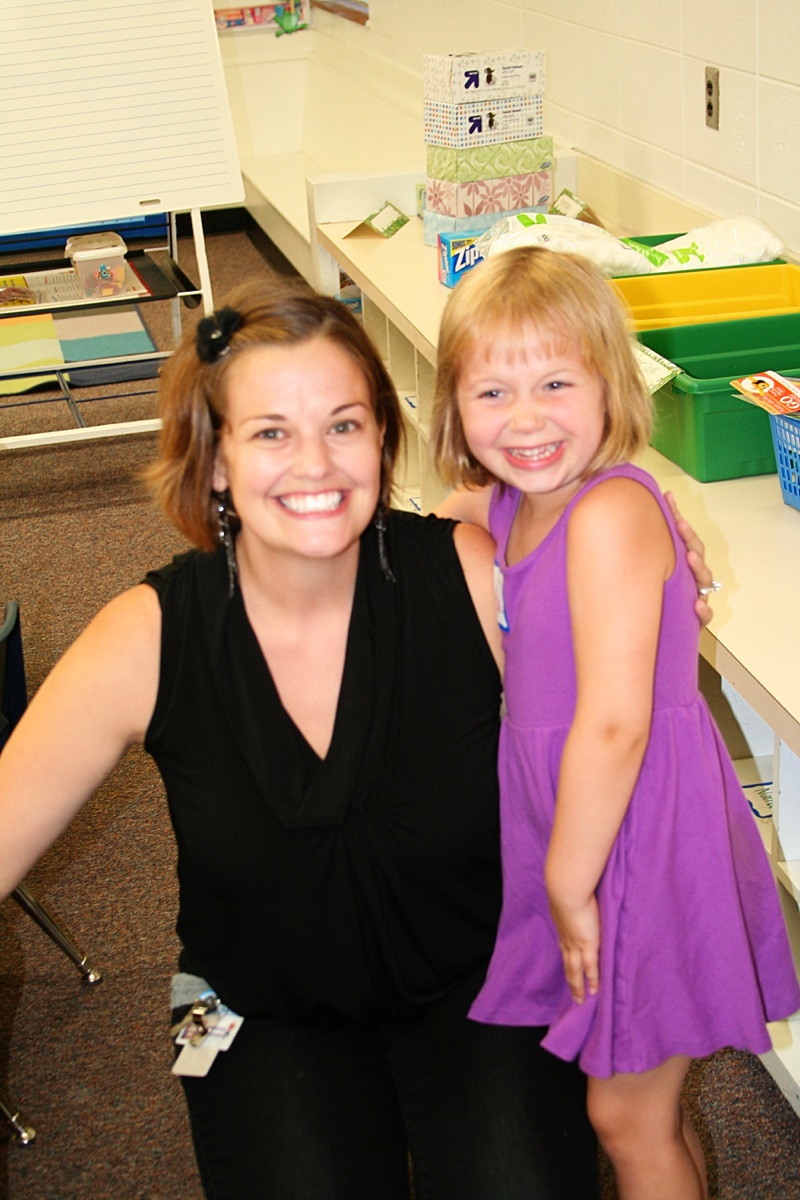 (I know it's out of focus, but I think I was probably crying so it's an accurate interpretation of the view that day…my baby was so little!!!)
Lindsey also had a son around my daughter's age AND a baby the same age as my sweet little man. We had a wonderful year with Lindsey as our teacher, but after a few more years, she decided to stay home with her boys full time. I was so happy for her, but I missed seeing her around school (and knowing our little guy wouldn't get her as a teacher was a bummer, since we had such a wonderful experience the first time around!). So imagine my excitement when our sons ended up at the same preschool! I got to see her almost every day again! She even invited me to be a part of a commercial her husband was shooting for Sporting Kansas City (remember this?), which had many of my friends saying, "Wait, did we just see you on TV?"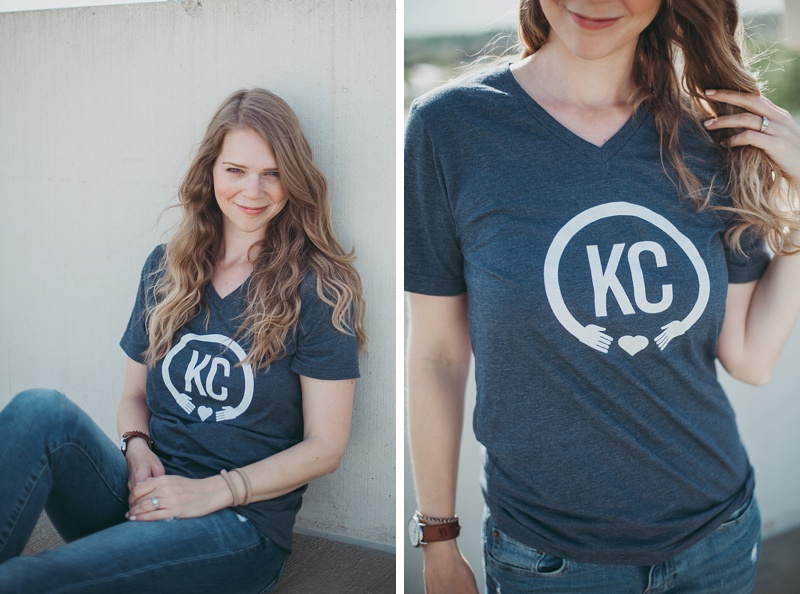 Lindsey is one of the kindest and most giving people I know, so I was thrilled when I learned of her new venture, Huglife KC! She and her bestie, Robin, decided to create a business where the main purpose was to spread more love around to everyone they meet. During some especially frustrating weeks in 2016, Lindsey and Robin realized they were doing more complaining than usual and did not like the negativity they were continually expressing, so they went back to their mantra of "not being jerks." They made a conscious effort to be happier and immediately saw the impact a new attitude can have on everything around them. Kindness truly begets kindness. This, coupled with the t-shirt company they had always talked about starting since they basically live in yoga pants and t-shirts, reared Huglife KC. They had the idea to make cute, comfy, stylish t's that they would want to wear and market them with a love and kindness message, which can be seen throughout all of their social media. They are made from the softest material and are super flattering. And they just came out with kids sizes! Yay! You can get the Heather Blue KC Design (which I am wearing in the photos above) or the Heather Grey #huglife Design via their Facebook, Instagram or Twitter. Make sure to follow them on social media, because they post the BEST photos and stories of awesome people wearing their shirts and spreading a little joy.
{Photo of Me by Kymberly Janelle}
http://www.crazybananas.com/wp-content/uploads/2017/05/2017-05-01_0001.jpg
594
800
Megan
http://www.crazybananas.com/wp-content/uploads/2015/07/Crazy_Banans_Logo_WebsiteBanner.png
Megan
2017-05-02 13:44:17
2017-05-03 14:53:22
Huglife Kansas City