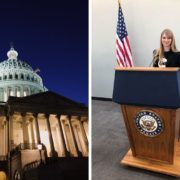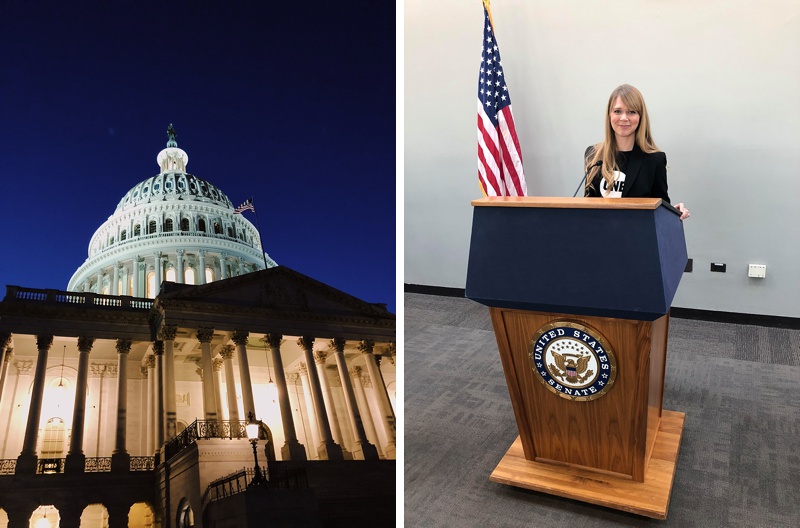 A few weeks ago I was invited to return to the annual Power Summit that the ONE Organization holds for volunteers and leaders. This was my second year attending the summit, and I have to say, it was pretty nice knowing what I was getting myself into this time around! Last year I was super overwhelmed and had no idea what was happening. I was also extremely nervous about meeting with our legislators on Capitol Hill, which we do on the last day of the Summit. This year I felt prepared, excited, but not nervous at all!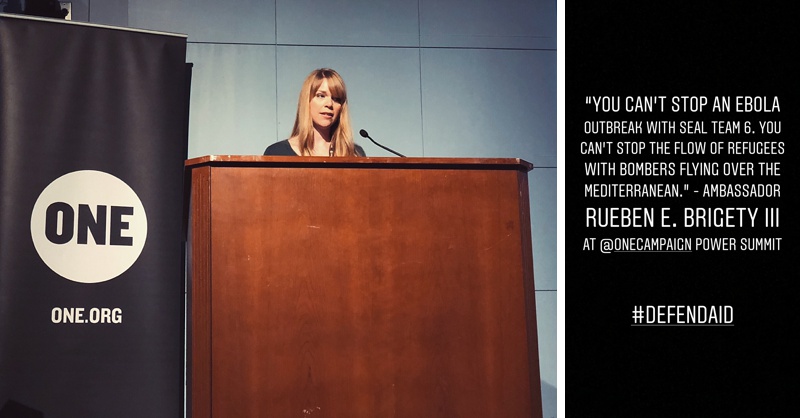 Another aspect that made this year awesome was having another team member from Kansas with me! I'm the Congressional District Leader for ONE in KS-03 (if you're wondering what district you live in, you can check here), which means I lead all volunteer activities in our area. Last year I was the only person from Kansas to attend the Summit, so it was a bit lonely, but this year I had my incredible volunteer Rachel with me! She is such a gift and I'm pumped for us to do some amazing work this year.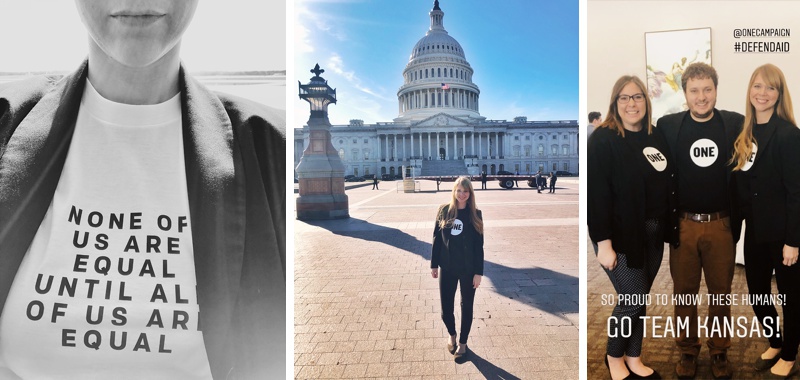 The Power Summit is a three day training conference for ONE volunteers, which culminates in "Lobby Day" where we all go to Capitol Hill and share why certain issues are important to us as ONE members and constituents. ONE is a global advocacy organization of over $9 million people who are working to help end extreme poverty and preventable diseases, such as malaria, tuberculosis and AIDS. We work with legislators and governments to get bills passed that help the poorest people in the world, and our focus is in Sub-Saharan Africa. We are not a "boots on the ground" organization, and we do not raise funds. We use our voices and our influence to convince those in power to do the right thing, and feel that the best way to help is to get legislation passed to empower communities to help themselves. We are non-partisan, and work with legislators from both sides of the aisle.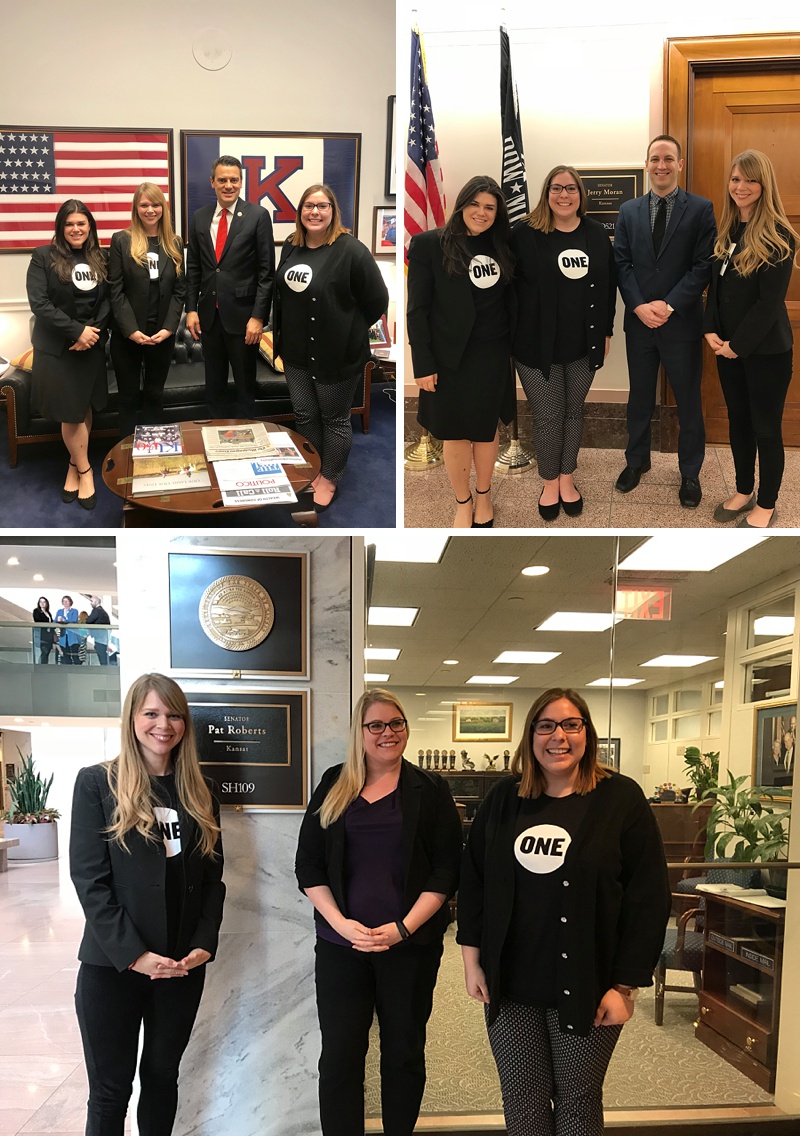 This year most of our work is focused on the 2019 U.S. Budget and a new bill that was brought to the House floor on Lobby Day, called the BUILD Act. Did you know that less than 1% of the U.S. Budget is allocated for foreign aid? And with that small drop in the bucket, we are able to save millions of lives? It's incredible! It's so important that this budget is not cut, as this money not only saves lives, but it keeps our country safer by stabilizing developing countries and economies. Did you know 11 of our top 15 current trade partners in the U.S. are former recipients of our aid program? We want to continue that trend, creating opportunities to increase trade by providing aid.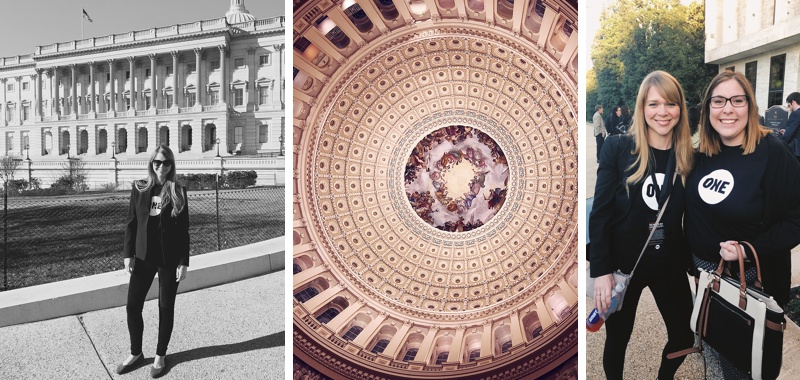 There is a lot more work to be done, but I am so grateful for the opportunity to not only participate, but create real change with ONE. I would love to have you join my team! It's easy, just send me a note at megan@crazybananas.com if you'd like to become a part of this movement!
http://www.crazybananas.com/wp-content/uploads/2018/03/2018-03-22_0003.jpg
528
800
Megan
http://www.crazybananas.com/wp-content/uploads/2015/07/Crazy_Banans_Logo_WebsiteBanner.png
Megan
2018-03-22 12:33:46
2018-03-22 12:33:46
ONE Power Summit 2018
I feel like life has been full of amazing and joyful moments lately, I'm often overwhelmed by all the goodness in my life. And this DEFINITELY falls under the category of GOODNESS! In January, we were blessed with the birth of our brand new niece, Charley Paige. Have I mentioned how much I love being an aunt? Because it is simply the best. I became an aunt for the first time 18 years ago, but I still get a happy feeling in my heart when I think of a new niece or nephew to love on.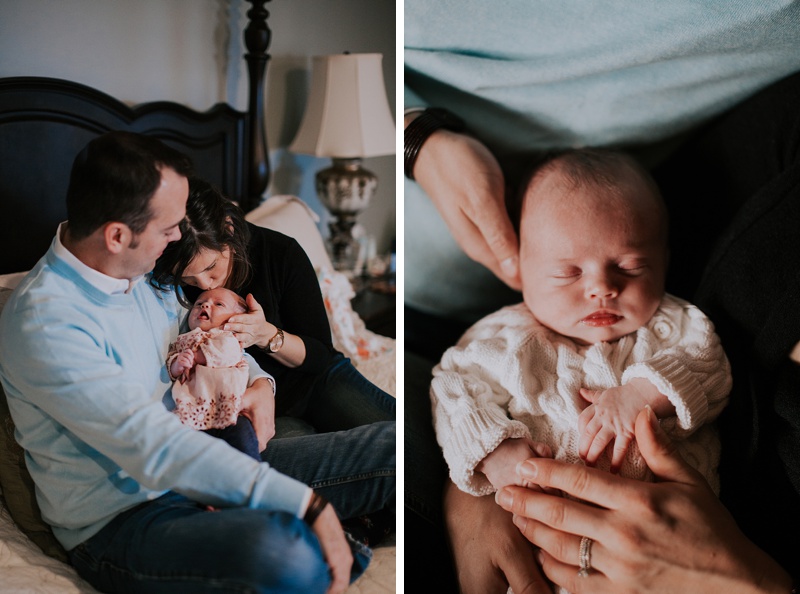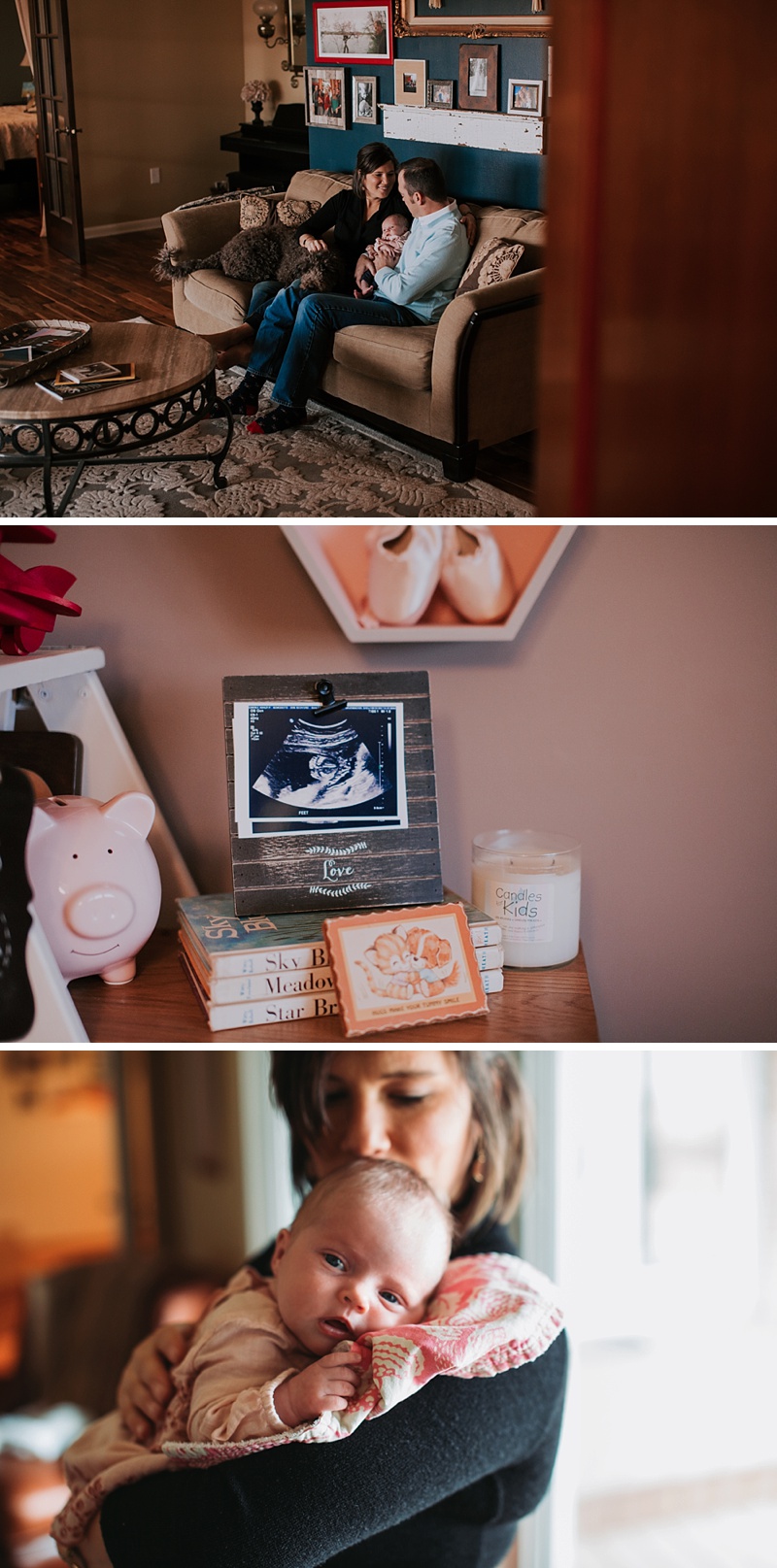 I've taken a bit of a break from family portraiture, but I couldn't resist sneaking off to Western Kansas to photograph the newest addition to our family and shoot some video as well. I loved being able to capture these moments with sweet Charley, who has already changed so much since we took these images! It's incredible how fast these little people change and grow, and I think it's so important to capture these fleeting moments if we can. Because we all know that with a new baby in the house, we'd never remember them otherwise!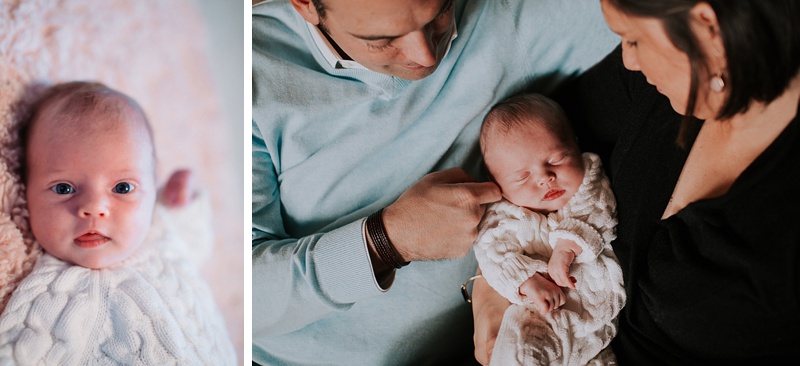 I'm so excited to see my in-laws, Ashley and Adrian, take on parenting for the first time! It's such a beautiful, messy, fun, exhausting ride, and they are just at the beginning. So much love and laughter is in their future, I can't help but smile every time I think of it!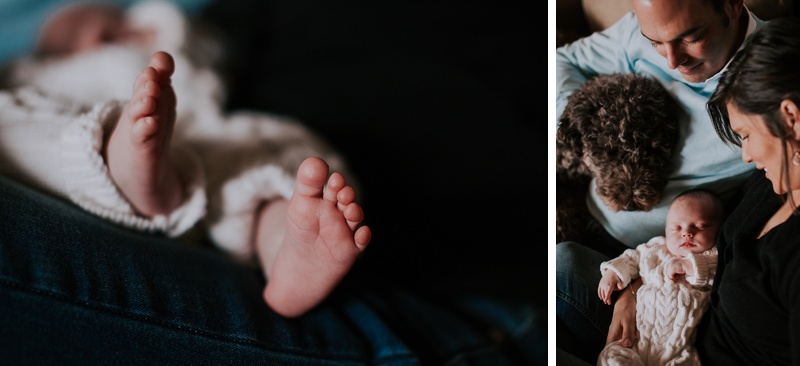 If you're interested in capturing family or newborn images on film or in video form, sent me a note at megan@crazybananas.com for more information…I'd love to work with you!
http://www.crazybananas.com/wp-content/uploads/2018/03/2018-03-06_0001.jpg
533
800
Megan
http://www.crazybananas.com/wp-content/uploads/2015/07/Crazy_Banans_Logo_WebsiteBanner.png
Megan
2018-03-06 16:16:07
2018-03-07 16:09:35
Welcome Charley Paige!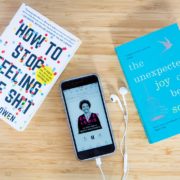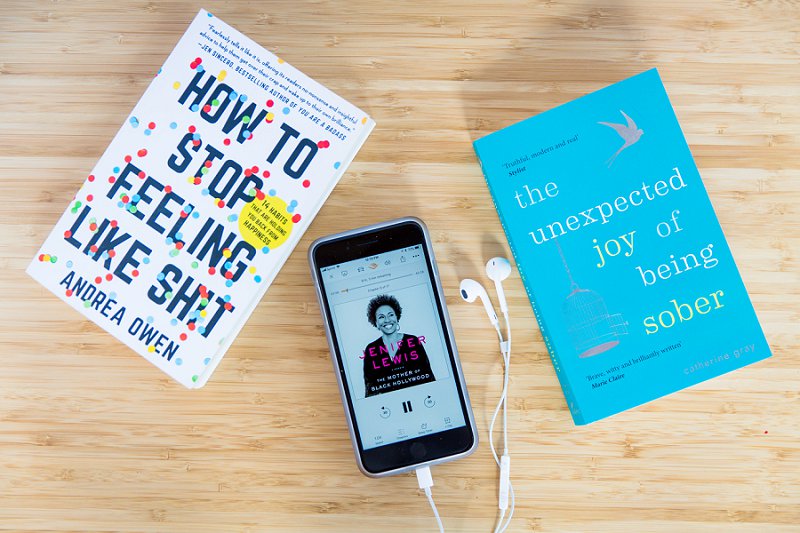 I kicked off this year with a few great, new books on my nightstand (and in my earbuds) that I wanted to share! Last year, one of my big goals was to read more often, and I was so happy to have kept it up all year. This year, I'm hoping to share a few of my favorites here on the blog, and do a few quick reviews over on social media (Instagram stories, maybe?) as well. Today I wanted to share about the three books I inhaled in January.
The first is called The Unexpected Joy of Being Sober and it was written by my friend Catherine Gray. Now, can I just tell you a little something about being in a community of women in recovery? One of the best parts of the entire experience is watching people you have seen crawl out from the bottom of despair change the world with their talent and grace. Getting to be a very small part of Catherine's journey is such a gift, and viewing her rise has been incredible! This memoir shares Catherine's struggle with alcohol, but even better is learning about the incredible life she found was waiting for her in sobriety. So many people believe being sober means you become a boring lump with no life, and that has been far from the truth for me! Catherine shows her readers what an exciting, fun, JOYFUL life is waiting for them in sobriety. She also weaves in some amazing science about alcohol (do you know it's not good for you AT ALL…despite what that report you saw on the benefits of wine on your heart heath says?) and gently builds the argument that being alcohol-free is not a punishment, but an awesome way to live! You can get The Unexpected Joy of Being Sober here.
The second book I read this month is by another online recovery friend (and podcast host) Andrea Owen. Andrea is an author and life coach who helps women live the kick ass lives they deserve. She works with a ton of high-achieving women to assist them in finding balance, joy and letting go of shitty behaviors. Hence the title of her newest book, How to Stop Feeling Like Shit! I was a guest on Andrea's podcast last year, and I love her style of not taking any crap while being incredibly empathetic and understanding. This book lays out several behaviors many women cling to (people pleasing, saying yes too often, saying no too often…) and helps the reader find ways to battle these issues in their own lives. This is a great read for women who are "doing it all," but still find themselves feeling shitty far too often (raises hand). You can get How to Stop Feeling Like Shit here.
The last book on my list for January was actually an audiobook, and OMG GET THIS AUDIOBOOK! I have been a fan of Jenifer Lewis for years, but listening to her tell the story of her own life in her book, The Mother of Black Hollywood, was a total joy. She shares intimate details of her life growing up as an abused child in Missouri, her early days on Broadway in the 1970s and 1980s, the AIDS crisis that rocked her world, her battle with bipolar and anxiety and her time as a black actress in Hollywood. I'm sure this is a great read on it's own, but hearing Ms. Lewis' incredible voice telling her own story was well worth the audiobook. She sings, tells jokes, laughs…the whole time I felt like I was listening to her in person. I highly recommend this for a long drive in the car or to listen to when you're working out…just beware if you're at the gym you'll probably end up snort-laughing on the elliptical. You can buy the audiobook for The Mother of Black Hollywood here or the print version here. And if you want a Jenifer Lewis fix, may I suggest adding Black-ish to your TV rotation. She plays Grandma Ruby and it is the BEST!
http://www.crazybananas.com/wp-content/uploads/2018/01/2018-01-31_0001.jpg
533
800
Megan
http://www.crazybananas.com/wp-content/uploads/2015/07/Crazy_Banans_Logo_WebsiteBanner.png
Megan
2018-02-06 15:12:12
2018-02-06 15:12:12
Currently Reading : Unexpected Joy, Not Feeling Like Shit and the Mother of Black Hollywood