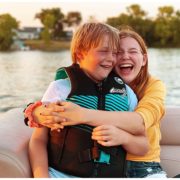 I'm writing this the day before our first day of school for the year. Our family chose to do remote learning this semester, as I'm still working from home and we felt that was the best option for our family. And technically, right now all the students in our school district are remote for the time being, but knowing that we have a full semester ahead of us feels a bit daunting. Instead of focusing on the unknown, I'm looking back at the summer we were able to have, even with the restrictions due to the pandemic. We are so grateful to have had the opportunity to safely and cautiously travel a bit this summer, both to Colorado and multiple trips to my family's lake cabin. After being together in our home working and schooling and living for months and months on end, a change of scenery was extremely welcome.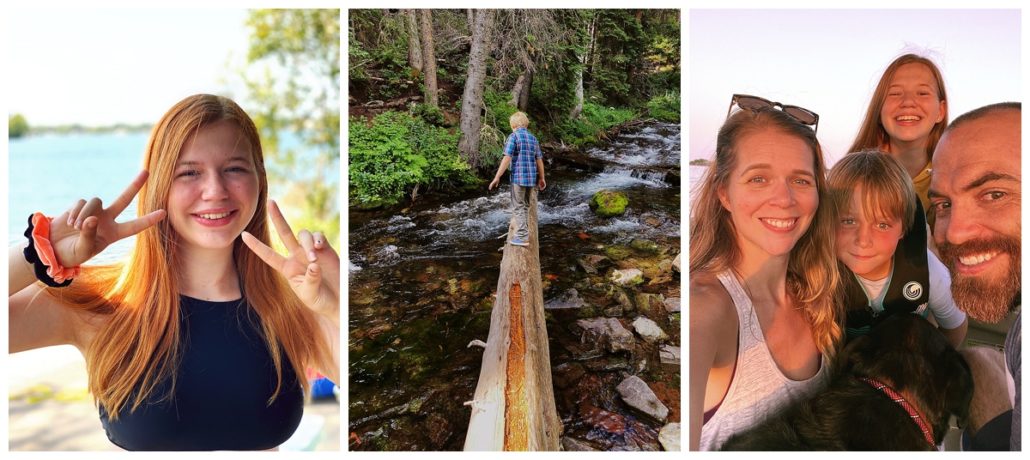 I want to remember all the good times we had this summer, not just the disappointments, cancelled vacations and camps, and challenges. I want to remember Lucy falling in love with skateboarding in Aspen, Tate learning how to waterski, watching my brother-in-law get married in the mountains, hiking and biking, watching the sky change at sunset and staring at the Milky Way at night. I want to remember watching my kids actually play together, laughing and acting silly, not putting on a facade for friends. I want to remember sitting around a fire pit with my family, making s'mores and listening to them talk, laugh and share. I want to remember that the summer of 2020 wasn't all bad. In fact, there was a lot of good in there too.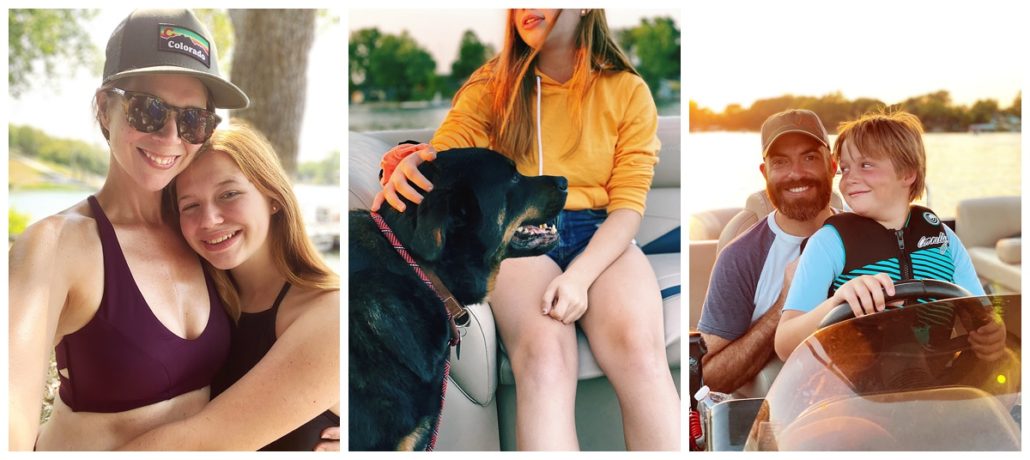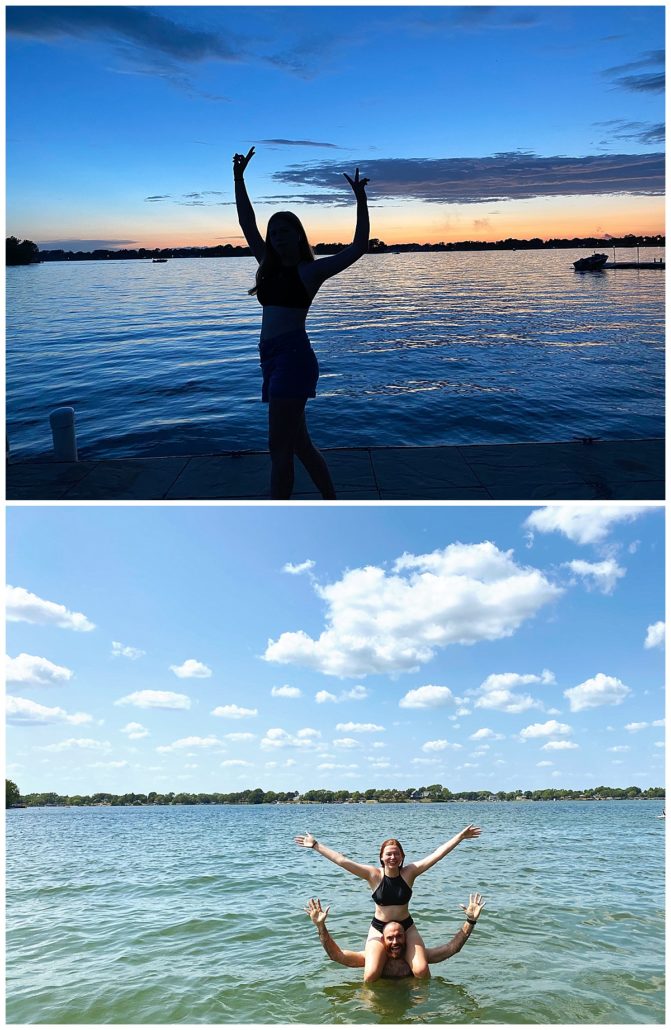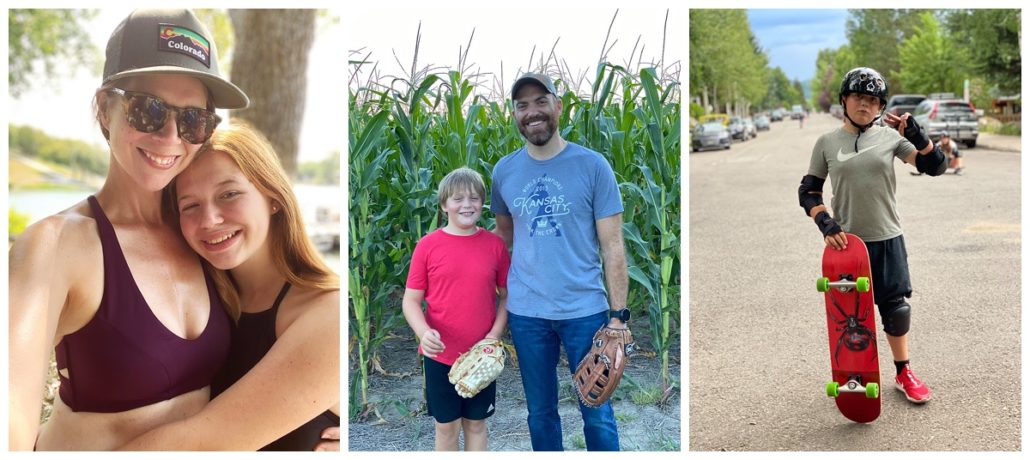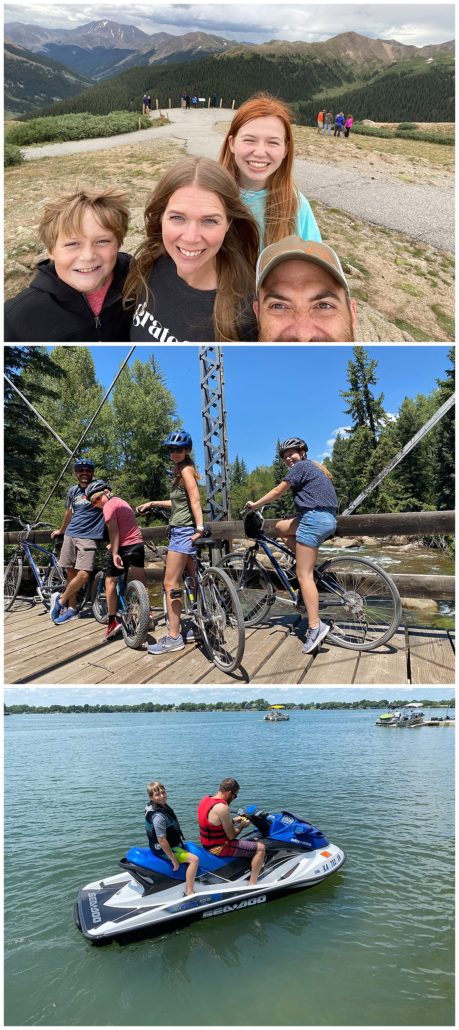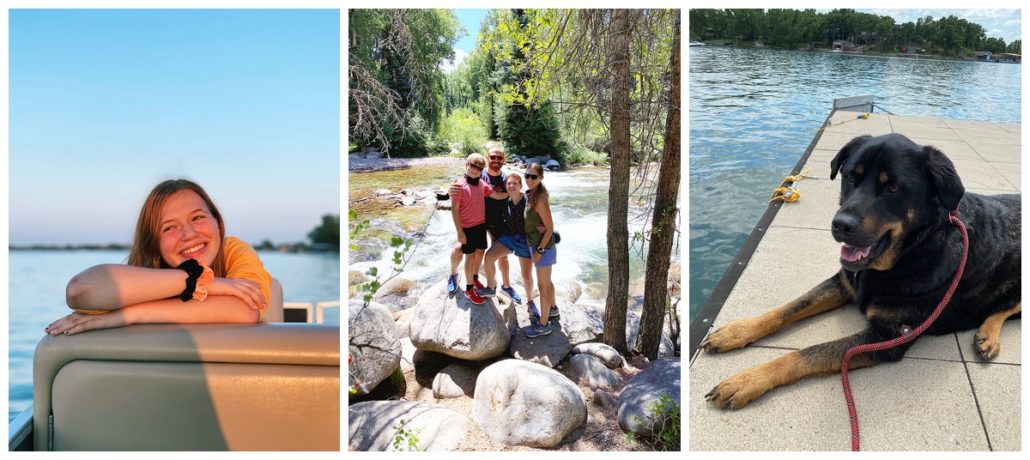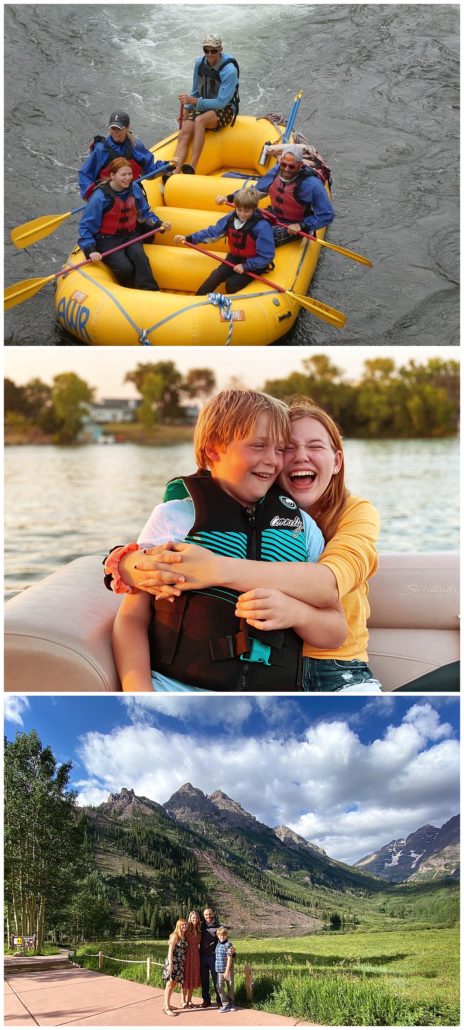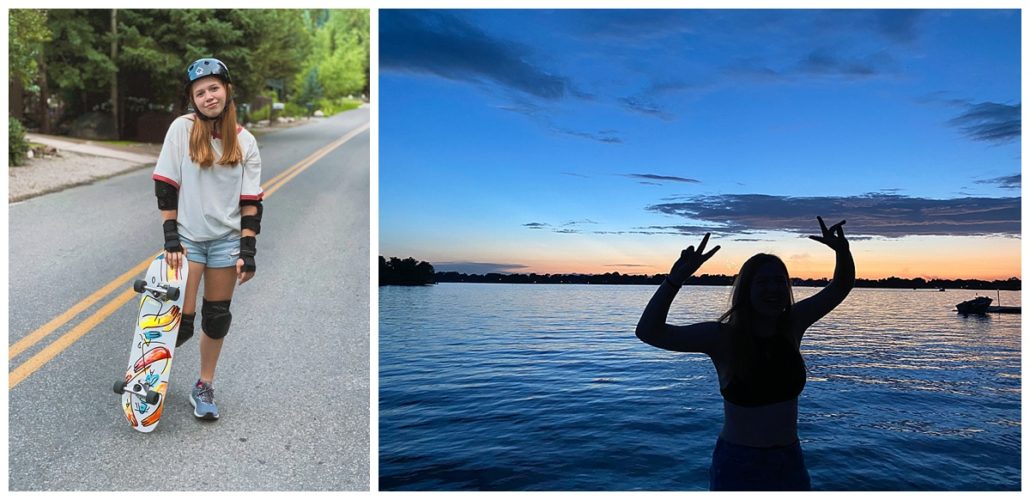 http://www.crazybananas.com/wp-content/uploads/2020/09/2020-09-08_0001.jpg
905
1200
Megan
http://www.crazybananas.com/wp-content/uploads/2015/07/Crazy_Banans_Logo_WebsiteBanner.png
Megan
2020-09-07 23:32:11
2020-09-08 11:33:08
The End of Endless Spring Break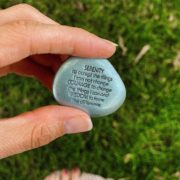 I have been thinking a lot about the intersection of sobriety and social justice. Seven and a half years into this journey of recovery, I know I could not do any of this work in the world without my sobriety. It comes first, and I must protect it at all costs.
I feel like so many of my friends and others in the world are waking up right now. To be sober is to be awake. You wake up on that first morning after your last drink or drug, and you look around with bleary eyes. "This can't be right? Is this what the world really is like?" You are slow and sluggish. You are hungry for knowledge and a way forward, but you tire quickly and need rest. Your energy is frantic and fleeting, but when you're in the midst of it you barrel through trying to fix everything that is broken. You look back at who you were yesterday and all the days before that and feel such guilt. Such shame. You want to make amends. You want to beg for forgiveness.
That time will come. But I learned very early on in my journey that the best way for me to atone is through living amends. I do this by waking up every day and living my life in a way that allows me to make amends to those I've hurt. My service-focused life is an amends to the people I love.
In his book, "How to Be An Anti-Racist," Ibram X. Kendi talks about how being anti-racist is a lot like recovering from addiction. You have to do it one day at a time. You have to wake up each day and say, "what will I do to stay sober today and what will I do to be anti-racist today." And you don't do it once, but every day, sometimes every hour. You won't be perfect and it will be hard, but you have to keep going.
In recovery rooms we have a saying: Once you've become a pickle, you can't turn back into a cucumber.
In terms of sobriety, this means once you realize you have a substance abuse problem, you can't go back to being a "normal drinker." You will always feel that guilt in the pit of your stomach if/when you drink again, even if it's just a glass of wine with dinner. I've been lucky that relapse has not been a part of my story, but I've heard from enough friends in recovery to know it's not pleasant.
When it comes to social justice, the same saying applies. Now that you see the systemic and racist system around you, you cannot unsee it. Life will never "go back to normal." It shouldn't. If this is your first step, you may not realize it yet. But you are forever changed. You are newly sober in this world.
Do you sit in the guilt and shame of being a part of this system? Do you keep drinking the poison that won't only kill your light, but also entire communities? Or do you actively recover? Do you dig deep and find the courage to make change?
The choice is yours. Have courage. Make the right one.
http://www.crazybananas.com/wp-content/uploads/2020/01/ACS_0119-scaled.jpeg
2560
1920
Megan
http://www.crazybananas.com/wp-content/uploads/2015/07/Crazy_Banans_Logo_WebsiteBanner.png
Megan
2020-06-17 15:30:00
2020-09-01 16:13:04
Sobriety and Social Justice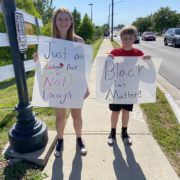 I am incredibly grateful the organizers of this event asked me to speak. I have been struggling with how to use my voice in this time in our country. As someone who has been involved in social justice for many years and has never been one to stay silent, the last few weeks have been a reminder to me of the importance of stepping back and listening. I am sometimes asked why I haven't run for political office yet, and often my response has been "I don't think our community needs another privileged White lady telling them what they need, I'd much rather support a female candidate of color." I felt the last thing that these amazing, impactful protests needed was another cis-gender, straight, suburban, White women saying anything. But when the leaders of the Social Justice March for Educators reached out, they told me how important it was to them for us to speak out and speak the truth. They told me how impactful it would be to have someone who isn't a minority speak up for Black students, teachers and families in our District. And while I do not want to center myself (I have much work to do), I hope seeing this will inspire some of my White friends to do the same. Maybe you don't need to be speaking out in front of a crowd at the microphone, but speaking out in your own circles…to friends, to your kids, to family, at work. We won't be perfect. You might say the wrong thing. You may get called out by a Black friend or colleague because you screwed up. I screw up all the time. That's when you say, "thank you for teaching me, I will continue learning and will do better next time." Then you take the time and initiative to learn, so you can be better and keep speaking out.
But not saying anything because you're scared…it's not good enough. We have work to do. As an educator said yesterday, now is the time to use your outdoor voices.
Special thanks to the organizers of this event, particularly Dr. Janet Carter who invited us to speak. It was an honor and I am so, so grateful.
http://www.crazybananas.com/wp-content/uploads/2020/06/IMG_2411-scaled.jpeg
2560
1920
Megan
http://www.crazybananas.com/wp-content/uploads/2015/07/Crazy_Banans_Logo_WebsiteBanner.png
Megan
2020-06-13 15:35:00
2020-09-01 16:11:54
Social Justice March for Educators