Martin Luther King, Jr. Day is a great opportunity to talk to your kids about service and how to be a helper in your community. We love spending our day off doing what we can to help others, no matter how old or young we are. Here are a few ways we like to serve others on Martin Luther King, Jr. Day and every other day of the year!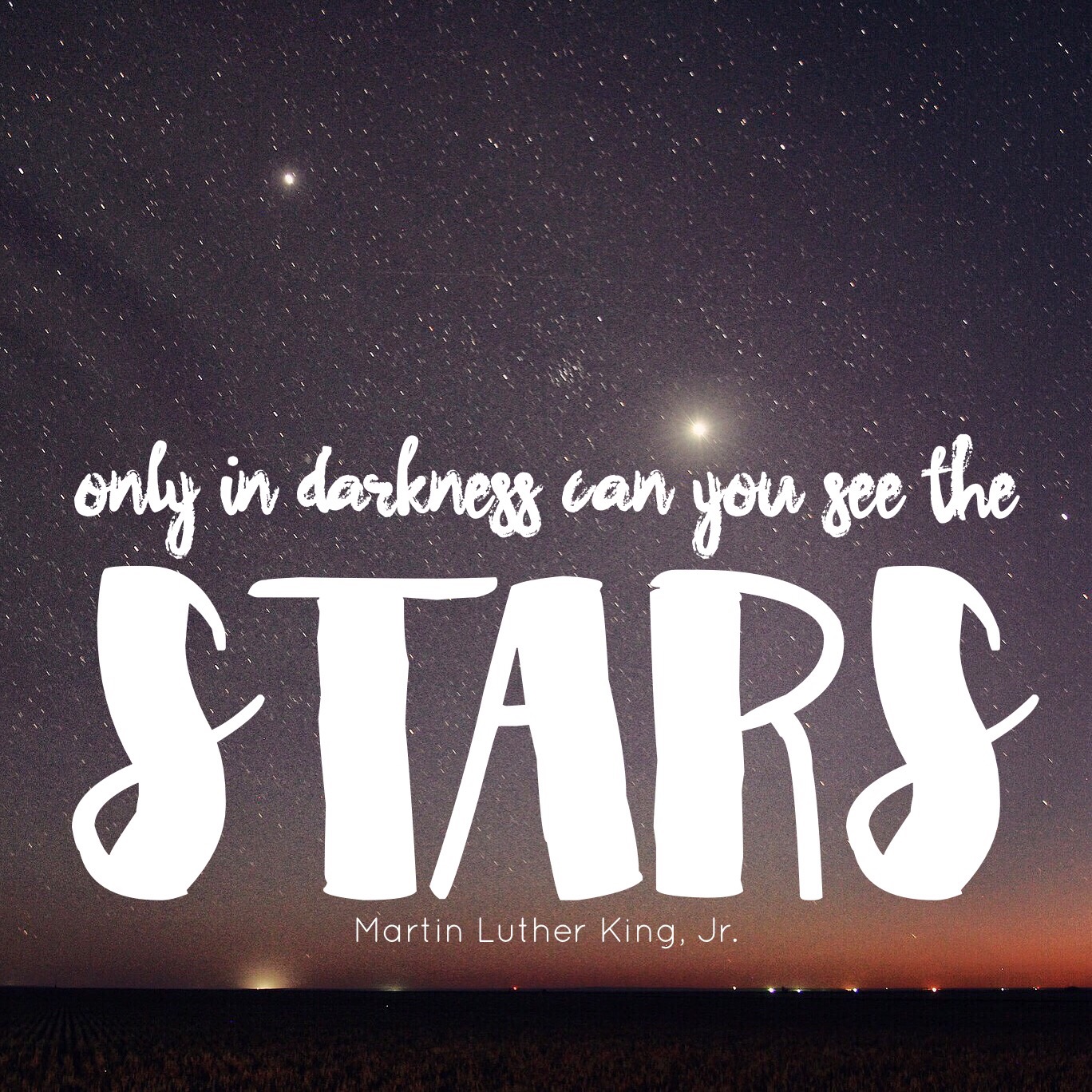 1. Clean Up the Local School Playground – Grab some trash bags and gloves and spend 30 minutes to an hour picking up any loose trash that might be laying around. Make a game out of it and see who can pick up the most!
2. Go Through Your Gently Used Winter Coats, Boots and Gear and Gather Items to Donate – We like to give ours to Big Brothers Big Sisters of Kansas City or to the Willow Domestic Violence Center.
3. Volunteer Together – Some of our favorite places to volunteer as a family are Harvesters of Kansas City and the KC Pet Project!

4. Take Dinner to Someone in Need – Do you have a friend who has a new baby? Or maybe an elderly family member who is a bit lonely? Have your kids help make a nice dinner and drop it off together. I also like to have my kids draw pictures as gifts to go along with the meal.
5. Happy Chalk – When the weather is a bit warmer, we like to take sidewalk chalk and decorate the neighborhood with kind words of encouragement. Imagine being on a walk and looking down to see a happy note saying, "You are loved!" staring back at you. It's pretty fun!
How do you serve your community as a family? I'd love to hear your ideas and add some new acts of kindness to our repertoire.
http://www.crazybananas.com/wp-content/uploads/2016/01/img_1505.jpeg
1368
1368
Megan
http://www.crazybananas.com/wp-content/uploads/2015/07/Crazy_Banans_Logo_WebsiteBanner.png
Megan
2016-01-18 16:24:27
2016-01-18 16:48:24
Darkness and Stars : Ways to Serve With Kids