It's the beginning of January, so I'm gonna guess this isn't the first post you've seen regarding "setting goals" or "resolutions" for the new year. Am I right? I thought so. Well, if you're feeling over the whole thing, I hear you. I am not a natural goal-setter and honestly, the thought of making a list of things I want to do sort of makes me want to gag.
I wasn't always this way. As a Type-A Supermom, I used to love writing down all of my resolutions and then checking them off, one by one. I got a strange satisfaction from looking at this yearly to-do list and feeling the superiority of completing it. On this very blog I hosted a bucket list of 100 things I wanted to do in my lifetime. But there was one problem. I wasn't the best at failing. And when you're trying new things, odds are high you're going to fail once or twice (or a hundred times). For me, failure didn't feel like an option, so often I'd push myself to complete tasks I'd lost passion for or didn't make sense anymore, just to prove I could do them.
When my perfectionism came crashing down around me a few years ago, I swung in the other direction. I hated goals. The word "resolution" gave me chills. Any talk of pursuing anything new or scary was just not in the cards for me. This isn't a healthy way to live either, because if you don't strive for anything, how will you ever get anywhere?
So about two years ago I came to a balance that has worked well ever since. We decided to make goals and resolutions as a family, and work together to help each other and keep ourselves accountable. (You can read a post on our family goal setting night here) Shockingly, it worked! Does that mean I complete every resolution on my list? Nope, not even close, but that's part of the process. Sometimes we think we want something (a thinner body, a new job, etc.) and find what we wanted isn't exactly what we thought! Maybe we start out the year wanting to do more yoga, and realize we hate meditation and would rather run marathons instead. Does that mean we failed? Nope, if anything, we succeeded.
F.A.I.L. = First Attempt In Learning
I love this acronym. LOVE. Because that's really what it's all about, right? In the end, it's not about checking items off a list, but using those items to learn about ourselves and the world around us. Having this mindset changed my whole perspective, and now I get a rush out of setting resolutions again. Not because I want to show how amazing I am, but because I start to imagine all I'm going to learn along the way, and that my friends, is pretty freaking exciting.
My personal goals this year are pretty tame. I want to do a project with my husband. I want to continue simplifying my life and my home (i.e. KonMari everything and get rid of all the "stuff"). I want to get back into the habit of daily journaling, something that fell by the wayside during my busy work season followed by the holidays.
My business goals are a little more lofty.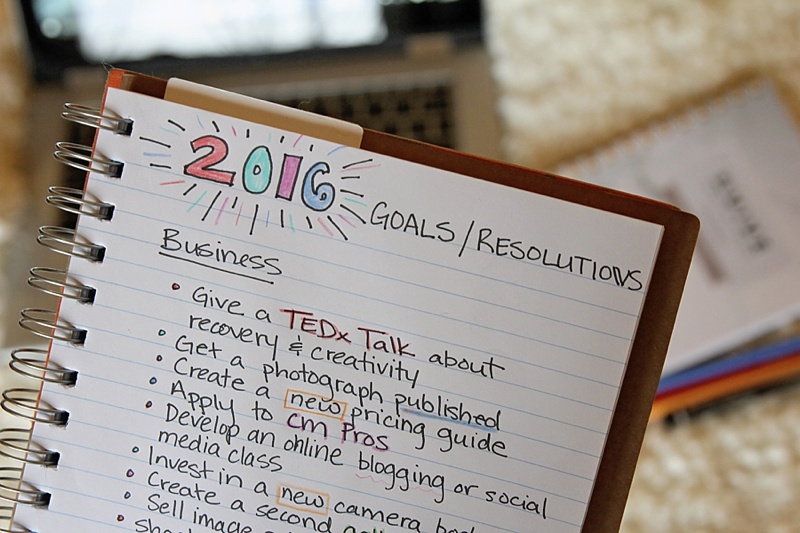 Is it because I think I can really accomplish all of this in a year? Heck, I have no idea. And honestly, it really doesn't matter. Because it's not about getting it all done. It's about the different paths and routes I will end up taking on the journey. And you know what, if I end up failing at all of them, it's okay. There's always next year.
http://www.crazybananas.com/wp-content/uploads/2016/01/2016-01-07_0001.jpg
533
800
Megan
http://www.crazybananas.com/wp-content/uploads/2015/07/Crazy_Banans_Logo_WebsiteBanner.png
Megan
2016-01-07 10:41:48
2016-01-07 10:41:48
Goals, Resolutions and the Recovering Perfectionist