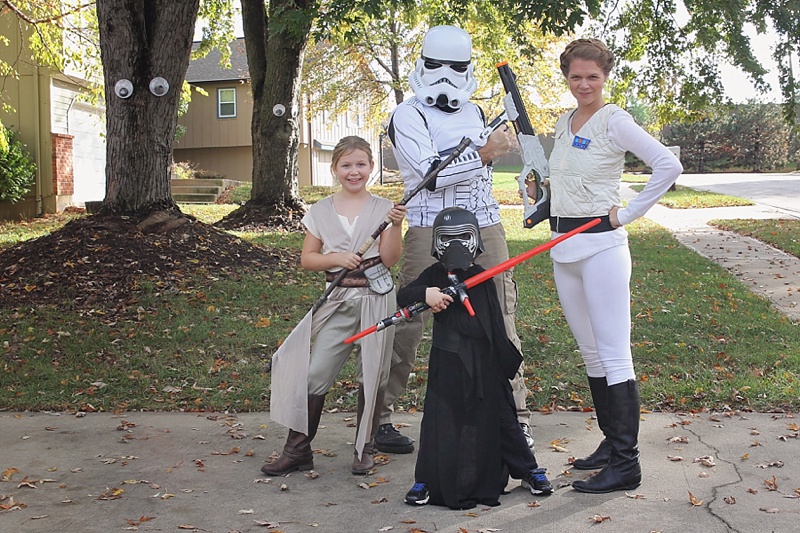 Yes, I know, it's a little late for Halloween photos, but as it's my busy season, I should be thankful I got these photos edited and uploaded at all! The weeks leading up to Halloween this year were completely insane, in every good way. I was fully booked for photo sessions, had four large writing deadlines for freelance projects AND did two segments on television all about making a DIY Halloween. Ironically, my family had no interest in wearing any of the 15 costumes I conjured up for these news segments, and instead were insistent we go as "Star Wars." Okay, then. Luckily, my awesome neighbors threw a Halloween party and put me in charge of the photobooth area, so the costumes did get some use.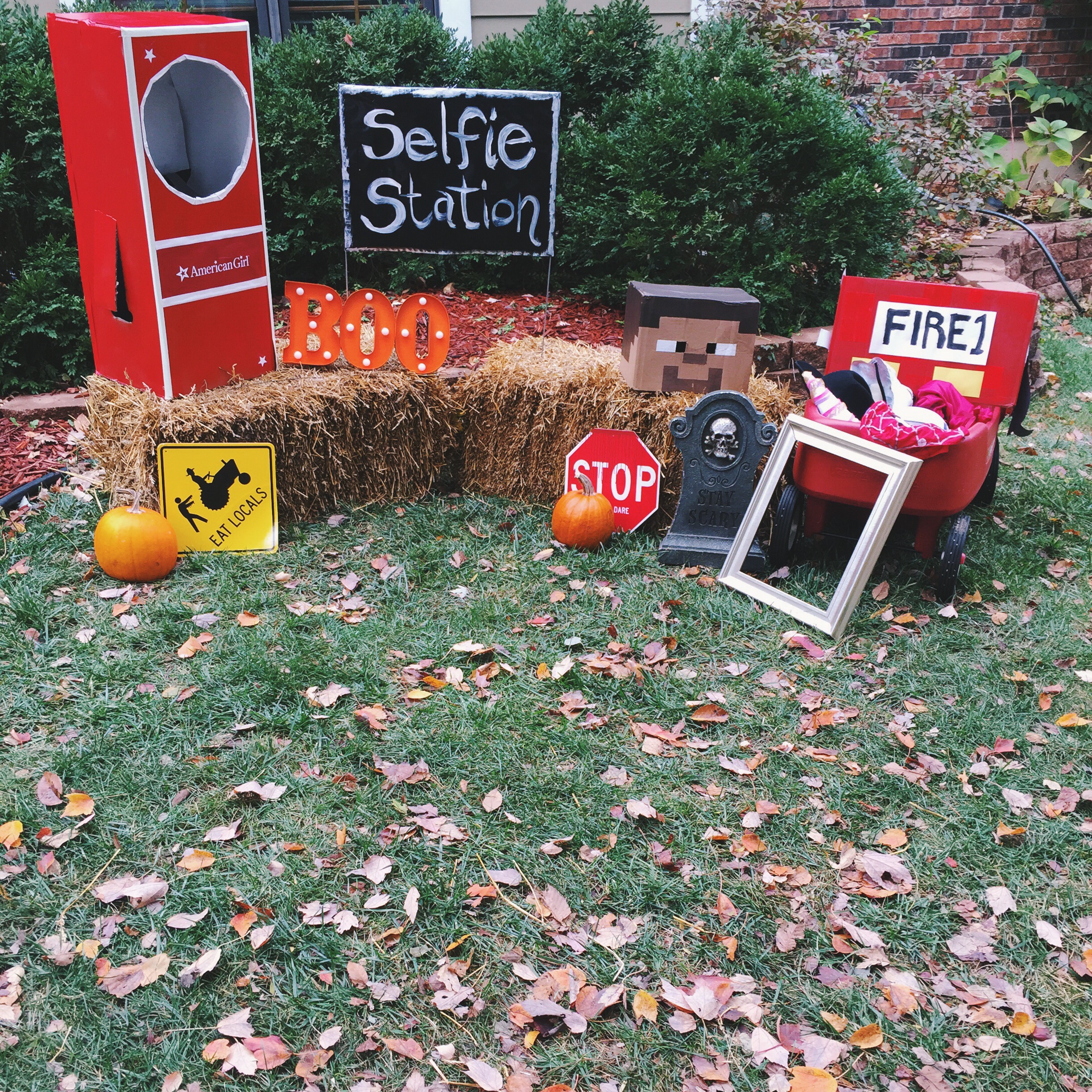 Last year my husband made us all promise we'd do a group costume this year, but when it came time to decide, there were a lot of disagreements in our house. First we were planning to be ghosts. Then vampires. Then Star Wars. Then Lucy refused to be Star Wars because she wanted to be some character from a Disney show. Then Trent ordered Star Wars costumes for himself and Tate. Then Lucy convinced Tate to go as vampires. Then we nixed that idea because we already had the Star Wars costumes. What followed was a lengthy negotiation, wherein Lucy promised to be Rey from Star Wars: The Force Awakens, but only if she could be a vampire for trick or treating. So this group costume lasted about 15 minutes, but still…small victories, you know?
Tate went as the newest Star Wars baddie, Kylo Ren, and Trent went as a Storm Trooper (I said he was Han Solo in a Storm Trooper costume from A New Hope, because we all know how I feel about Han Solo). I went as Princess Leia from the Hoth Rebel Base in Empire Strikes Back because I am totally over the cinnamon bun hairdo from the most popular Princess Leia costume and I refused to wear a gold bikini.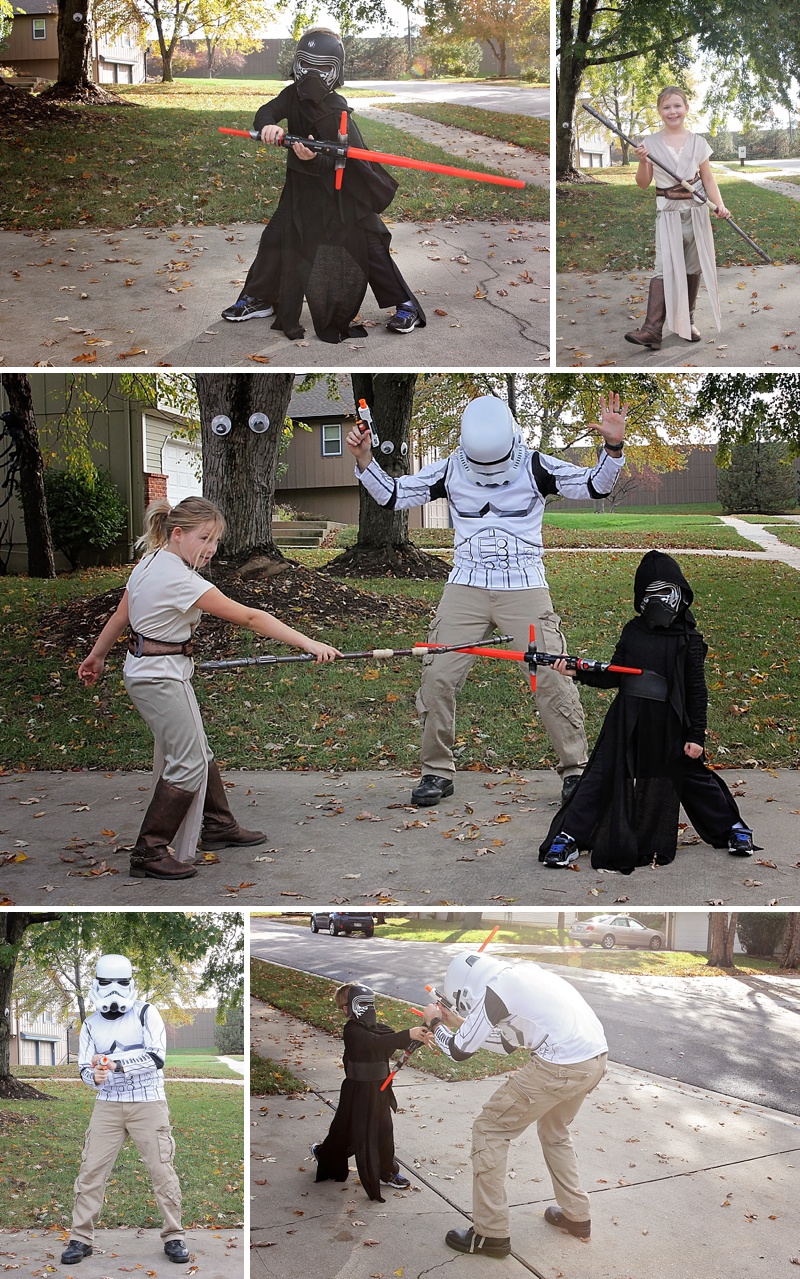 Thus ends the nerdiest post-Halloween belated post ever in the history of blogging. How will we top this next year?!
http://www.crazybananas.com/wp-content/uploads/2015/11/2015-11-09_0001.jpg
533
800
Megan
http://www.crazybananas.com/wp-content/uploads/2015/07/Crazy_Banans_Logo_WebsiteBanner.png
Megan
2015-11-09 14:15:36
2015-11-09 14:15:36
Halloween 2015 : The Nerd Awakens