Every once in a while, people come into your life in ways you never expected. That was certainly the case with my friend, Lindsey, who I met a few days before my daughter started Kindergarten at our back-to-school night. I was so incredibly nervous to be sending my sweet girl to Kindergarten, but she couldn't have been more ready or excited. When we walked into the room, I was immediately put at ease by the gentle, fun and joyful energy of her teacher. Who happened to be…..you guessed it! Lindsey!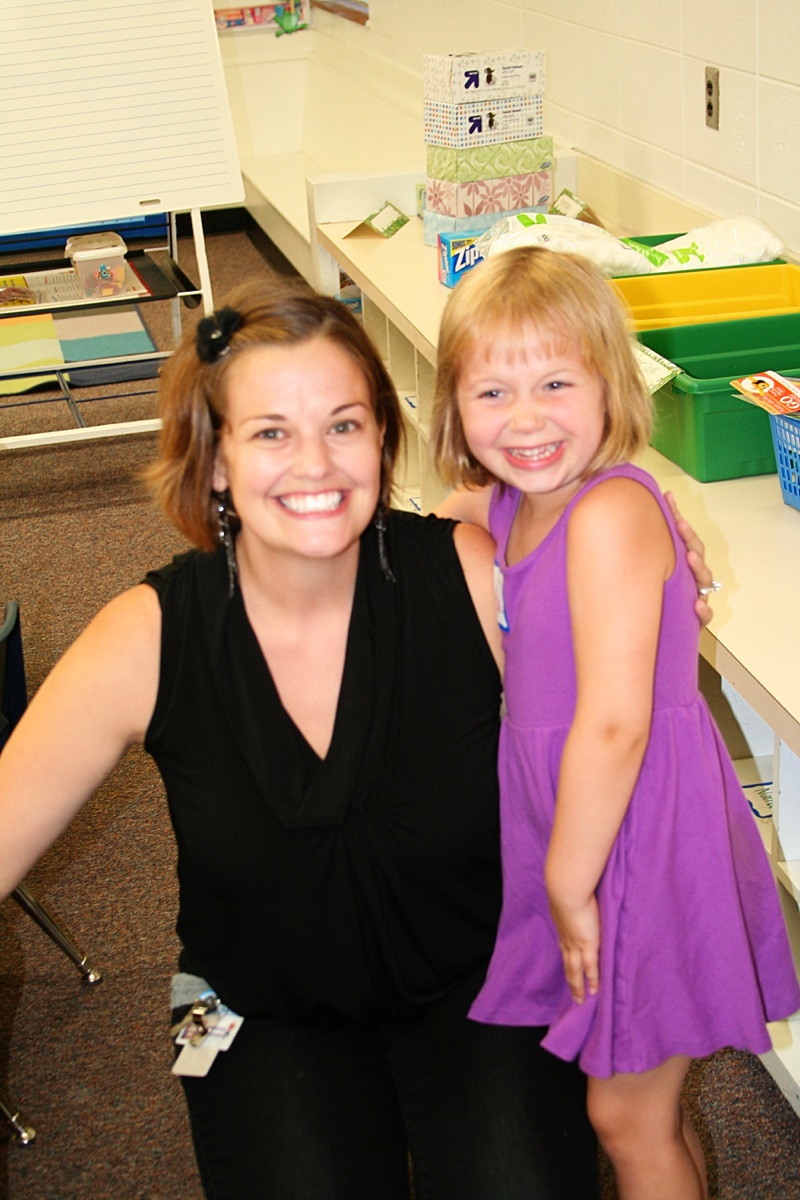 (I know it's out of focus, but I think I was probably crying so it's an accurate interpretation of the view that day…my baby was so little!!!)
Lindsey also had a son around my daughter's age AND a baby the same age as my sweet little man. We had a wonderful year with Lindsey as our teacher, but after a few more years, she decided to stay home with her boys full time. I was so happy for her, but I missed seeing her around school (and knowing our little guy wouldn't get her as a teacher was a bummer, since we had such a wonderful experience the first time around!). So imagine my excitement when our sons ended up at the same preschool! I got to see her almost every day again! She even invited me to be a part of a commercial her husband was shooting for Sporting Kansas City (remember this?), which had many of my friends saying, "Wait, did we just see you on TV?"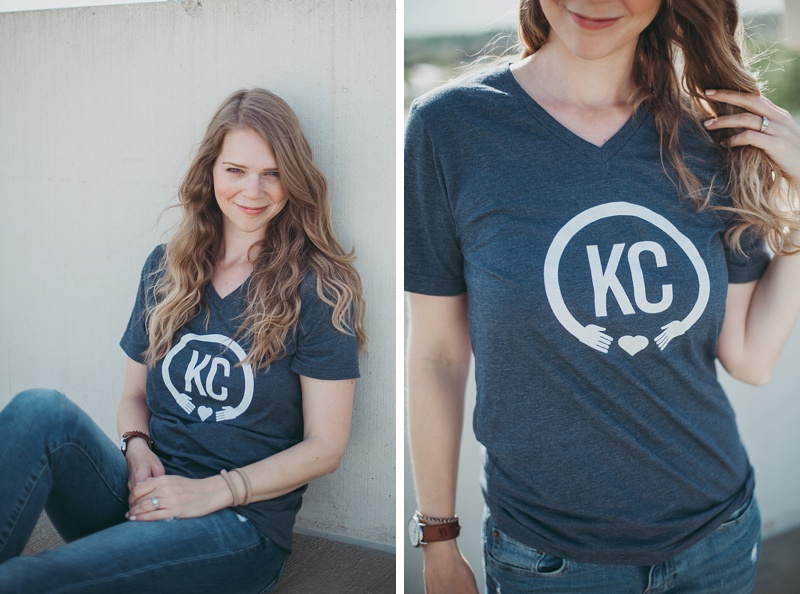 Lindsey is one of the kindest and most giving people I know, so I was thrilled when I learned of her new venture, Huglife KC! She and her bestie, Robin, decided to create a business where the main purpose was to spread more love around to everyone they meet. During some especially frustrating weeks in 2016, Lindsey and Robin realized they were doing more complaining than usual and did not like the negativity they were continually expressing, so they went back to their mantra of "not being jerks." They made a conscious effort to be happier and immediately saw the impact a new attitude can have on everything around them. Kindness truly begets kindness. This, coupled with the t-shirt company they had always talked about starting since they basically live in yoga pants and t-shirts, reared Huglife KC. They had the idea to make cute, comfy, stylish t's that they would want to wear and market them with a love and kindness message, which can be seen throughout all of their social media. They are made from the softest material and are super flattering. And they just came out with kids sizes! Yay! You can get the Heather Blue KC Design (which I am wearing in the photos above) or the Heather Grey #huglife Design via their Facebook, Instagram or Twitter. Make sure to follow them on social media, because they post the BEST photos and stories of awesome people wearing their shirts and spreading a little joy.
{Photo of Me by Kymberly Janelle}
http://www.crazybananas.com/wp-content/uploads/2017/05/2017-05-01_0001.jpg
594
800
Megan
http://www.crazybananas.com/wp-content/uploads/2015/07/Crazy_Banans_Logo_WebsiteBanner.png
Megan
2017-05-02 13:44:17
2017-05-03 14:53:22
Huglife Kansas City