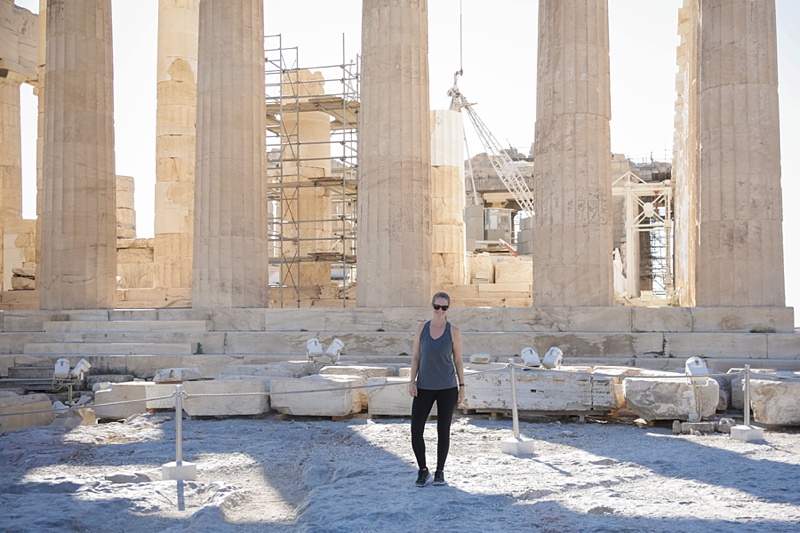 How do I even begin…I've gone over the details again and again in my mind, and yet I still can't remember how my friend Theresa and I decided to try and go to Greece together. We know there must have been a conversation at some point where we talked about it, but neither of us can really recall. So instead, I've made it up.
Theresa: I'm going to Greece for work, and am planning on visiting a Syrian refugee camp while I'm there to continue my research on education opportunities for refugee children. Wanna come with me?

Me: Sure, why not!
In all truth, we had discussed her trip several times in many conversations before it seemed like it could actually happen. But once the decision was made, things moved VERY quickly. I am so grateful to my family, especially my sweet husband, who not only supported me in this effort, but held down the fort at home while I was gone. I know it wasn't easy for him to send his wife off to a foreign country on a mission like this one, but he was behind me the whole way, and that made a huge difference.
While I can't wait to share stories and photos from the refugee camp, those must be approved in order to protect the safety of all the children and adults living there. Until then, you can follow the Bê Sînor – Sinatex Cultural Center on Facebook to learn more about the camp and all the magic that is happening there. The people truly touched my heart in ways I can't describe, so I'm actually pretty lucky I have a bit more time to ruminate and get that experience put down into words.

Until then, I am pumped to be able to share my images from the rest of our time in Greece. In reality, we weren't in the country very long. We arrived on a Sunday afternoon, and I left at 6 a.m. the following Friday morning. We spent Sunday through Tuesday in Thessaloniki, in the Macedonia region of Greece. Thessaloniki is a huge tourist destination, especially for other Europeans and Greeks. We didn't see many Americans or others from English-speaking countries, but it didn't matter, since every Greek in Thessaloniki spoke English. It always shocks me to travel to another country and see how hard they work to learn several languages and accommodate tourists of different backgrounds. Americans could learn something from this! I certainly thought a lot about how I can get quickly frustrated when I can't understand someone's accent or broken English…this is something I am committed to working on, and I hope I can have as much compassion as those who nodded and smiled at me when I attempted to speak Greek!

On Wednesday we took a train from Thessaloniki to Athens, and during the five hour trip, we got to see the incredible Greek countryside. To say that it was breathtaking is a complete understatement. This was also the day after we visited the refugee camp, so the train ride provided a perfect time to rest, reflect and process some of what we'd seen.

I was only in Athens for one day, but we made the most of it! We stayed in Air BNB's in both cities, and our spot in Athens was right near the Acropolis. I visited the Acropolis Museum, got very lost, drank too many frappes, ate my weight in Greek cuisine and bought some trinkets for family. I tried to travel fairly light, with my camera gear on my back and a small duffle bag to carry on the airplane, so finding souvenirs that fit was a bit of a challenge! After Theresa got off work, we hiked up the Acropolis to see the Parthenon and visited the original Olympic Temple as well.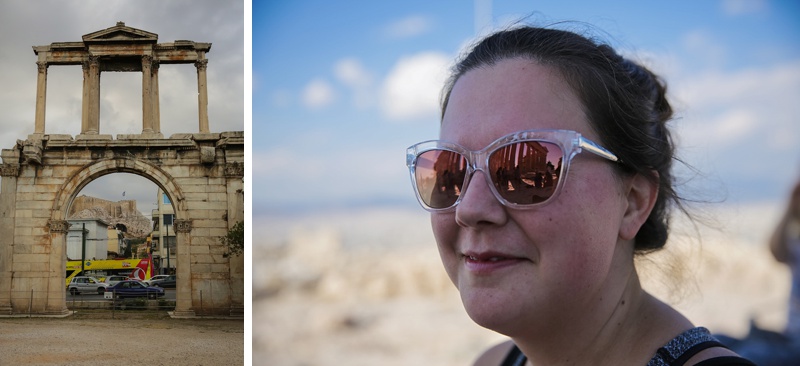 The best part of this whole trip was getting to share it with one of my best friends. So many of my favorite moments were the quiet ones…long dinners out late at night, quiet coffee breaks, long conversations before we turned out the lights for bed…those were the times that made this hectic, busy, exhausting trip feel refreshing and fulfilling. I'm so grateful that Theresa asked me to come on this adventure with her. What a gift to have friends that are committed to doing big things to change the world…and it's even better when they invite you along for the ride!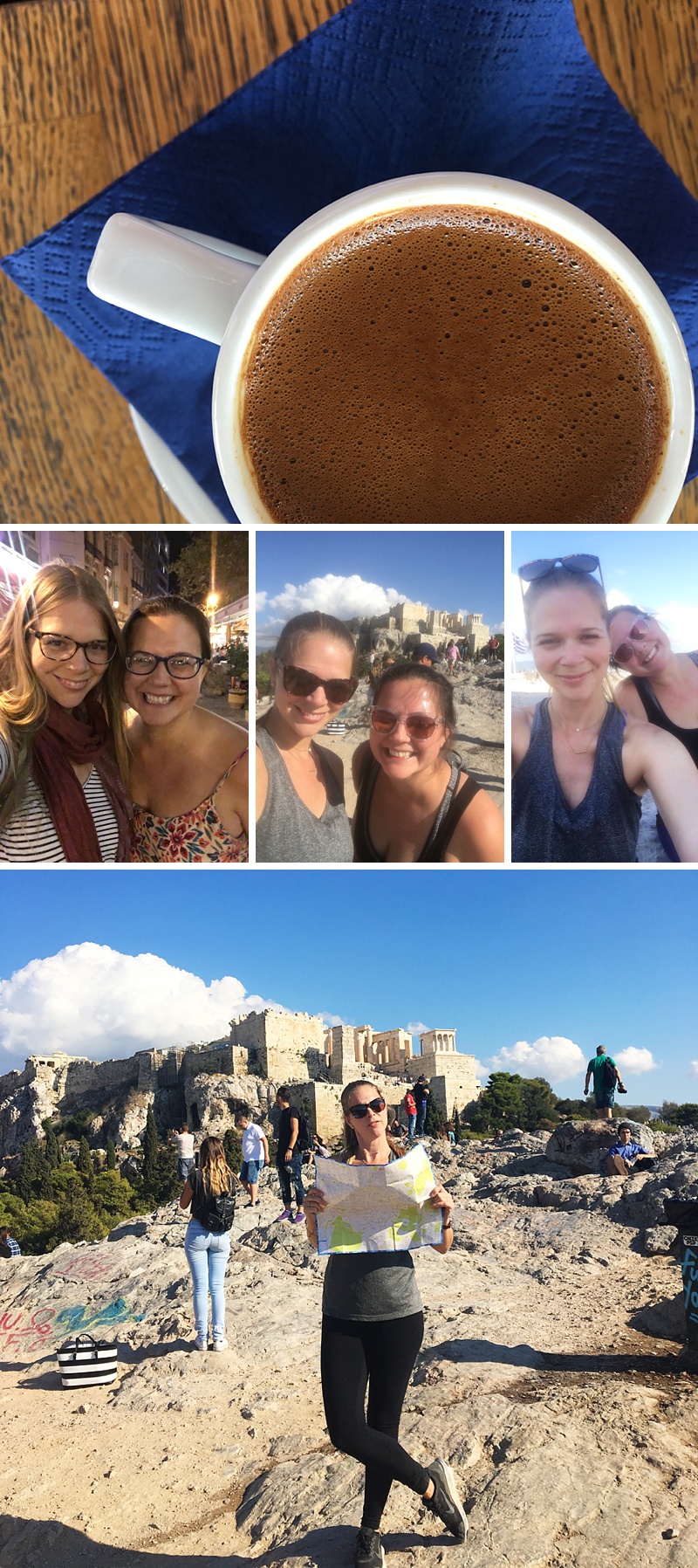 —————————
I've shared before on the blog how much I love Snapchat, and I have to say, traveling and being able to share via Snapchat was one of my favorite things to do during this trip. For those of you who don't follow me on Snapchat, I put together this compilation video of my snaps from the trip. This will give you a little more of a behind the scenes look at our trip, including our lodging, and shows a bit more of the friendship between Theresa and I. Man, that girl has put up with a LOT the past 25 years! Also, her yogurt spoon trick is AMAZING.
http://www.crazybananas.com/wp-content/uploads/2016/10/2016-10-21_0007.jpg
533
800
Megan
http://www.crazybananas.com/wp-content/uploads/2015/07/Crazy_Banans_Logo_WebsiteBanner.png
Megan
2016-10-21 15:37:00
2016-10-21 16:27:36
Greece 2016 : Part 1