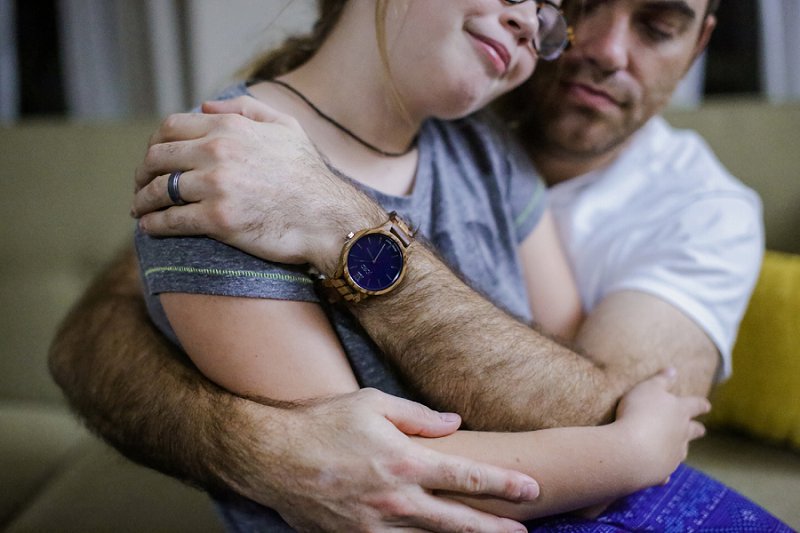 If you've met my husband, Trent, you might note that he's a BIT of a watch fanatic. He started collecting them a few years ago, and these days he has a watch for every day of the week…plus some! And with the holidays coming up, plus his Christmas Eve birthday (yep, poor guy!), I'm always keeping my eyes out for a new, unique watch that is unlike any he already has.
Enter JORD Wood Watches! This incredible brand makes beautiful watches out of wood that are not only unique, but effortlessly cool. The sleek designs make each piece a statement in any wardrobe, but what really makes these watches is the wood finish. It's unlike anything I've ever seen, and trust me, I've purchased a few men's watches in my day! I love how the wood finish gives the men's watch a rugged, chic look.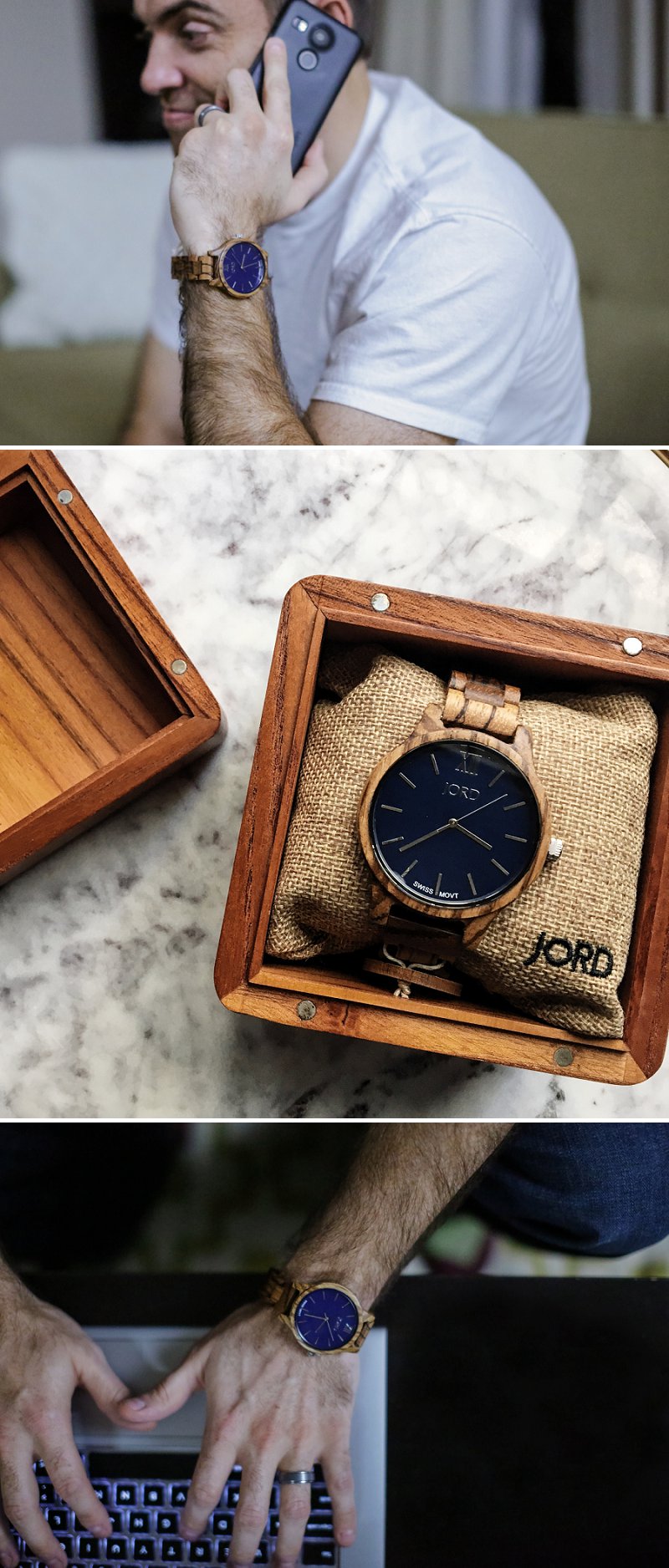 Now, one more thing I must keep in mind when I buy my husband a watch is…."how will this look on me?!" Yes, I steal my husband's watches. I mean, he's got so many, he won't miss one! But seriously, I do love the look of a larger, more bulky watch, especially because I tend to wear delicate rings and bracelets, and I love to have a statement piece on my arm. So before I handed over his new Frankie Zebrawood and Navy watch, I "borrowed" it for a little photo shoot. Now the question is…do I have to give it back?! Maybe I'll just get one of my own from the JORD women's watch line!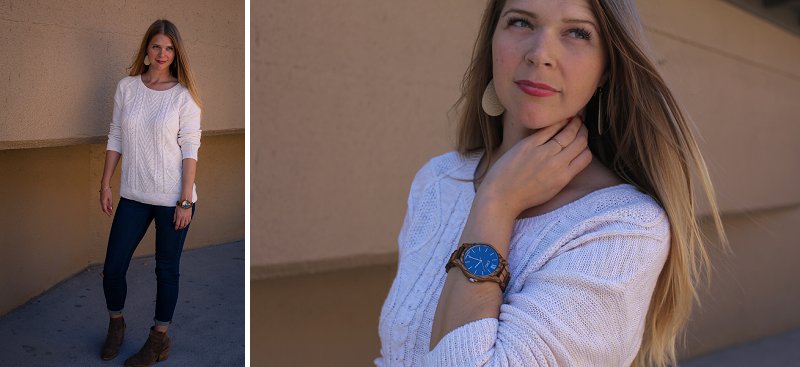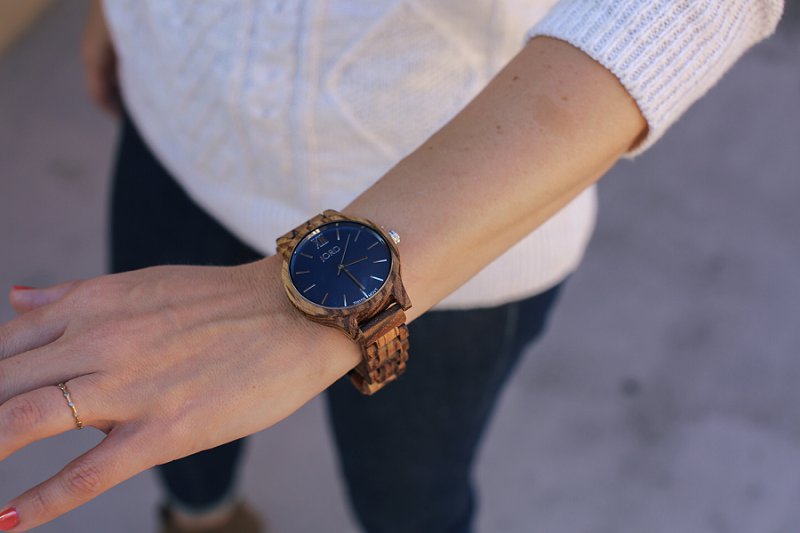 I'm super excited to share I'm hosting a giveaway where you can win $75 to use toward your very own JORD watch to either gift to a loved one, or keep for yourself! The contest winner will get a $75 e-gift code to the JORD shop. But get this…everyone who enters this contest will get $20 e-gift code, just for entering! To enter this awesome giveaway, click here. The contest will close November 27th at 11:59pm. Both the $75 and the $20 codes will expire on January 1st, 2017. Good luck!
Watch Gift Ideas
This post was sponsored by JORD Wood Watches, but all opinions and content are my own.
http://www.crazybananas.com/wp-content/uploads/2016/11/2016-11-03_0003.jpg
800
800
Megan
http://www.crazybananas.com/wp-content/uploads/2015/07/Crazy_Banans_Logo_WebsiteBanner.png
Megan
2016-11-04 07:23:42
2016-11-04 07:23:42
Gifting for Guys : Jord Wood Watches