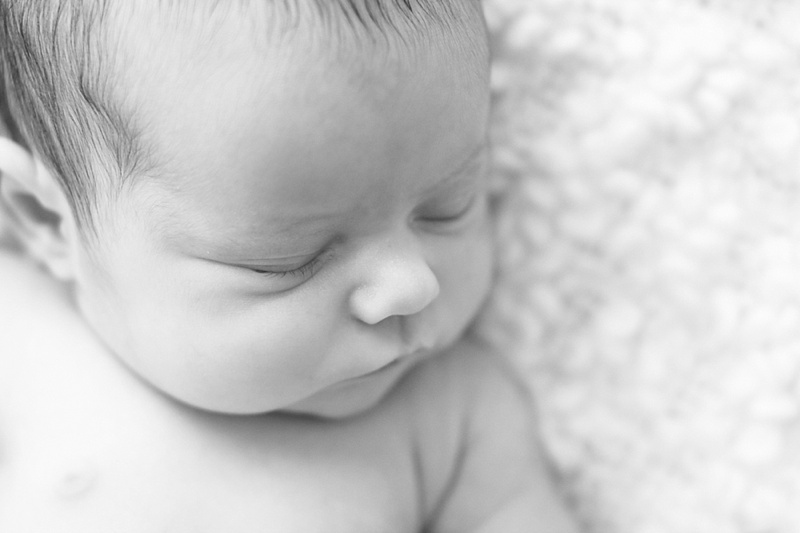 As a newborn photographer, you can never really predict how a session will go. Will the baby cry the whole time? Will the siblings be restless? Will mom and dad be so sleep deprived they don't even notice I'm there? I always try to go into newborn sessions remembering how I felt a few days home with a brand new baby. I know for me, it was the best and the worst of times. While a new baby is something to cause extreme joy, it can also be the cause of complete overwhelm. So as I gear up for a newborn session, I remind myself the most important thing isn't getting the perfect image (though…I do also strive for that!). The most important thing for me is for the experience to be as painless and easy as possible, because the last thing a family with a newborn needs is to be completely stressed out over one more thing.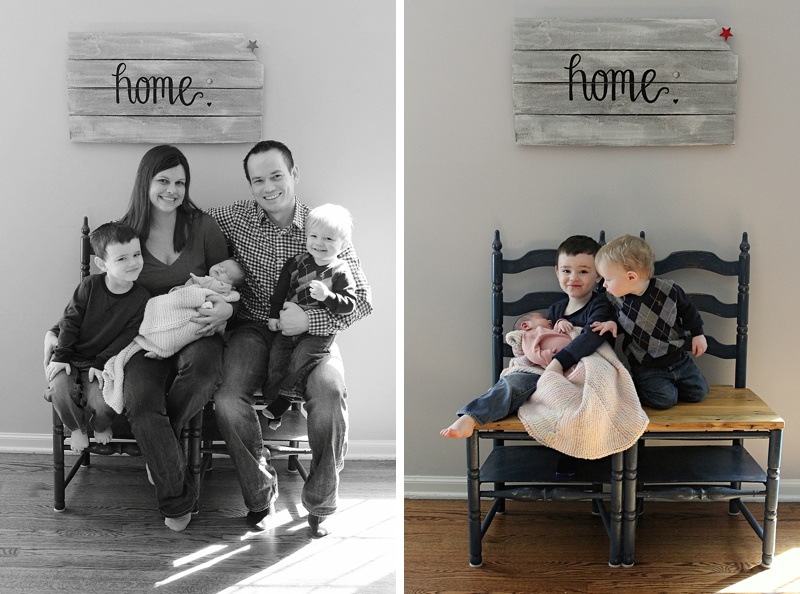 You stand at the door, knock softly, and wait with bated breath. You're about to meet a brand new person! And this time, I was definitely the lucky one. Sweet, little Lucy Elizabeth McGinnity was by definition a dream baby. The third born, Lucy has two big brothers, Henry and Clark, who are active and energetic…but Lucy just calmly slept, ate, and slept some more as her brothers told me all about their new baby.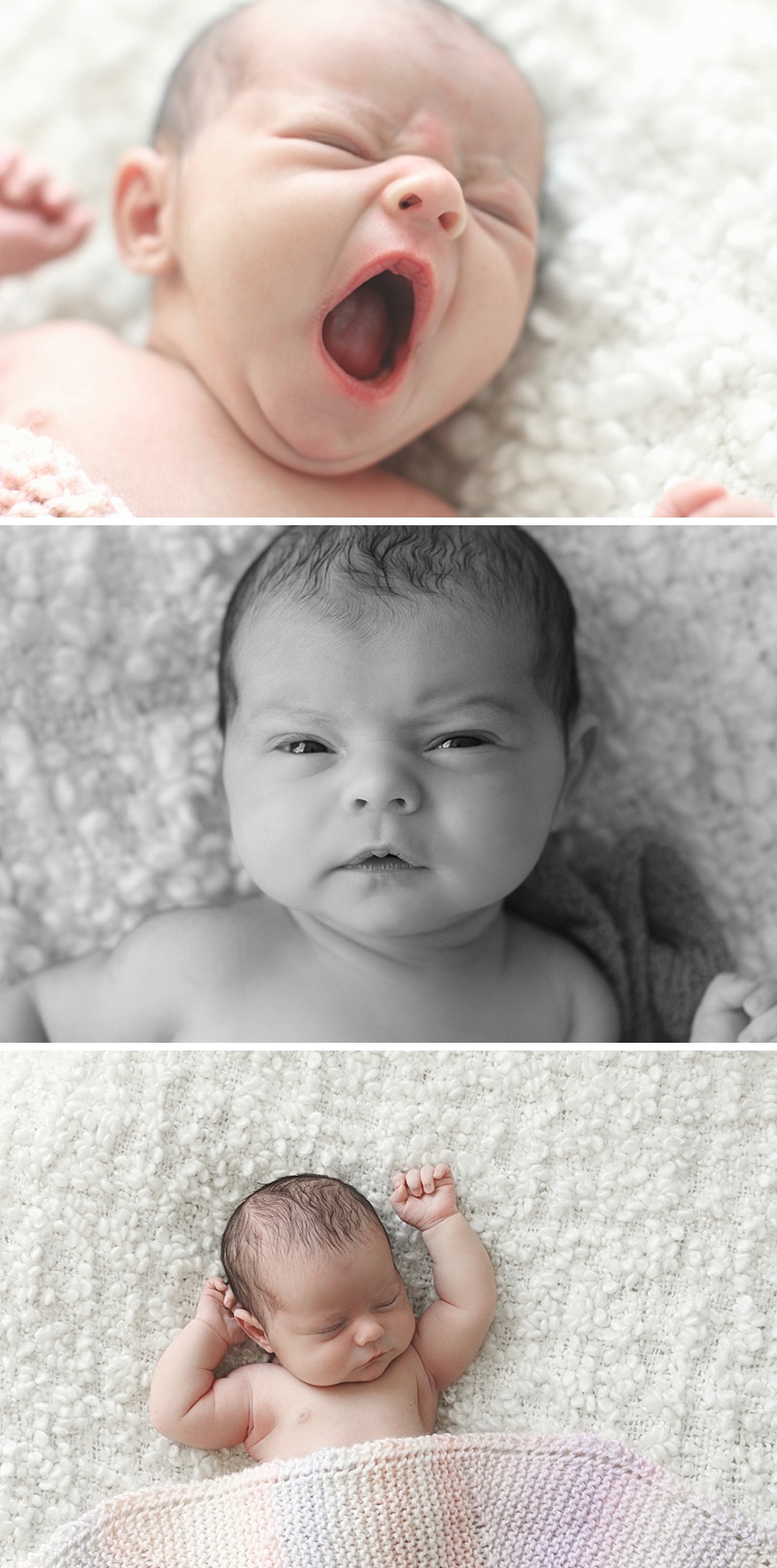 As the youngest of three, I know Lucy will be well protected by her big brothers. Later, while her brothers had some rest time, I got Lucy all to myself. I admit, I got a little choked up. I mean, it wasn't that long ago I had a brand new, dark-haired baby Lucy to dote on. Okay, it has been nine and a half years, but still, it feels like yesterday. There is just something pretty special about baby Lucy's, especially ones with dimples, like this one!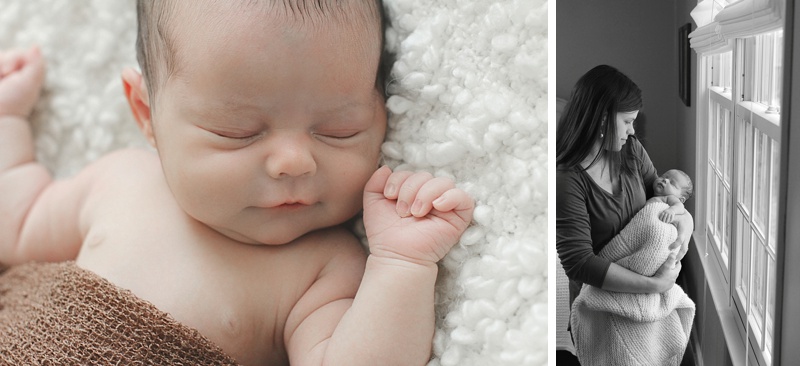 I am so grateful to the McGinnity Family for allowing me to come into their home and document the newest addition to their family. Thanks to Sarah and Shea, and of course Henry and Clark, for having me! If you're interested in booking a newborn session with me, send me over a note at megan@crazybananas.com for booking and pricing information!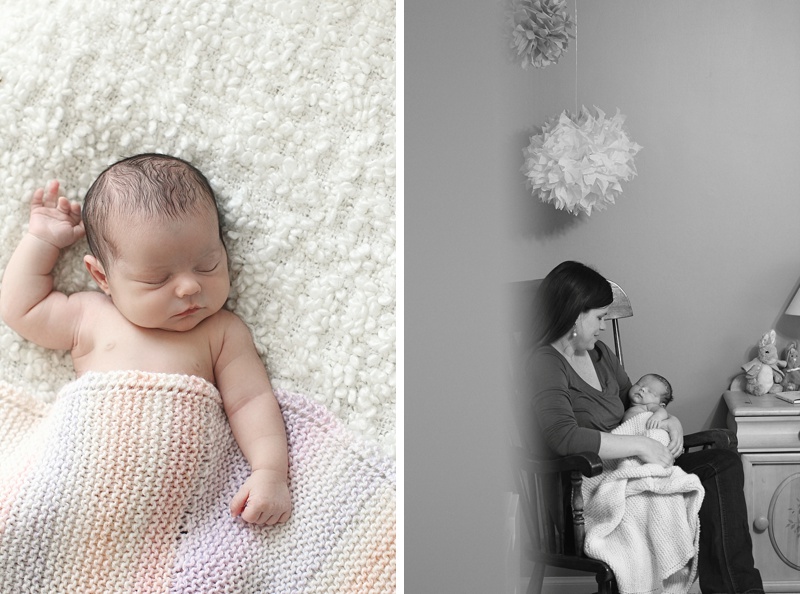 http://www.crazybananas.com/wp-content/uploads/2016/02/2016-02-11_0002.jpg
533
800
Megan
http://www.crazybananas.com/wp-content/uploads/2015/07/Crazy_Banans_Logo_WebsiteBanner.png
Megan
2016-02-12 13:25:43
2016-02-12 13:25:43
Newborn : Lucy Elizabeth