I was lucky to spend an evening a few weeks ago with the awesome Blair family! I've known these guys for a few years, and they were even one of my mini shoot clients back when I was still deciding if photography was something I wanted to pursue. I'm so grateful they came back to see me so we could snap some updated shots of their family.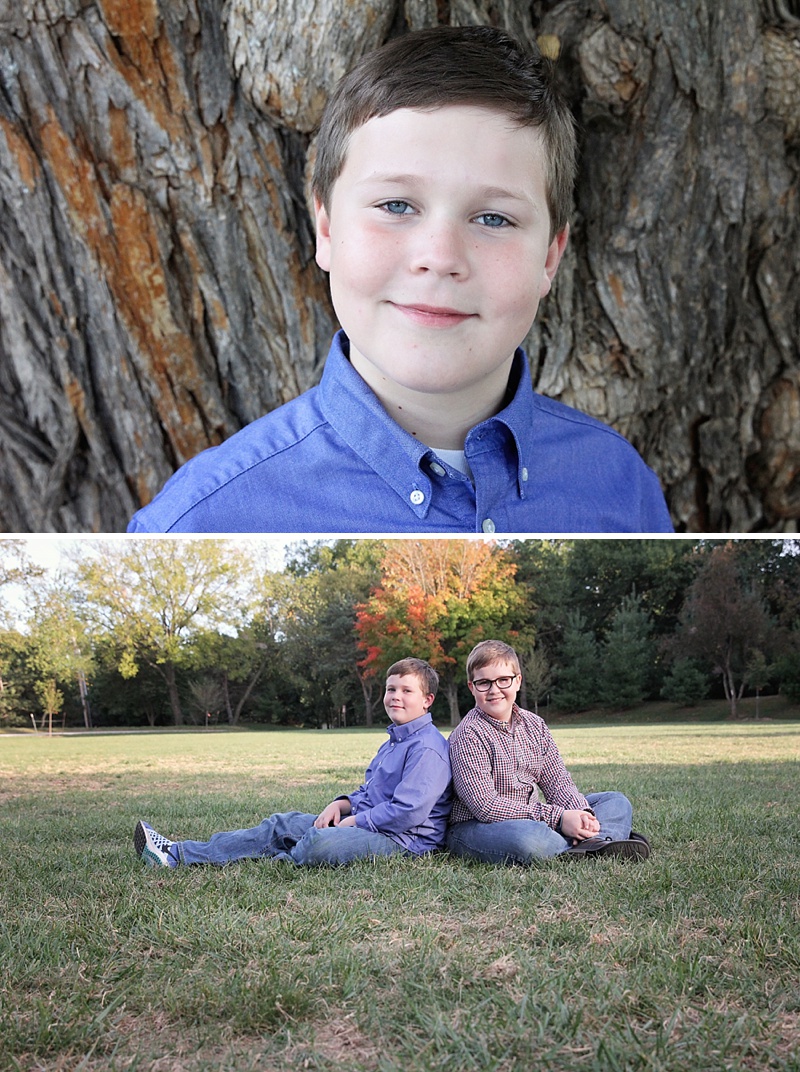 The two Blair boys are so smart and genuinely fun guys! I loved how I could tell they enjoyed being with their parents and each other, even if getting their photos taken probably wasn't their favorite way to spend a Saturday evening. They humored me as I paraded them around the park, looking for good light and experimenting with a few new locations. I'm glad they were up for it!
One reason we had to search a bit for some nice locations is that this particular park was SWARMING with teenagers getting their photos taken for homecoming! There must have been over 100 kids and parents at the park, crowding most of the spots I usually use for photo sessions. Thank goodness the Blair's were up for the challenge, and were accommodating and kind as we searched around for areas that wouldn't have kids in formal wear smiling in the background. I think while it was unexpected, it actually led to us getting some awesome shots we may have not captured otherwise!

Thanks to the Blair family for inviting me in to their lives for an evening! For more information on booking a family photo session with me, send an email to megan@crazybananas.com for information on pricing and scheduling!
http://www.crazybananas.com/wp-content/uploads/2015/10/2015-10-15_0011.jpg
533
800
Megan
http://www.crazybananas.com/wp-content/uploads/2015/07/Crazy_Banans_Logo_WebsiteBanner.png
Megan
2015-10-16 06:21:16
2015-10-19 10:00:13
Blair Family Session : Kansas City Photographer