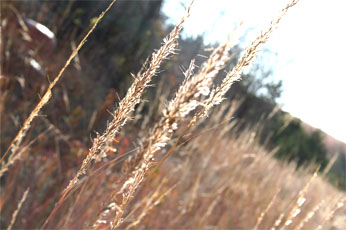 My husband has one of those families that really can make you sick. Especially if you come from a family that grimaces through time together, sitting in uncomfortable silences, or basically ignoring each other all together. Trent's family is one of those families you see on a early 90's sitcom, where, yes, there are problems, but most everything seems to be solved within a half an hour, and days are full of laughter and fun. It's a family where all of the "significant others" get just as excited for holidays together as the sibilings.
This weekend we decided to take a quick two-day trip back to the farm with our buddies Heath and Mikayla and Heath's parents. I'm always amazed at how much fun people seem to have with Trent's family, even when it's their first experience. It always makes me feel so lucky to be a permanent part of the group.
So, after a long weekend full of wine, random games of croquet on the lawn, ping pong, beer, movies, football, all topped off with a pseudo-wedding where Trent wore a sombrero and Lee made us show our love to each other by exchanging baseball gloves, we headed back to real life in the city. And with the new Radiohead CD blaring from the car speakers and Lucy snoozing in her carseat, I mentioned to Trent that we should definitely try and carry on the tradition with our kids. I want them to have so much fun with our family, that driving home on a Sunday night is always a bit bittersweet.
http://www.crazybananas.com/wp-content/uploads/2015/07/Crazy_Banans_Logo_WebsiteBanner.png
0
0
Megan
http://www.crazybananas.com/wp-content/uploads/2015/07/Crazy_Banans_Logo_WebsiteBanner.png
Megan
2007-11-05 09:02:36
2007-11-05 09:02:36
Getaway