(If you've been reading for a while, you probably know that I am person in long term recovery, which for me means I no longer consume alcohol. While I've often been a writer and contributor to recovery-based websites, in the past few months I decided to share a bit more about my recovery journey here on my own blog! If you're looking for more information about how I got into recovery, what my path has looked like so far and more, check out the Recovery section of this site!)
Friday night…those two words strike terror in the heart of those in early recovery! If you're in your first days, weeks or even months of your journey, Friday nights can be some of the most difficult times. For me, Friday nights were always my "free nights." During the week, I often felt extreme guilt and shame about drinking. What kind of a mother is up late drinking on a Wednesday? A horrible one, I would think to myself. But Fridays….well, all you have to do is look at your Facebook feed and you'll find endless justification to drink on a Friday. It's the end of the work and school week, the big weekend is looming ahead of us, and social events are usually on the calendar. So when you decide to take alcohol out of the equation, Fridays can become extremely triggering. There were so many times where I would make it a couple days or weeks alcohol free and feeling amazing, only to be foiled by my own lizard brain on a Friday night.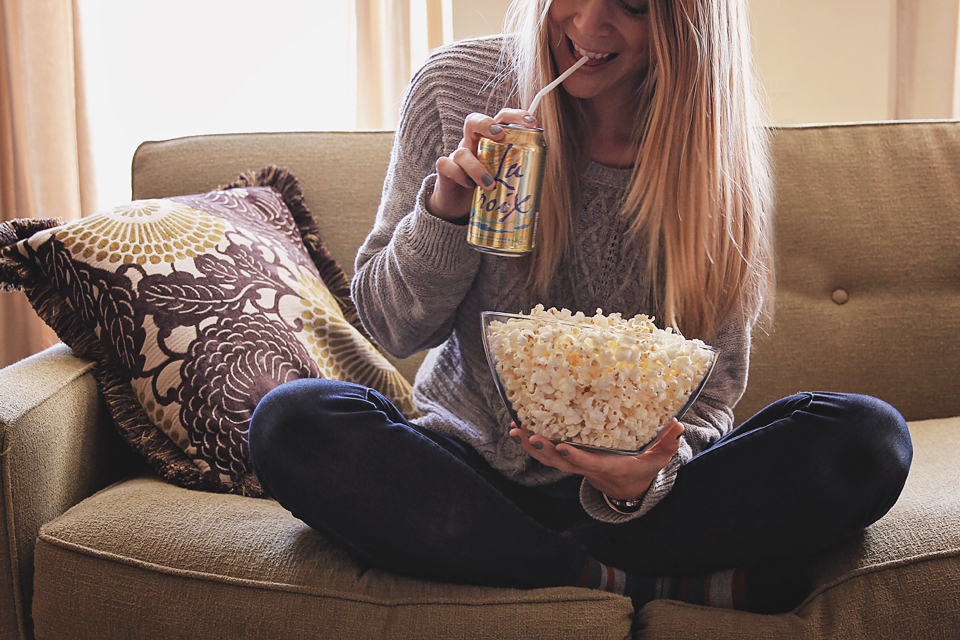 When I decided I really wanted recovery to happen for me (for REAL!) I knew I had to take on Fridays. This meant having a plan. Now, having a plan won't guarantee you won't drink, but it will make it a heck of a lot easier to say no! That said, here is a list of 29 things you can do on a Friday night that don't involve drinking. Pick one (or more than one!), make a plan, and hold on, my friend!
Order pizza and get the special cheese-stuffed crust.
Put on a mindless TV show for the kids and start a warm bath for yourself. Lock the door. Put a funny show or podcast on your phone.
Have a friend night! Go for coffee or just for a walk.
When the kids start whining for dinner, get out cereal, milk, bowls and spoons and tell them to have at it!
Make a giant bag of popcorn and snuggle underneath warm covers with Netflix.
Spend $5 on some Epsom salts and put them in a hot bath. Breathe. You'll sleep like a baby (well, a baby who sleeps…I mean, I never understood that saying…babies are the worst sleepers!).
Fill your freezer with the fancy ice cream that comes in those little pints. Refuse to share.
Order take out from your favorite sushi place. Refuse to share.
Go to a movie, but not one of those theaters where they serve wine! Instead get a soda, popcorn and candy and pretend you are 13 years old again. Bonus if you can get a good girlfriend to go with you!
Wander the aisles of Target with a Starbucks coffee and silence.
Go for a run.
Binge watch Stranger Things. Then decide you're totally gonna dress up as Eleven for Halloween.
Call a friend or someone you know in recovery. Tell them how much this sucks. They will get it.
Sign up for a Friday night yoga class. Or download Yoga Glo and do your own practice at home.
Send the kids out with friends or your co-parent and go to bed early.
Plan out your Saturday morning…think of everything you get to do because you won't be hungover! You won't miss out on half of your weekend!
Journal. Write how you are feeling. Let it out.
Get a couple of those fun face masks from Sephora and some trashy, celebrity magazines.
Watch reality TV. Zone out.
Get a massage.
Buy some incense or a smelly candle. Get a book from the library. Read in a comfy chair with good smells all around you.
Buy some new nail polish and give yourself an at-home pedicure.
Go out and get a real deal pedicure.
Rewatch (or watch for the first time!) all the old Gilmore Girls episodes in preparation for the new ones coming out the day after Thanksgiving.
Download the Headspace app and meditate.
Go to a recovery meeting.
Schedule a Skype call with a friend you haven't talked to in a while.
Buy a bunch of ingredients and create your own signature mocktail.
Have an at-home dance party with the Fitness Marshall videos on You Tube. Try not to smile. I dare you.
This list could go on forever…but hopefully this gives you a few ideas to get you started! And don't worry, one day Friday won't seem like such an huge mountain to climb. Instead, it will be just another day in your life. You real life. The one you got to be a part of when you put down the bottle.
http://www.crazybananas.com/wp-content/uploads/2016/01/Netflix-and-Chill-Edited-FB.jpg
640
960
Megan
http://www.crazybananas.com/wp-content/uploads/2015/07/Crazy_Banans_Logo_WebsiteBanner.png
Megan
2016-10-28 13:35:08
2016-10-28 14:58:48
Friday Night Recovery Toolbox