Dearest Lulu,
Last Friday you turned five years old. I know this is a little late, as I've been writing yearly letters on your birthday RIGHT ON TIME for the last few years, but I think you can forgive me since we were at Disney World and I really didn't want to step away from Ariel to find a good WiFi access spot.
You've been talking about turning five for months and months, it seems so strange that it's finally here. I no longer have a four year old in my house, but instead a very grown up five year old. A five year old that can count to 100 and draw pictures where I can actually recognize the subjects and tell me what 6 + 3 equals and spell her name and her friends names and her parents names. A five year old who tells jokes and riddles and plays "I Spy" and fills any lull in conversation with a hilariously stated "AWKWARD!" even when it's not appropriate. A five year old that has graduated from preschool and danced in front of hundreds of people and knows the most ticklish spot on her little brother's tummy.
In the last year, Lulu, you have not only grown physically, losing baby fat and stretching out, slowly transforming into a tall, lanky little girl, but emotionally. You feel empathy and love like no one I've ever known. You cry when you are happy, laughing while you assure those around you that they are "happy tears." Your heart is so big, you are always the first to lend a hand to a hurt friend or a fussy baby, and you don't even blink when I tell you we have to sort through some of your beloved toys to donate to charity. You are constantly worried about others and wanting to help whoever you can. I'd like to think that comes from me, but truly, I know that is all you, little girl. I don't know where it comes from, but I'm so proud of how love manifests itself through you.
This year one of your greatest dreams finally came true. You became a big sister. You've been begging for a sibling for years now, and watching you with Tate has been a joy. No one loves that baby more than you, and the feeling is definitely mutual. The way your faces light up when you see each other is the entire reason people choose to have kids. I am so excited to watch your relationship blossom and grow as you do, to watch you support and love each other through the years.
Lucy, I love you more than the sun. Every year on your birthday, I think of who I was before June 3, 2006 and who I have become. Because of you, I am a mother. Because of you, we are a family. Because of you, no matter how rainy the day, there is always joy.
I love you, Lulu Bird. And thank you. From all of us.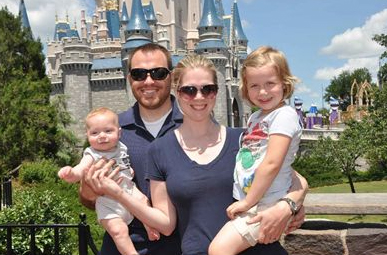 Love,
Mama
http://www.crazybananas.com/wp-content/uploads/2015/07/Crazy_Banans_Logo_WebsiteBanner.png
0
0
Megan
http://www.crazybananas.com/wp-content/uploads/2015/07/Crazy_Banans_Logo_WebsiteBanner.png
Megan
2011-06-07 09:44:54
2011-06-07 09:44:54
Five Years Old