In 2002 I met a gamer boy who was super cute and he asked me on a date. I had fake red hair and listened to way to much emo rock, and he wore lots of puka shell necklaces. It was adorable.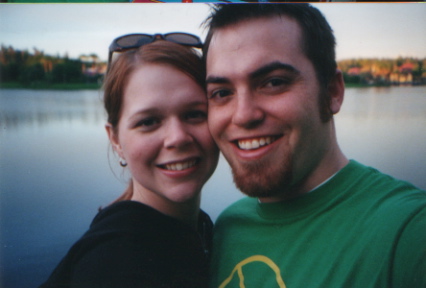 Today I'm over at Pixelkin.org talking about how I started out as a gamer's girlfriend who was VERY confused about the appeal of gaming and how my opinions have changed as my kids have become more interested in video games.
Now, as the "mother" I pride myself on being in tune with my kids' wants and needs, but this was something I didn't understand. I admit, at first, I was jealous. This was something my kids and husband could do together and I had no idea how to participate. Excepting a one-month binge of The Sims in college (when I locked myself in a closet with the game for a few weeks and then realized I needed sunlight and never played again) I certainly wasn't a gamer by any definition of the word. All of a sudden my husband and kids were connecting on a level I couldn't relate to, and I felt lost.
You can read more at Pixelkin.org.
http://www.crazybananas.com/wp-content/uploads/2015/01/Megan-Trent-at-hotel.jpg
288
426
Megan
http://www.crazybananas.com/wp-content/uploads/2015/07/Crazy_Banans_Logo_WebsiteBanner.png
Megan
2015-01-30 12:13:56
2015-02-02 11:39:26
Elsewhere : Mothering Gamers, From Opponent to Advocate