The day is FINALLY here! Today Tate went back to preschool (it's only a two-hour first day back, but I'll take it!) and Lucy has been in school for about two weeks now. While I'm thrilled to get back to our normal daily routine, there are definitely some challenges getting back into the grind. I recently wrote a post on this very topic for Addiction.com. While you might think, "I'm not in recovery, this doesn't apply to me," I believe many of the ideas I stress in my recovery are applicable for any mom, anywhere. We aren't that different, you know?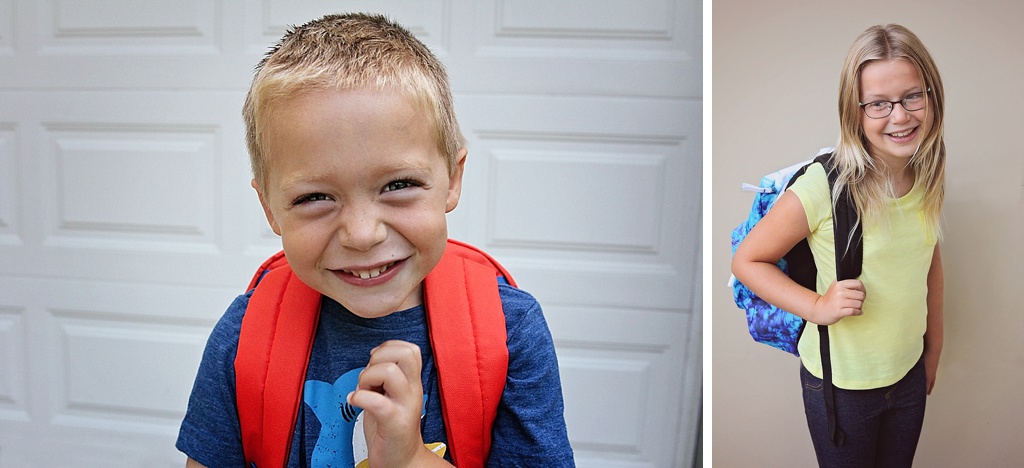 I would get caught up in the "Parenting Olympics," trying to be everywhere and everything to everyone. It was an impossible task, but one that even "normie" parents (those who aren't in recovery) get caught up in. Our schools are super-competitive, and it's easy to believe that if your kid isn't enrolled in every activity or sport, they will fall behind. For me, 90% of what I did and felt was driven by insecurity. I wanted to be the best mom in the world and I assumed that if my kid wasn't the star of everything, I was a failure. It was a hopeless cycle, for myself and my family.

These days, I work very hard to make sure I don't get caught up in competitive parenting. I'm quite lucky, because once I got into recovery and opened my eyes, I realized my school community is extremely supportive and not nearly as competitive as I had thought. Turns out, a lot of my insecurities were inside my own head and had nothing to do with my child or any of her buddies. Once I realized that I am a good mother regardless of whether my kid is the star of the soccer team or on the honor roll, my entire perspective changed. Back to school season became less about "me me me" and more about my child.
You can read more, including some tips on how I'm managing to keep things simple this school year, over at Addiction.com.
http://www.crazybananas.com/wp-content/uploads/2015/08/2015-08-26_0002.jpg
468
1024
Megan
http://www.crazybananas.com/wp-content/uploads/2015/07/Crazy_Banans_Logo_WebsiteBanner.png
Megan
2015-08-26 09:34:45
2015-08-26 09:34:45
Back-to-School