A few years ago I started thinking about getting my health into check. I was in my late 20s, and I felt awful. I was exhausted all the time, I had a gym membership, but I rarely exercised, I had colds and sinus issues from October to March, and most of all, I was deeply unhappy. I couldn't quite put my finger on it at the time, but my unhappiness was probably the biggest problem of all, and the root of that unhappiness was a deep seeded shame and, honestly, a hatred of myself.
The first step to addressing all of my health issues, both mentally and physically was quitting drinking. While I didn't know it at the moment, that one choice would ripple down and affect everything in my life. And over the past few years, I've made small baby steps toward a life that is so much more fulfilling and joyful than I could have imagined.
(If you're interested in learning more about my recovery, please click here for my story. If you're struggling, you're not alone.)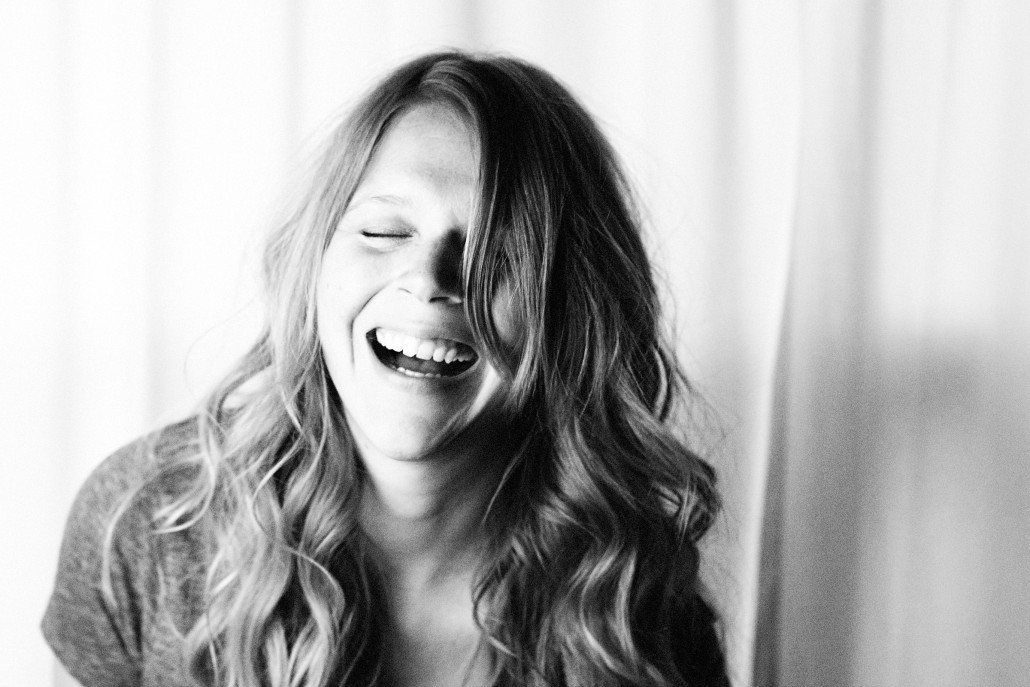 Now, while quitting drinking was a huge leap on my road to wellness, I've found so many other things that have changed my life in such positive ways. I relate all of my health wins back to recovery, because without that, I never would've had the urge to get well in the first place! But while I have talked at length about what quitting drinking did for my health, I haven't talked very much about what came after.
When I quit drinking, I lost 25 pounds in three months. Now, mind you, I would guess that 80% of that was water weight and pure bloat, because I certainly wasn't eating any better! In fact, after I quit drinking, I promptly replaced alcohol with a strong addiction to gummy bears! My body craved sugar like never before, and in early recovery, I didn't care what I had to do, as long as I didn't drink. But after a year, I felt like it was time to get myself back. After all, I hadn't saved my own life, just to waste it away on gummy bears and bad reality television! (Though I will always have a soft spot in my heart for the Kardashian's, whose crazy lives truly got me through those early days…)
For me, facing my issues with alcohol forced me to look at my body in a new way. As I became less toxic, my body could do more and more. I liked that feeling! I finally saw my body for the miracle it was, instead of seeing everything it wasn't. I felt like superwoman, and became obsessed with finding new, easy-to-understand ways to make my body function at it's best. Now, let's be real…I'm still me. I still love cheesecake and think yoga pants are best suited for hours on the couch watching a Doctor Who marathon, but I knew there had to be small, simple ways for even ME to live a little bit healthier.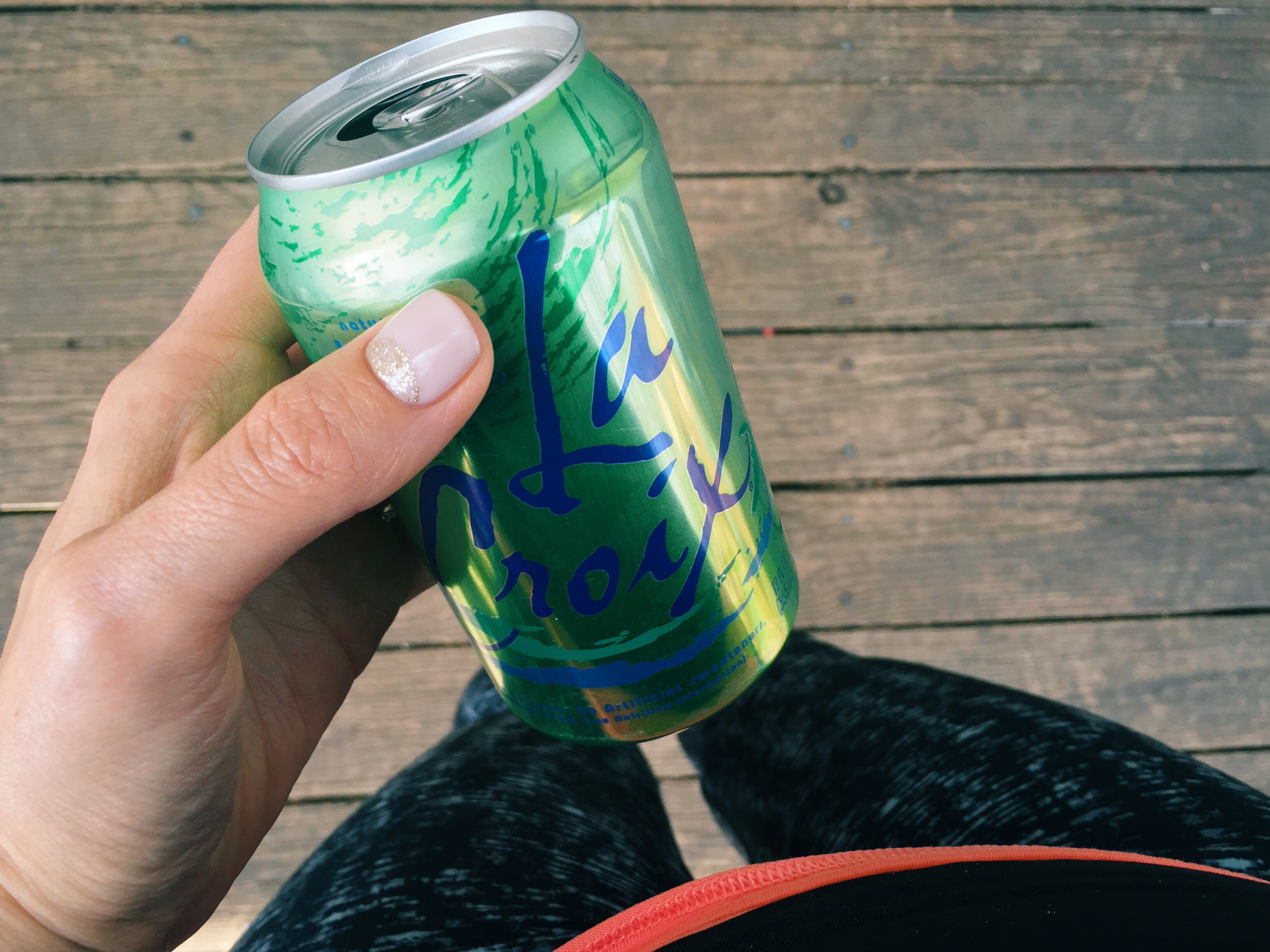 Cut Out Soda/Drink Tons of Water – You guys, have I told you how much I love La Croix? Because I love it, so, so much. It's a little unsettling when you notice how many empty La Croix boxes I have in my recycling bin, but it's way better than empty wine boxes, so I'll take it! La Croix is a sparkling water and it has almost completely replaced my soda habit. I'll still have a Coke every once in a while, but for the most part, it's water all the way.
Get Rid of (Most) Sugar – This is a HARD one for me, you guys. Luckily, I'm not a perfect person, so perfection is not my goal. So yes, I still have cake and chocolate and ice cream. Just not every day anymore. And I've been working to replace most of my household foods with items that have less sugar. Peanut butter is a great example! We eat tons of pb&j in my house, but most peanut butters are LOADED with sugar. So we swapped it out for a natural brand, where the only ingredients are peanuts and a bit of sea salt. We did the same with our jelly and bread. We still rock our pb&j's, just with a little less of the sugar.
Making Our Meals – I am an awful cook. AWFUL. The worst. But one of the big changes in our house has been implementing a meal plan and sticking to it. Now, this doesn't mean I'm cooking four course meals every night, but I am finding it way easier to stick to healthy options when I know ahead of time what we will be eating. I'm also slowly growing my skills in the kitchen so that one day I won't burn all the toast. Fingers crossed! 
Vitamins, Supplements and Essential Oils – I truly believe that a huge part of why we haven't been as sick this year is because as a family we have taken a proactive approach to our health. Trent has been taking vitamins and supplements for years, but only this year did I start adding them to my daily routine. You should definitely talk to your doctor before starting any sort of supplement plan (which I did) to figure out what your body needs and what's right for you. In addition, we started using essential oils to replace some of our needs around the home. We use Young Living essentials oils to make everything from kitchen cleaner to headache remedies, and I love how they have replaced many of the toxic chemicals in our home. Sleep has always been a huge issue for our family, and initially we started using essential oils to help with that, but I keep finding new applications along the way, and I'm so grateful to have them as a tool on my journey.
Sleep and Exercise – Like I mentioned above, sleep is a big deal in our home. We have two night owls and two light sleepers, and the mix can be exhausting. In the last year I've done a lot of research on sleep, and we've tried quite a few methods, some of which have helped, and others which have failed MISERABLY! We are still working on this issue, but I've found that a good mix of exercise and movement during the day really helps my sleep patterns at night. In fact, I feel better in general when I exercise…who would've thought? Apparently yoga pants can actually be used WHEN PARTICIPATING IN YOGA?!! Crazy. I've also added running and strength training to my days, and the combination not only makes me physically stronger, but the activity releases endorphins, which help with depression, anxiety and stress.
While this blog hasn't regularly covered health topics in the past…it's a lifestyle blog. So that means if there is something happening in my life, I'm gonna write about it! I've put off writing about health topics for a while, because I didn't feel qualified, but this blog is about sharing my life, and right now health and wellness are some of the most important things I have going. I'm so excited to have you come along on this journey! I hope to post more regularly about wellness-related issues, and maybe even team up with some incredible people who have helped me along the way to provide you all with easy how-to's, DIY's and health hacks. Let me know if you all have any ideas or anything you'd like to learn more about!
Hooray for healthier bodies and happier minds!
http://www.crazybananas.com/wp-content/uploads/2016/03/img_2335.jpg
2448
3264
Megan
http://www.crazybananas.com/wp-content/uploads/2015/07/Crazy_Banans_Logo_WebsiteBanner.png
Megan
2016-03-10 13:51:53
2016-03-11 13:13:25
Happier + Healthier