Pumpkin Spice Lattes from Starbucks.
The happiness of my day depends on whether or not I obtain one of these on the way to work. Today I did not succeed in getting one. I am understandably grumpy.


Lulu.
She is so awesome, it hurts. She says goodnight and good morning to the belly every, single day. She thinks movie night is the best idea ever. She begs for hot chocolate. She hates pants. Especially jeans. She thinks that the fact that she sang "Old MacDonald Had a Farm" loudly with her fingers in her ears is what fixed the weird clicking noise my car was making. She asks me daily if I'm happy that she fixed my car. Then she says it's because she's a fixer girl, but excepting cars, she can only fix small things. Her favorite music genre is currently anything that was on Broadway or has a showtune vibe. She knows all the words to "Express Yourself" by Madonna (thanks, Glee!). Last night, Trent and I decided we were both so tired that we'd all just crash in our big bed together. The conversation went like this:
Trent: I love you, girls.
Me: I love you both, too.
Lucy: I love the TV in your room.
She's awesome.

Voting.
I voted via mail in ballot last week, just to try it out, but everyone will get the opportunity next week. Work out those constitutional rights, people!

The All Songs Considered 24 Hour Music Channel.
To celebrate 10 years on the air, the amazing group down at All Songs Considered created a 24 hour stream of all the music that has ever been featured on the show. Commercial-free, excepting random stories about the show throughout the years, and full of awesome tunage, this is definitely awesome.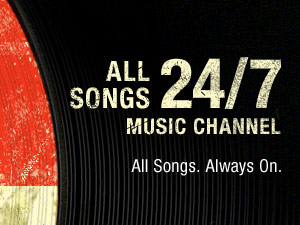 Glee's Rocky Horror Episode.
There are so many things I loved about this particular episode (best tribute ep so far, in my opinion), but let's stick with the fact that Uncle Jesse John Stamos did a Meatloaf song. And he KILLED IT. And his dance moves seemed mildly reminiscent of his Jesse and the Rippers days (anyone else notice the "Elvis" or when he jumps off the drumset at the end?)…truly, fantastically, awesome.
33 Weeks.
Holy. Crap. Technically at 36 weeks you're full term. So, this baby could come in three weeks. Granted, I seriously doubt that, but you never know. Yesterday I realized that next week is November. And when it's November, that means that I have a baby in the NEXT MONTH. I need to buy some diapers. Crap.
http://www.crazybananas.com/wp-content/uploads/2015/07/Crazy_Banans_Logo_WebsiteBanner.png
0
0
Megan
http://www.crazybananas.com/wp-content/uploads/2015/07/Crazy_Banans_Logo_WebsiteBanner.png
Megan
2010-10-28 09:18:10
2010-10-28 09:21:55
Things That Are Awesome