Five years ago, 6-year-old Lucy begged me to host a holiday party for her little friends. I am not exactly a "party person," so I was not thrilled with this request, but she had an adorable lisp and it was impossible to say no. Therefore, a tradition was born. The now named "Lulu + Tate Holiday Party" has become an annual event each December, where we invite way too many kids over to our house and set them loose with cookies to decorate, a holiday movie and general mayhem. This year we added virtual reality in the garage and a service project to the agenda…it was the best!

This year we were extremely grateful to Qdoba for offering to provide the food for all the kids! Qdoba has an awesome catering menu, and we found it was perfect for a group of somewhat picky eaters. I even received messages from the moms afterward wondering what we had served to eat, because their kids loved it so much they were talking about it at home. And it made the party infinitely easier for me, because all I had to do was set it up in the kitchen, and let the kids go at it!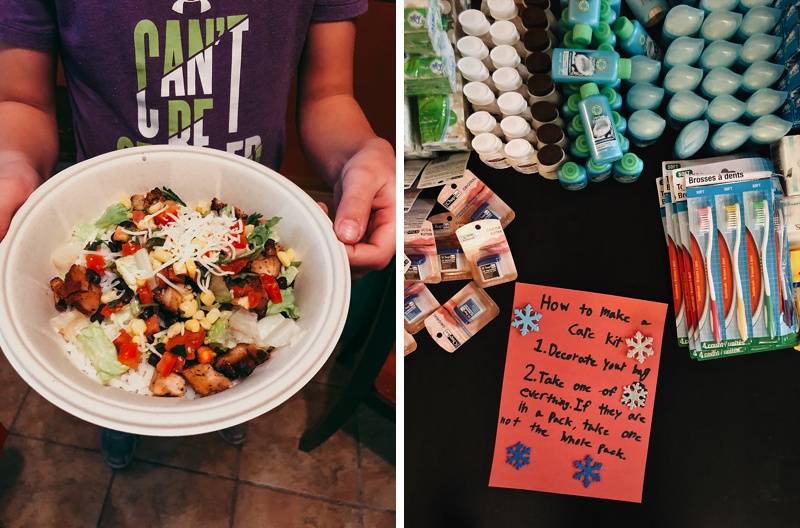 But the best part about Qdoba providing the food, was that it left us with money leftover to do even more good in the world. This party was initially created as a way for my kids to give back to our community…each child who attends brings an unwrapped gift and then we donate the gifts to a local charity. This year, we donated two wagons full of presents to Operation Breakthrough, an incredible organization that provides education, stability and assistance to children and families living in poverty in the Kansas City area. But on top of that, we were able to spend our leftover money on supplies to make "Care Kits" for children living in foster care, who may be transitioning to a new home with little notice and no belongings of their own. The kits were decorated and put together by the kids at the party, and then we delivered them to Kansas KVC, an organization that provides case management, therapy, family education and support, transportation and aftercare services, impacting thousands of children and family members each day.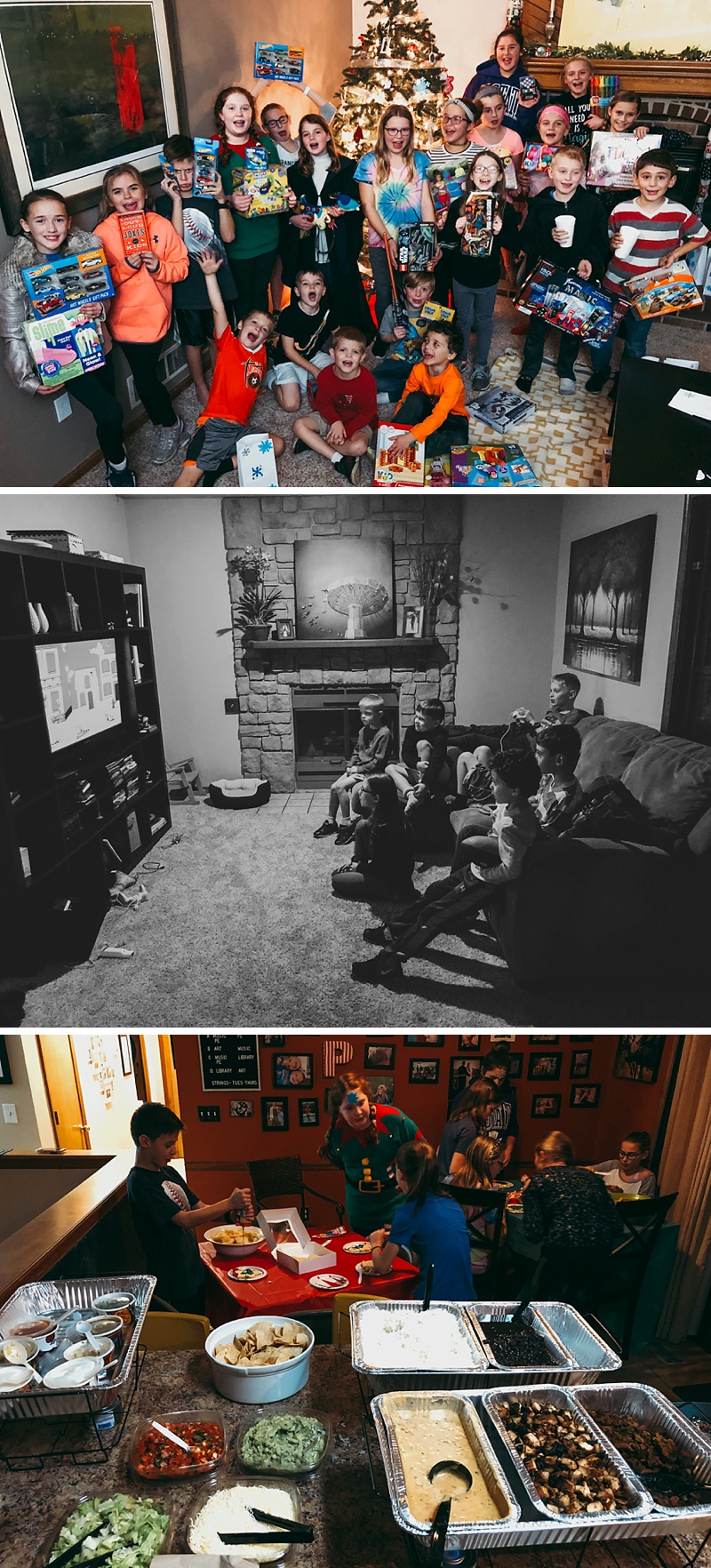 I love how this sweet request by my former 6-year-old has turned into a holiday tradition that highlights the importance of giving back to our community in a very real way. While the party itself is a lot of fun, my favorite part is when we get to take the toys and other items to the donation locations. The kids are always so proud of what they have done, and I know that showing them how wonderful it feels to give back will stay with them as they grow up. So while I'm still not a "party person," I'll keep making an exception this time of year!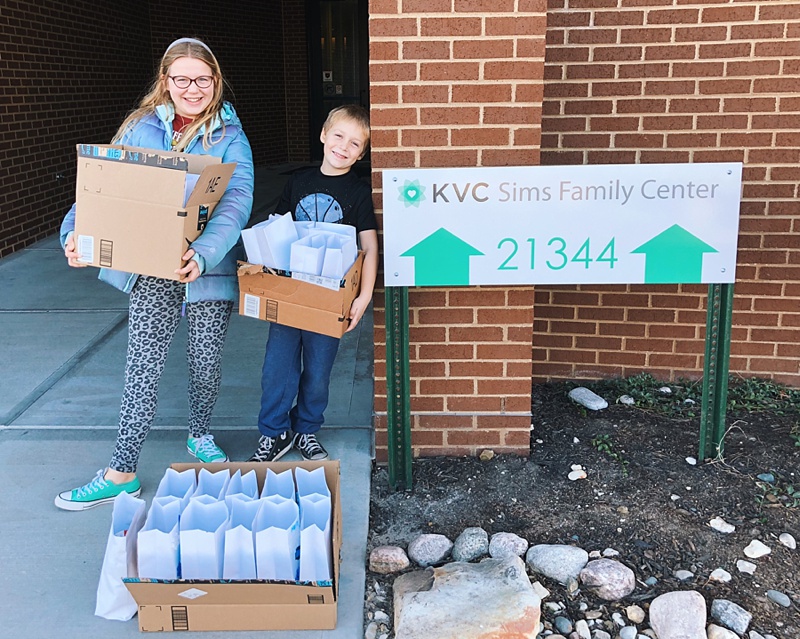 http://www.crazybananas.com/wp-content/uploads/2017/12/2017-12-05_0004.jpg
1067
800
Megan
http://www.crazybananas.com/wp-content/uploads/2015/07/Crazy_Banans_Logo_WebsiteBanner.png
Megan
2017-12-13 09:42:53
2017-12-13 09:42:53
5th Annual "Giving Back" Holiday Party