One year ago I hopped on a giant bus full of strangers and drove to Washington DC to participate in the Women's March on Washington…it was an incredible experience that I will never, ever forget. I am so glad I was able to be there and it was incredibly cathartic to be around so many women (and a few men) who cared about many of the same things I did. In 2017, I'm grateful I was able to do more than just march (more on that here and here and here), but I was still excited when I heard there were going to be a few local opportunities to march again in 2018. And this time, I got to bring my 11-year-old daughter with me.

One of the new struggles I've had in the past year is balancing being an activist and a mother…on one hand, I've had to be away from my kids more than before while working on issues, attending meetings or summits and participating in the political process. But on the other hand, I think it's incredibly important for our kids to see us being active and fighting for what we believe is right…especially our daughters.

I want my daughter to grow up not only being told she "can do anything," but surrounded by women who are really doing it. I want her to look at the people I surround myself with and learn how to surround herself with good people too. People who don't only care about themselves, but will give up hours, days and weeks to help others. So I was extremely grateful to be able to travel to the nearby Women's March in Lawrence, Kansas with my cohorts from Education First Shawnee Mission and their kids.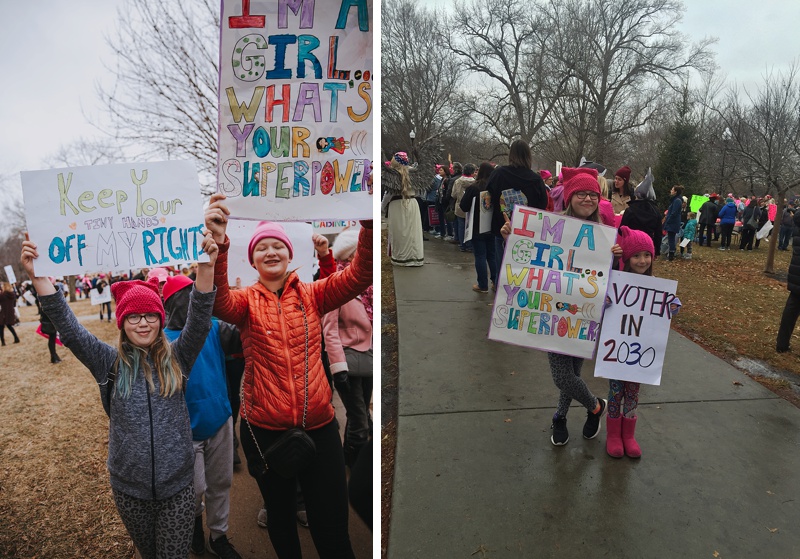 We listened to speakers from many different groups, from leaders at Haskell Indian Nations University to the local leader of the NAACP and many, many more. Then we marched down Massachusetts Street chanting "Show me what democracy looks like…THIS is what democracy looks like!" The significance of this moment was not lost on me as we marched down a street that held good and horrible memories for me as a female college student (Mass Street is where many of the local bars are located, and I was assaulted and harassed there by drunk college men on more than one occasion). I was surrounded by strong, smart women (and some men!) who were there to support each other.

My favorite part of the day was watching my daughter and another Education First Shawnee Mission mom's daughter starting chants and their excitement when the chants caught on with the crowd. Their faces would light up and they would hi-five each other. "We did it!"
Yes, girls. You certainly did.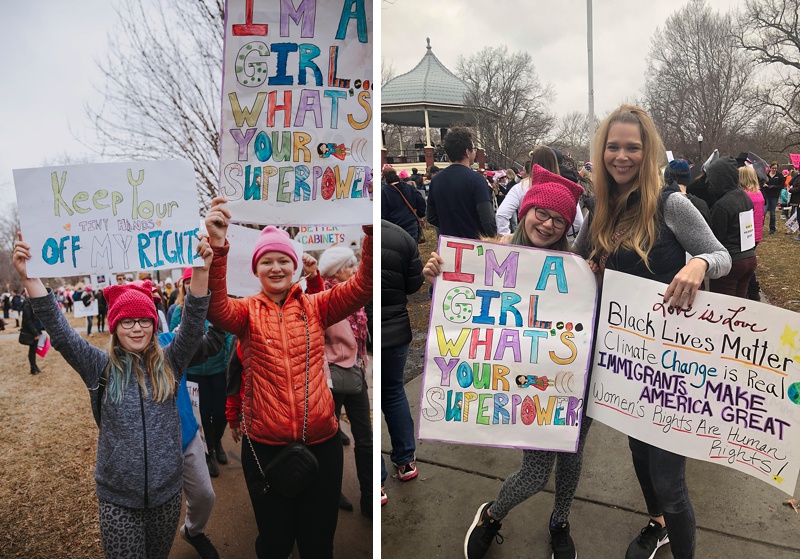 https://www.crazybananas.com/wp-content/uploads/2018/01/2018-01-22_0001.jpg
590
800
Megan
http://www.crazybananas.com/wp-content/uploads/2015/07/Crazy_Banans_Logo_WebsiteBanner.png
Megan
2018-01-22 19:20:05
2018-01-22 19:20:05
What's Your Superpower? Women's March 2018