This is a continuation of my post last week on my 2018 goals and plans…you can read part one by clicking here.
While there are tons of things I could've focused on for 2018, taking stock of and working on creating more connection and friendship in my life was at the top of my list. Why? Well, there are multiple reasons, but the main one is that I am lonely. Ugh, that's embarrassing to admit, but it's true. I feel a real lack of connection in my daily life, especially with other women, and that's something that I'd like to change. Honestly, it's something I've wanted to change FOREVER, but I just haven't had the guts to really do anything about it.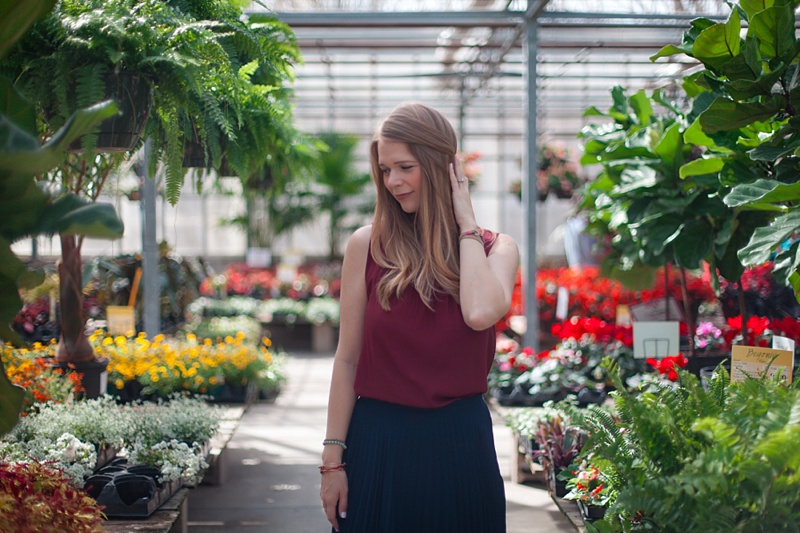 I feel like I'm a fairly good friend, but as an outgoing introvert, I often find "friend activities" draining. This is especially true with new friends, where I don't have a history or ease of communication. There are so many reasons excuses why I haven't built the friend community that I'd like:
– I had kids when I was young, so I couldn't relate to people my age
– I couldn't relate to parents of my kids' friends because I wasn't their age and didn't have their income, experience, etc.
– I don't belong to a church, and many women I know grow their friend groups from their faith communities
– My husband is as much of an introvert as I am, so we often choose not to go out with other couples (usually one of us stays home to decompress), therefore we don't have a lot of couples/family friends
– Our house isn't great for hosting events or dinner parties, so we never invite people over
– As an introvert, I struggle to handle small talk or loud parties so I often choose to say in
– As a busy, working mom, I'm too exhausted to prioritize friendships
– I am embarrassed to ask people to do things together if we're not already close friends…therefore it's impossible to make new friends
– I'm a solo entrepreneur, so I don't have co-workers to hang out with
– I don't drink, but I often feel silly asking people to hang out for coffee or other activities when most people will get together for happy hours
– I don't currently attend 12-step or recovery meetings, so I have a difficult time meeting people in recovery
Oh my god, you guys, the list could go on until the end of time. But what it breaks down to is our old friend (pun totally intended) FEAR. Fear of being vulnerable and being rejected. Fear of looking stupid. But mostly, fear of not being enough.
I'm so over being held back by fear! It's so pointless and the only person it hurts is me. And lately I've been encouraged by stories from other women who have been going through the same thing with their own friendships. I know women who have left their faith communities, and found they lost most of their good friends. Others have been dealt a diagnosis or a divorce, and found their friend groups were lost in the shuffle. Others still have moved to new cities or changed jobs, and found themselves without their regular friend community. It's not just me. It never is!
So in 2018 I'm committing to making friendship a priority in my life. My kids are older and don't need me every second, my sobriety is solid and all the other excuses I've used in the past are just not enough to keep me on the sidelines anymore. I have no idea how I'm going to do it, but I feel like announcing my intentions in a blog post is a good first step! Here's to a year of friends, connection and shared joy!
https://www.crazybananas.com/wp-content/uploads/2018/01/2018-01-15_0001.jpg
533
800
Megan
http://www.crazybananas.com/wp-content/uploads/2015/07/Crazy_Banans_Logo_WebsiteBanner.png
Megan
2018-01-16 12:14:31
2018-01-16 12:14:31
Welcome 2018 Part 2 : Friendship Goals