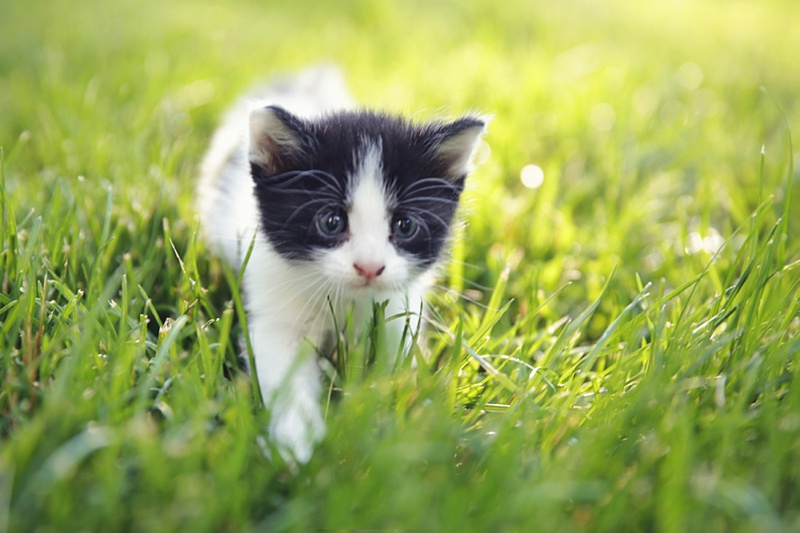 You guys, it's been an interesting summer around here! There have been good and bad developments (more on those later), but one of the most fun has been the addition of a new KITTEN to our family! Lucy has been begging for a kitten for about four years, but her dad was very against the idea. I'm not sure what changed his mind, but out of nowhere he decided to surprise her with a kitten for her birthday earlier this summer! A few weeks later we came home with Pickles!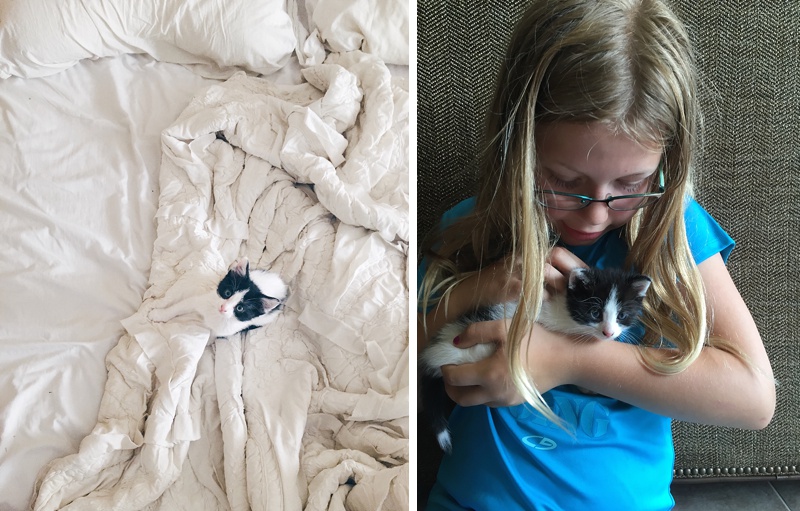 Pickles was a barn kitten, so when we brought her home we knew she was little, but had no idea how young she actually was. Turns out she was WAY TOO YOUNG and we ended up feeding her goat milk from a dropper until she was big enough to eat on her own. The good news is she's now about 10-weeks-old and doing awesome! The bad news is she likes to sleep on my head in the middle of the night…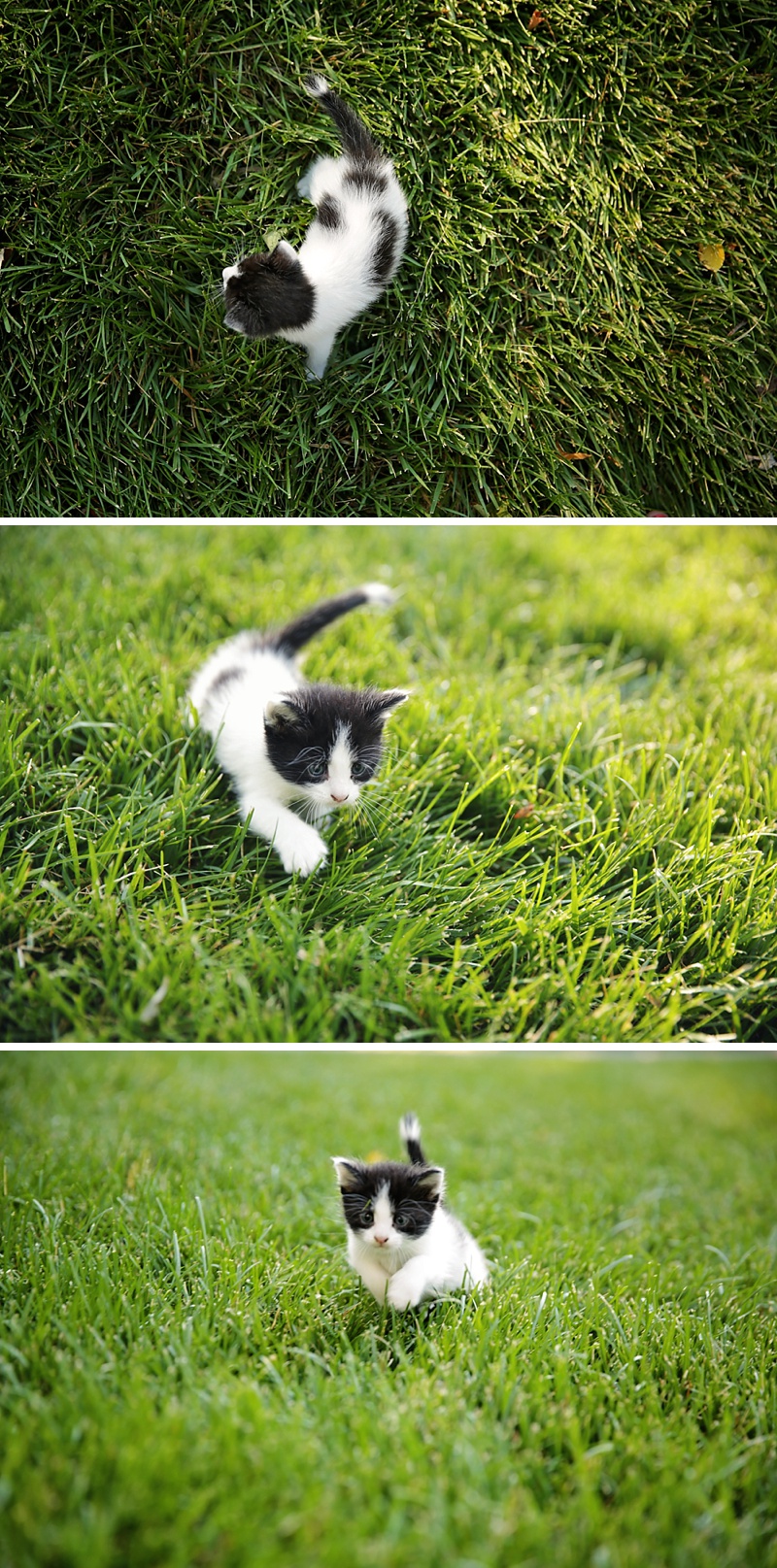 We were a little worried about how Teddy would do with a tiny kitten, but it turns out he's the best dog ever! He takes so much abuse from Pickles, who likes to play all day long, but he is fairly patient with her and seems to enjoy having her around. After I posted a few photos of them to social media, I had quite a few requests to create them their very own Instagram account, so now you can follow their adventures over at @teddyandpickles. Beware, you may be overwhelmed by the cuteness!

https://www.crazybananas.com/wp-content/uploads/2016/07/2016-07-27_0001.jpg
533
800
Megan
http://www.crazybananas.com/wp-content/uploads/2015/07/Crazy_Banans_Logo_WebsiteBanner.png
Megan
2016-07-27 08:53:54
2016-07-27 08:53:54
Introducing...Pickles Peters!