Last summer – when my dad was just starting treatment again, but still very healthy – I sat with him on the back deck of our family lake cabin and asked him to write something for me. I gave him a piece of scrap paper (a to-do list for work on the back) and asked if he'd write "Love you" on it. He chuckled and said sure, scrawling the words with his left hand hooked around the pen, like he had since he was a kid and the teachers told him even though he was left handed, he had to make his letters slant to the right.
I wanted to get a tattoo of his writing, but over the last year, I never got around to it. On June 4th, I woke up and decided it was the day to try. I walked into a local tattoo shop and asked if they could fit me in. After they were done, I went straight to the hospice house.
Two hours later, my dad took his last breath.
Every time I look down at my arm, I feel him close. Earlier this spring, when I was helping him with a task that had been able to do independently only weeks earlier, he looked at me and said "I love you. I loved you before I needed you." I'm so lucky to have been loved by him.
https://www.crazybananas.com/wp-content/uploads/2022/11/291143926_10160752707876435_6888120699268174685_n.jpg
2048
1536
Megan
http://www.crazybananas.com/wp-content/uploads/2015/07/Crazy_Banans_Logo_WebsiteBanner.png
Megan
2022-06-15 13:56:00
2022-11-02 14:02:47
I Loved You Before I Needed You
Brian Sandford Spooner, Sr., of Manhattan, Kansas departed this world on June 4, 2022, at the age of 84 after a long battle with cancer. He was surrounded by his loving family, who already miss him more than anything. Brian was a husband, father, and passionate researcher. He recently retired from Kansas State University after 51 years, during which time he was named a University Distinguished Professor, as well as served as the Director of the Division of Biology and Interim Dean of the School of Arts and Sciences. He was awarded the title of Emeritus Dean in Spring 2022.
Born on December 27, 1937 in St. Louis, Missouri, Brian was the eldest of six siblings, who affectionately called him "Sandy." His father was drafted into World War II when he was in elementary school, and he vividly remembered taking over as the "man of the house" in his absence. This caretaker role was exemplified throughout his extraordinary life. He was a talented athlete and parlayed that talent into a scholarship to Quincy College (now Quincy University), becoming the first person in his family to attend university. He was a touch rambunctious in his youth, but while at school he met a young woman named Mary-Rita Sloan, who inspired him to get serious about his studies and this changed the trajectory of his life. Brian and Mary-Rita were married in August 1963, and at the time of his death, were preparing to celebrate their 59th wedding anniversary.
Soon after Brian graduated from Quincy College, he decided to pursue a higher degree, receiving his Ph.D. in cellular and developmental biology from Temple University in 1969. During this period, Brian and Mary-Rita welcomed their first two children, Brian Jr. (born in 1965) and Beth (born in 1968), and began a period of family life as they traveled for Brian's studies. They went from Illinois to Philadelphia and then to the University of Washington in Seattle and then to Stanford, California, where he completed his postdoctoral fellowships in developmental biology and embryology. He arrived at Kansas State University in 1971, and loved teaching, bench research and finding ways to move the Division of Biology forward. He was awarded the Distinguished Graduate Faculty Award in 1991 and the Outstanding Department Head Award in 1997. He was named a University Distinguished Professor in 1999, K-State's highest career academic title. During his time at K-State, he taught courses from introductory to graduate levels, and advised undergraduate students. He served on numerous scientific editorial boards, peer review panels and study sessions for NASA, the National Science Foundation, and the National Institutes of Health (NIH). His research was focused on the fundamental understanding of the behavior of cells and cell populations, which produce organs and organ systems during embryonic development. He even transitioned some of his research to outer space, with his experiments flying on 18 space shuttle missions, where his work focused on the long-term effects of space on the human body. During this time, he was invited to participate in several aspects of astronaut training, including riding on the KC-135 airplane, also known as "The Vomit Comet." The home videos from that experience not only showcased his incredible strength and sense of adventure, but also provided the best show and tell for his kids at school!
In the 1980s, Brian and Mary-Rita decided to expand their family, adding Megan (born in 1982) and Matthew (born in 1984). One of Brian's top priorities was being present for his children. He coached t-ball teams, always showed up in the pickup line after school, and with his younger kids, let them come to his office and lab, where they became pseudo mascots for his research team. There truly was not a better father in the world, and while his family is sure others will argue their dads were just as great, we respectfully disagree. There simply was not a better dad than Brian Spooner. From long weekends at Council Grove Lake (his favorite place) fishing, boating, and hiking, to every recreational, high school or even intramural sports game, Brian showed up. That's who he was. He was a man who showed up for people.
Brian believed deeply in science and education. Raising his kids in Kansas gave him many opportunities to share about his beliefs and teach his kids how to stand up for others, even when you're in the minority. He was always actively working to learn and accept others who were different from himself. In high school, when his all-White basketball team was integrated, he refused to eat at diners on the road that wouldn't allow his Black teammates to enter. Instead, he sat on the bus with them. Brian believed in climate change and participated in the March for Science on K-State's campus just a few short years ago. He was heartbroken by gun violence and believed strongly in the Black Lives Matter movement. He also was a strong ally to the LGBT+ community, supporting not only students, but his grandchildren who identify as a part of that community. He protested at the Kansas Statehouse for more funding for higher education and while he hated politics, he worked hard at the administrative level at K-State to make it a more inclusive community for all, increasing the number of graduate students and post docs that were female by more than triple in his time as Department Head. As a life-long Catholic, he was an example of how science and faith can not only coincide but complement each other. His wonder of the world around him is what cemented his faith.
Brian loved sports and spent many hours during his cancer journey tuned into ESPN and NBA games. Until his cancer diagnosis in 2016, he still played basketball at noon daily at Ahearn Fieldhouse, a tradition throughout his years at K-State. Brian had a fade away three-point jump shot that was something of extreme beauty…and he knew it! In his later years, as he knees grew weak after years of abuse on the basketball court, he began running, doing 5Ks with his grandkids and children. He ran several 5K Fourth of July midnight runs in Clearwater, Florida where he achieved a 1st or 2nd place finish each time in his age division. His number one piece of advice when one of his kids was having a bad day was "eat a banana and go for a run." And even though we hated that advice, it always did seem to work.
Brian's life was saved in 2016 by a clinical trial at The University of Kansas Cancer Center. After his initial diagnosis, he was given no more than 6 months to live, but he was approved as the first patient on an immunotherapy clinical trial, which was a complete miracle. He was in treatment for two years, and then lived almost three years cancer free, before a reoccurrence in the spring of 2021. His family is so grateful for the extra time we were able to spend with Brian, especially for his younger grandchildren who were able to know him.
Brian had eight grandchildren, and he loved them dearly. He was hands-on with them, attending sports games (even getting thrown out of a game for being too rowdy when a poor referee wouldn't stop making calls on his grandsons), shooting hoops, taking them on boat rides along with tubing and skiing at the lake and reading with them. All of his grandchildren carry a piece of him, and we are so thankful for the time we have had together.
Brian fought cancer long and hard, and even when his body was in misery, he always worried more about others than himself. We will miss his passionate speeches, Star Trek marathons and long walks outside in deep conversation. We will miss his wisdom and compassion. We will miss every hug, kiss, fist bump and word of kindness that he threw our way when he was here. His life touched so many people, it's impossible to summarize in words (as you can tell from this very long obituary).
Brian is survived by his wife and the love of his life Mary-Rita Spooner, and his four children: Brian Sandford (Jeanie) Spooner, Jr. of Quincy, Illinois, Beth Ann (Doug) Logsdon and Megan Sloan (Trent) Peters of Overland Park, Kansas, and Matthew Sloan Spooner of Manhattan, Kansas. He is also survived by his grandchildren Zachary Spooner, Jacob Spooner, Eleanor Spooner, Tyler Logsdon, Dylan Logsdon, Sloan Logsdon, Halo Peters and Tate Peters. In addition, he is survived by his siblings, Sharon Mattera, Dennis Spooner, Kevin Spooner and Guy Spooner. Brian was preceded in death by his parents, Kenneth and Dottie Spooner, and his sister, Sydney "Timmie" Spooner.
To hear more of Brian's life story, you can listen to his interview with Storycorps, which is archived in the Library of Congress or can be found here. You can also listen on most podcast apps by searching for "Never Not Grateful" episode 8 titled "StoryCorps and my Dad."
https://www.crazybananas.com/wp-content/uploads/2022/11/2022-Jul-14_1348_31-spooner.jpg
500
366
Megan
http://www.crazybananas.com/wp-content/uploads/2015/07/Crazy_Banans_Logo_WebsiteBanner.png
Megan
2022-06-05 13:19:00
2022-11-02 13:26:31
Dr. Brian Sandford Spooner, Sr.
Dear Tate,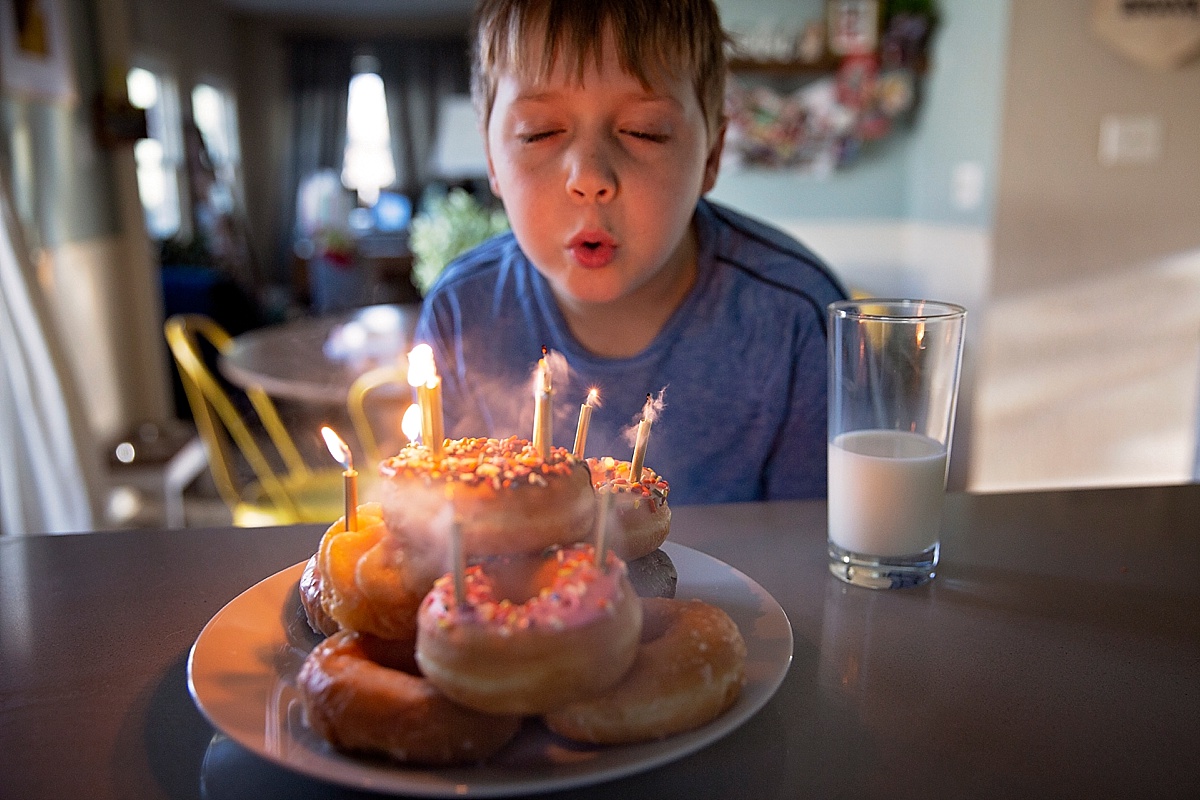 Today you turn 10-years-old. What a decade! What a life you are living! I am so grateful for your sweet nature and kind soul. This year has obviously been a challenging one as a parent, but you make it easy, buddy. You are always looking for ways to help and ease the burden on others. A few months ago, you came up to me after a long day and said you had a surprise. You had created an entire spa in our living room, complete with pillows on the floor as a bed, soft music, candles and even plants and greenery. You then told me to lay down and put an iPad in front of my face playing episodes of the show "Parks and Recreation." You rubbed my back and even had a bowl of candy corn next to me, in case I was hungry. The whole thing was just lovely, perfect, charming and completely encompasses who you are.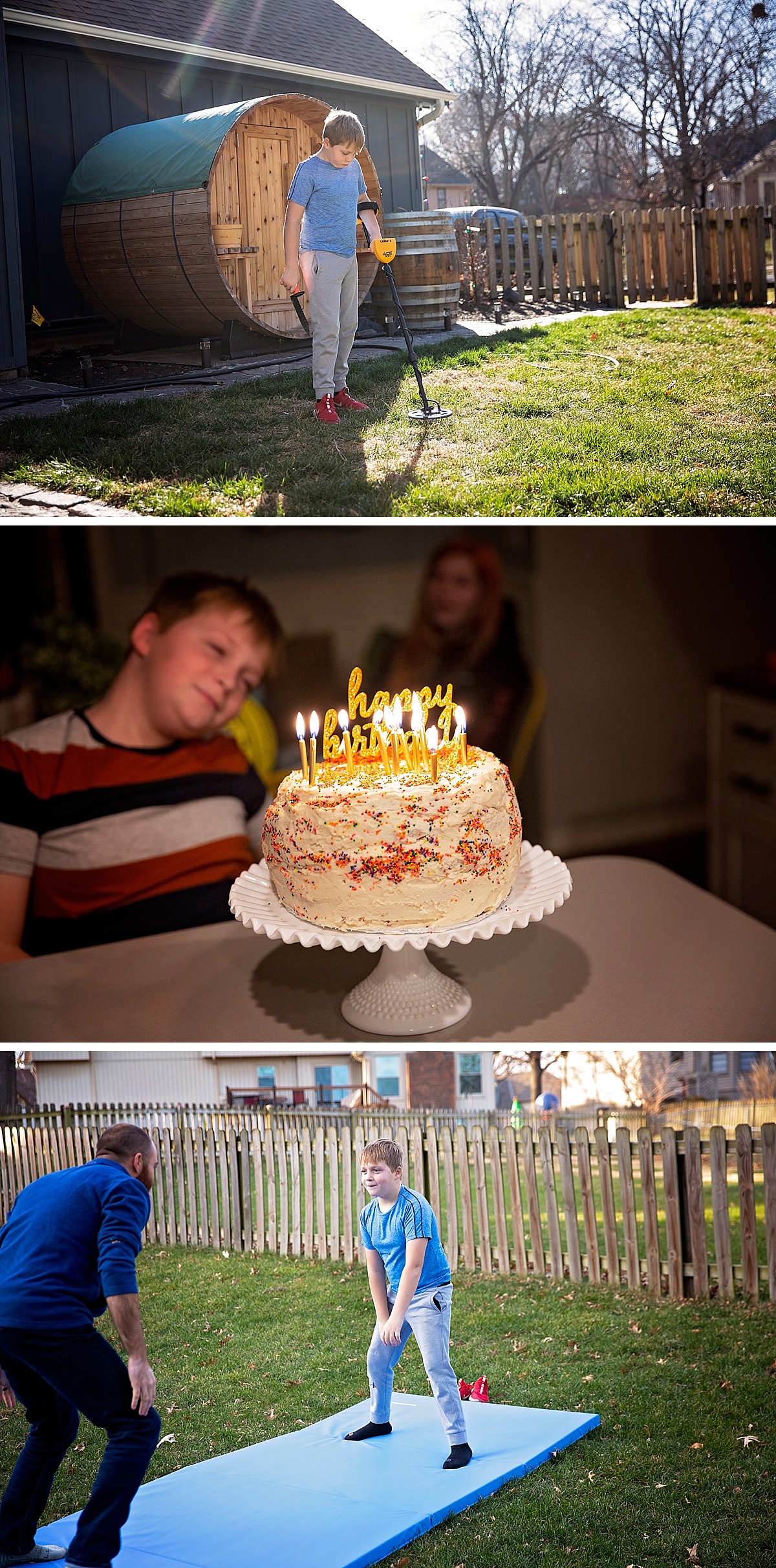 For Christmas this year, it wasn't your own gifts that you cared about, but the gifts you purchased for others. You were bursting with excitement to give me a giant, wrapped gift you had put under the tree. Turns out, during a trip to Target with your grandma, you saw a painting you decided I had to have. You told Grammy, "My mom deserves this, she does so much for everyone else." The painting is now hanging in my living room and it's a constant reminder of your giving heart. I love it.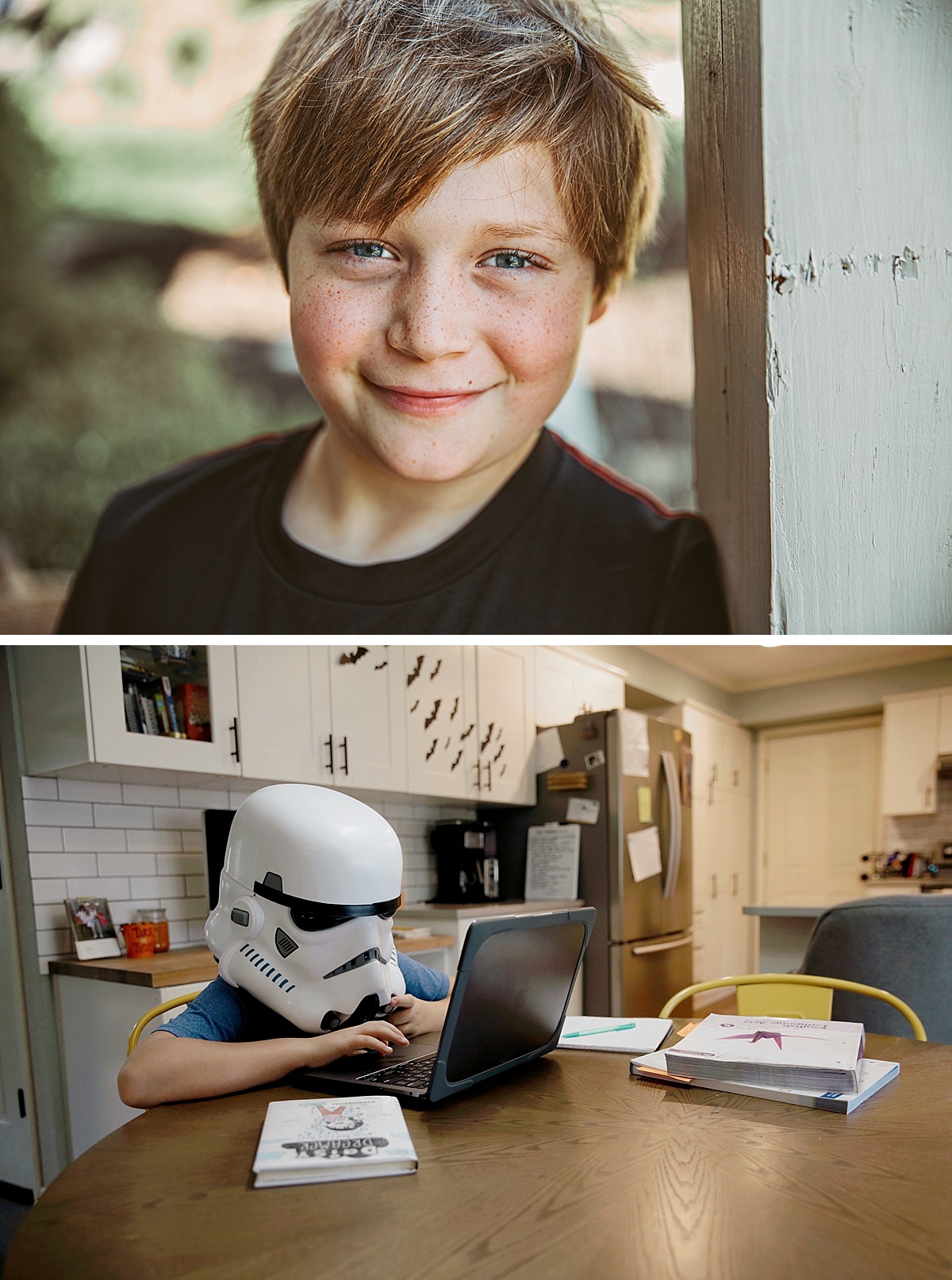 You have persevered this year during a time that has been so difficult. You have been out of school since last March, finishing 3rd grade at home and now doing 4th grade remotely from home as well. This wasn't an easy choice for our family, and I've worried so much about what this choice means for your development, both academically and socially. But the upside is that I've spent more time with you (and your sister) this year than ever before. We are together almost constantly. I have discovered so much about how you learn, and I know this will benefit us even after the pandemic is over.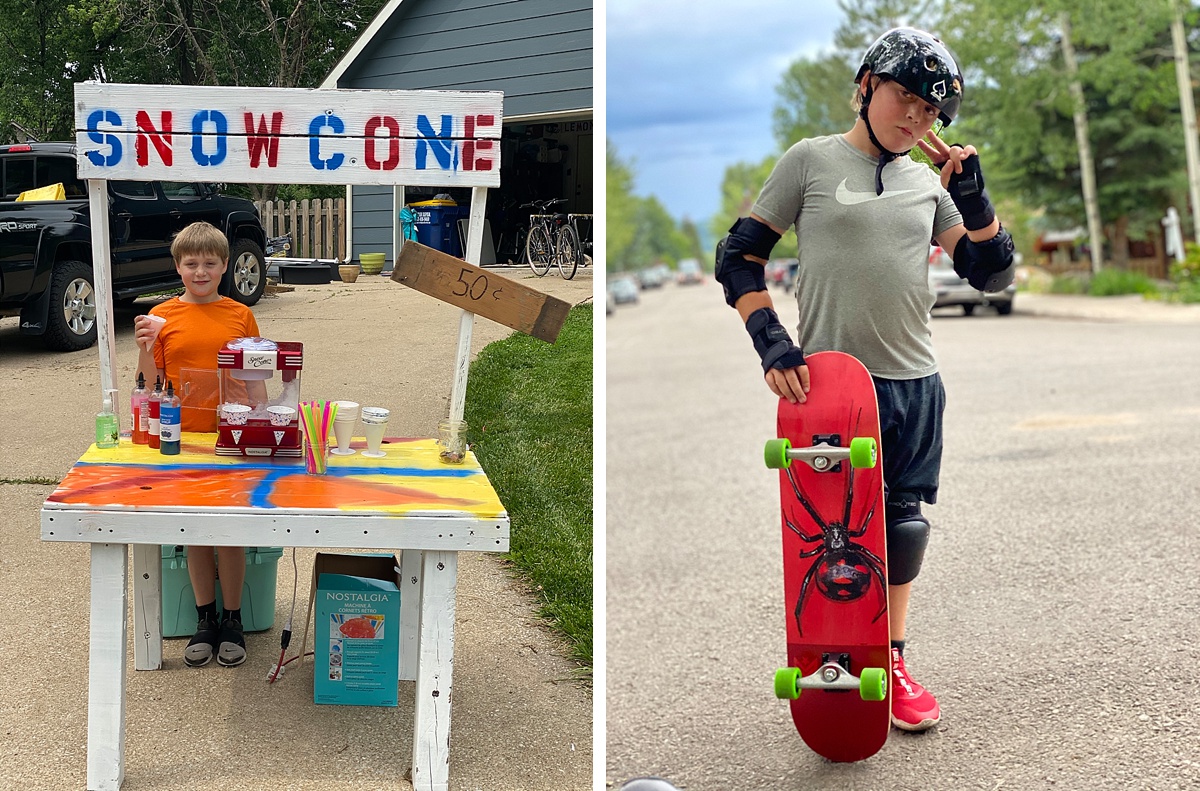 You have also missed out on your activities, which were a huge part of your daily life before COVID. This year you played baseball, but that was it in terms of team sports. Gone were the days of running from one activity to the next, and while sometimes we all enjoyed the reprieve, you also missed it a lot. And even when you did get to play, it was so different. No more team dinners or pizza parties or hang outs after games. Instead there were masks, distancing, and lots of Clorox wipes. But you did what you always do…you kept smiling. You enjoyed the time you got with your teammates and did your best to keep learning and growing.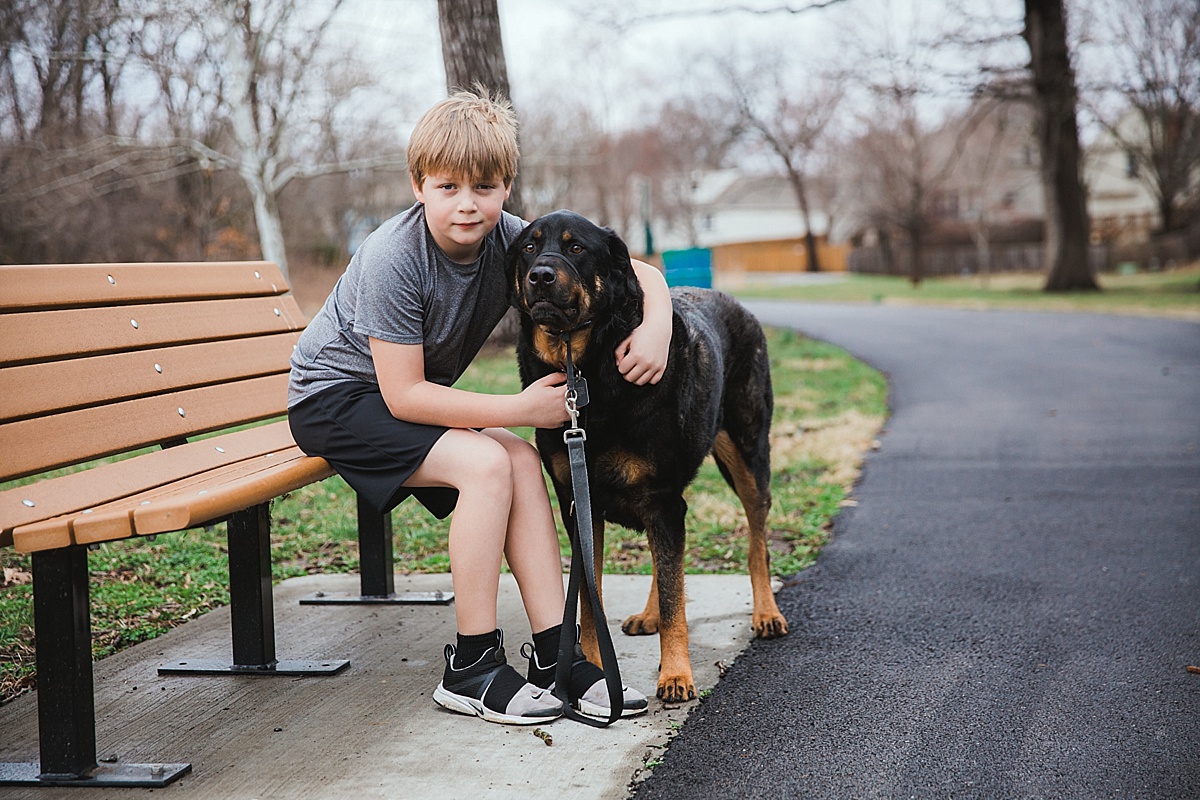 I'm so, so proud of you, Tate. I cannot believe that you are 10, and how much you've changed in the last year. I am so grateful to get to be your mama (and now, your teacher too!). I wouldn't want to spend this pandemic year with anyone else. I love you, bud.
Love,
Mama
https://www.crazybananas.com/wp-content/uploads/2021/01/2021-01-26_0008.jpg
800
1200
Megan
http://www.crazybananas.com/wp-content/uploads/2015/07/Crazy_Banans_Logo_WebsiteBanner.png
Megan
2020-12-21 12:04:00
2021-01-26 12:05:01
10-Years-Old