A few years ago, our family gave in to the holiday hype and shortly afterward a new friend started visiting our house…our very own Elf on a Shelf! Now, I know people have very strong feelings about the Elf on a Shelf thing, but I will admit, I enjoy the whole idea. Part of the fun of the holidays for me is getting to create magic for my kids, and Elf on a Shelf is another way I do that. And it doesn't hurt that once the Elf arrives (or in our case, two elves) my kids' behavior straightens up a bit! Added bonus? My hard-to-wake-up kid springs out of bed each morning instead of fighting me or her alarm clock because she wants to find the elves! Our school mornings in December are the easiest we have all year!
The only problem I have with the Elf on a Shelf tradition is when I lack inspiration…I've put the elves in every conceivable pose (okay, maybe I just move them from the couch to the bookshelf to the kitchen counter), and I just don't have the time or energy to come up with uber creative elf scenarios. That's where Fete Box comes in!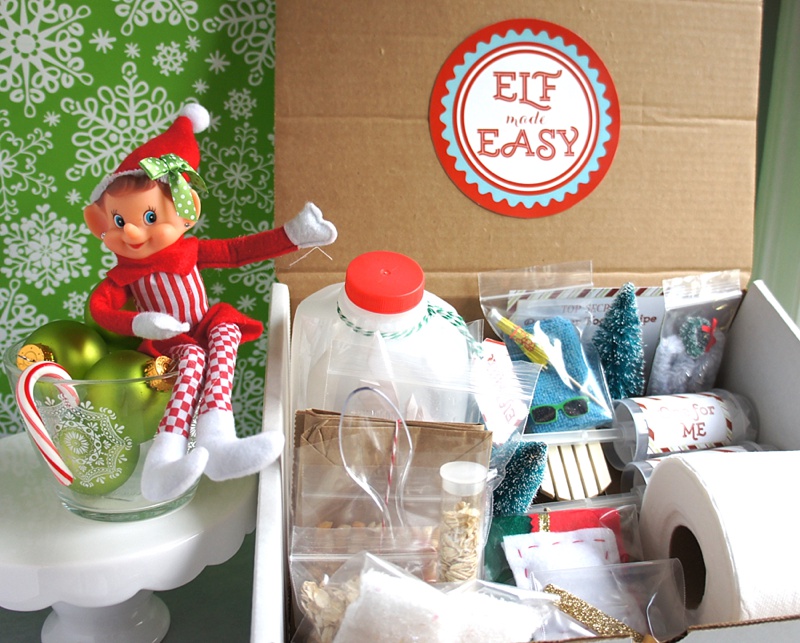 Kansas City-based Fete Box is re-imagining the way you plan parties! They take the hassle out of planning by shipping perfectly styled, Pinterest-worthy parties straight to your door. From custom party boxes, to kits that help simplify the holidays – they've got something for every occasion! This holiday Fete Box is bringing you Elf Made Easy, a kit full of inspired actions and ideas. Gone are the days of scrambling to figure out what clever things the Elf will do tomorrow. Elf Made Easy makes life as a parent easier by sending you everything you need to move your Elf on a Shelf for each day of the month!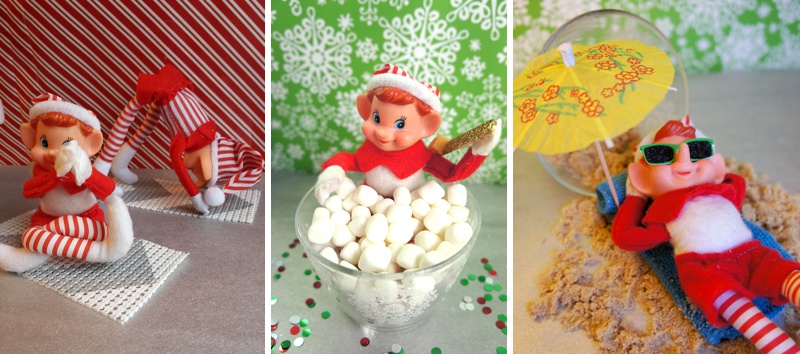 Now, if you're like me and you've used up all of your ideas in the first week of December, I've got a surprise for you! Fete Box is giving away a 10-Day Elf Made Easy Fete Box to one lucky Crazy Bananas reader! This amazing kit will make your last weeks of Elf mania stress free and fun!
There are several ways to enter:
– Leave a comment on this post below with one of your favorite holiday traditions
– Follow Crazy Bananas on Facebook, and like the post that is pinned at top of the page all about this giveaway
– Follow Crazy Bananas on Instagram (at @crazy_bananas) and like the photo of the Elf Made Easy Giveaway image
– For additional entries (and to up your odds of winning) leave additional comments on either the Facebook or Instagram posts tagging a friend who might be interested in entering as well. You can tag as many people as you want, but they must be in separate comments so we can track the entries.
This contest will be closed on Saturday, December 12th at 5 p.m. CST, so get those entries in! The winner will be announced on Sunday, December 13th!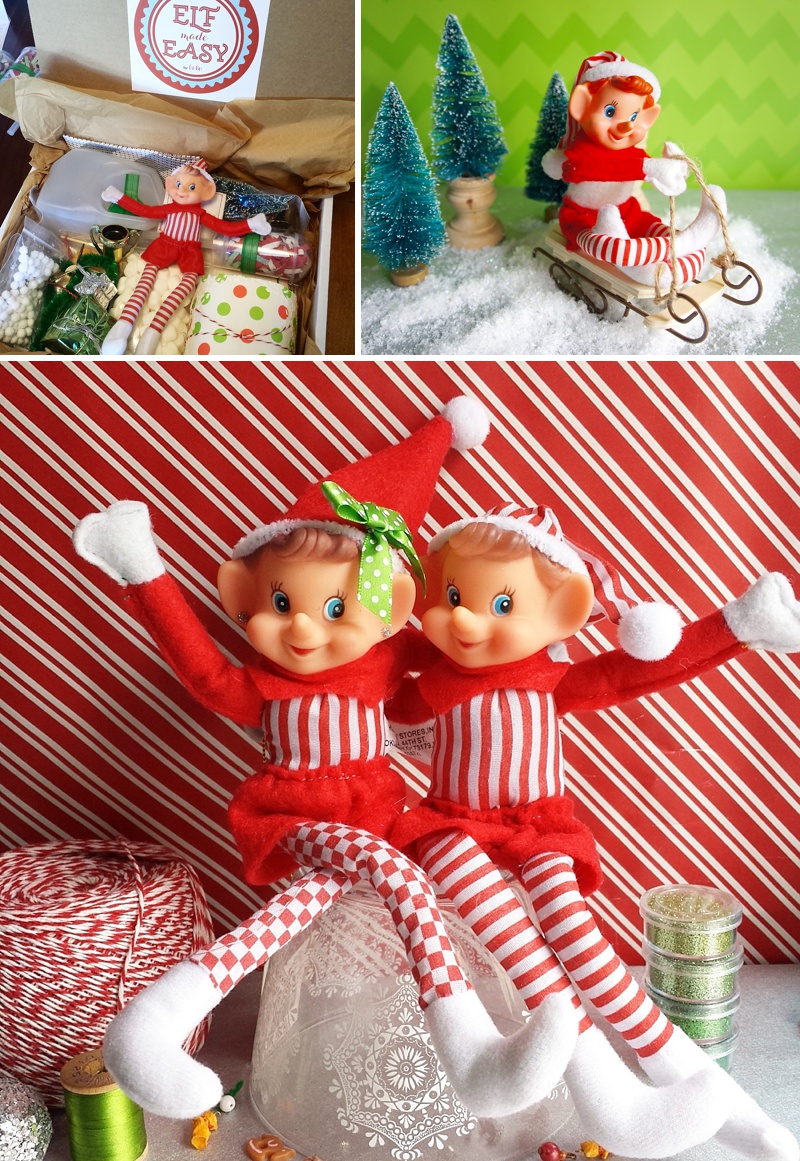 Good luck, and happy elfing!
(Fete Box is providing the gift for this giveaway, but all the thoughts and opinions above are my own.)
http://www.crazybananas.com/wp-content/uploads/2015/12/2015-12-10_0001.jpg
643
800
Megan
http://www.crazybananas.com/wp-content/uploads/2015/07/Crazy_Banans_Logo_WebsiteBanner.png
Megan
2015-12-10 12:56:53
2015-12-10 13:40:53
Holiday Giveaway : Fete Box's Elf Made Easy