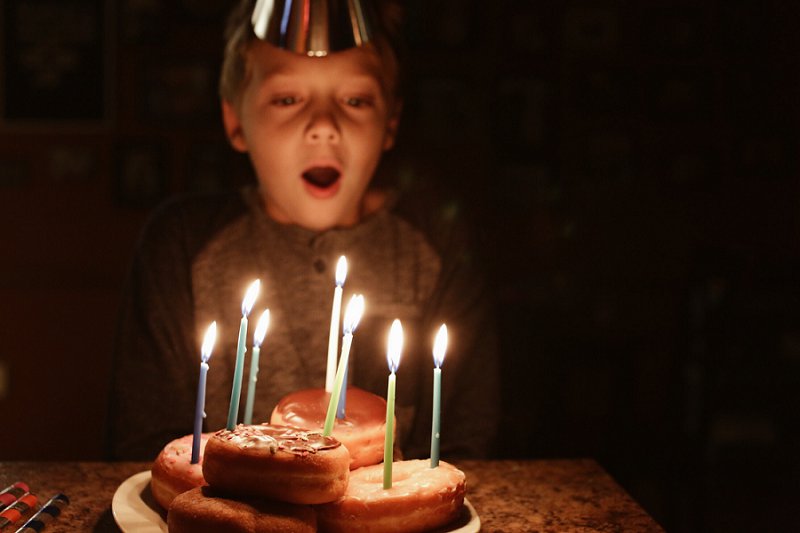 Dear Tate,
Yesterday you turned eight and today is the last day of school before we start holiday break. I'm starting the break with a bit of a "fun headache" from the epic tale that was your birthday. I know having a birthday so close to Christmas can be a bummer (just ask your dad), so I do my best each year to make it extra joyful. This year was supposed to be more chill, since we only do parties every other year, but a late night stroke of genius changed all that when I sat up in bed and thought "We should take the kids to Winterfest at World's of Fun for Tate's birthday!" You were thrilled with this idea, so last night we closed down the amusement park with two of your best friends and our family. You were the only ones on the rides by the end of the night, as it was under 30 degrees and most of the park visitors had lost feeling in their toes (including myself and your dad), but it was worth it to see how completely happy you were to have this special celebration.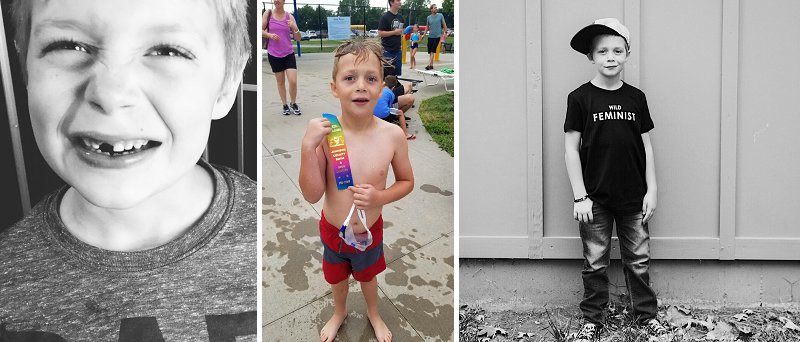 You are simultaneously goofy and very serious, which is sometimes challenging as a parent. You're incredibly sensitive and intense, and your moods are EXTRA. You are often the happiest kid in the room, but just as often you can become withdrawn or upset, and teaching you how to feel your feelings, work through them, and come to a resolution has been one of my main goals as your mother. I don't want you to stuff any of those emotions, but you also can't wallow, and that's a hard lesson for me at 36-year-old, let alone you at EIGHT.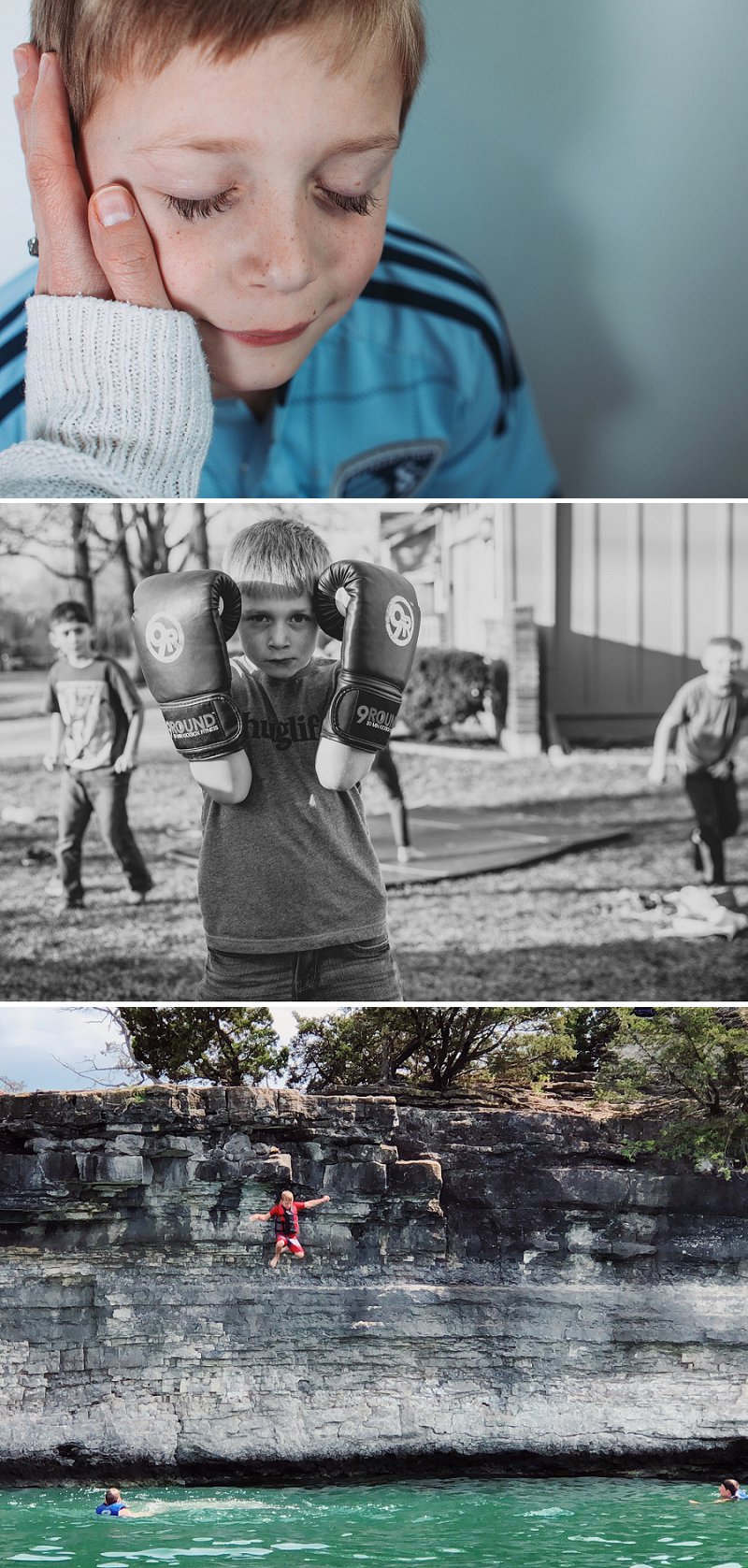 This year we dealt with some real fear for the first time as I watched you experience episodes of anxiety. Your fear of thunderstorms and tornadoes spiraled to a point where we were having a hard time managing them. I am so grateful we were able to find a wonderful child therapist who has taught you (and me!) so much about fear and anxiety. I am incredibly thankful we are able to deal with some of these issues now, instead of waiting until you are an adult and so much of your thinking is solidified. I'm so proud of how you've handled these obstacles this year and how hard you've worked to overcome them. I know this is not a straight path, but what we've learned this year will help both of us for the rest of our lives.

Right now your loves include: sports (soccer, basketball, swim team, baseball and recently you've started talking about hockey too), cats, your friends, video games, making mama laugh by making derpy faces, and reading. That last one is HUGE for us, since we started this year way behind on your reading abilities. But in the last three or four months, it all finally clicked for you and now you're reading for pleasure whenever you can find a minute, just like your sister. Your favorite books are Dogman, Catstronauts and the Ranger the Dog series.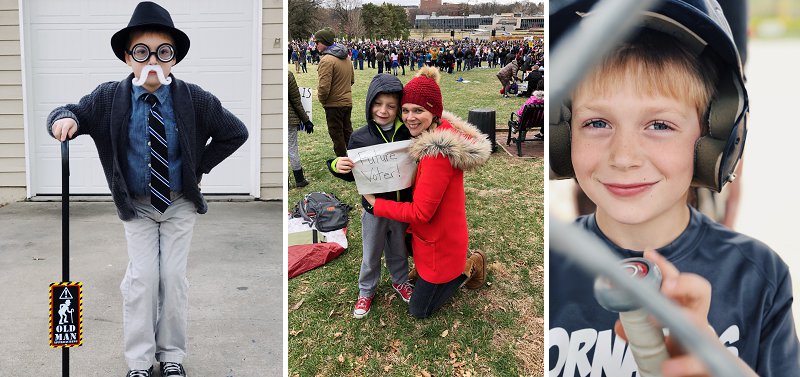 Tate, you are bold and brave, often overcoming fears just to prove others wrong. You strive to be the best at everything you do, and want others to do the same. You are kind and sensitive, wearing shirts with sloths and kittens on them because they are "just so cute," inviting a girl in your class to sit at the special table on your birthday because she was having a bad day, and loving to snuggle whenever the opportunity allows. I am so grateful for you and how you're growing, learning and changing every day.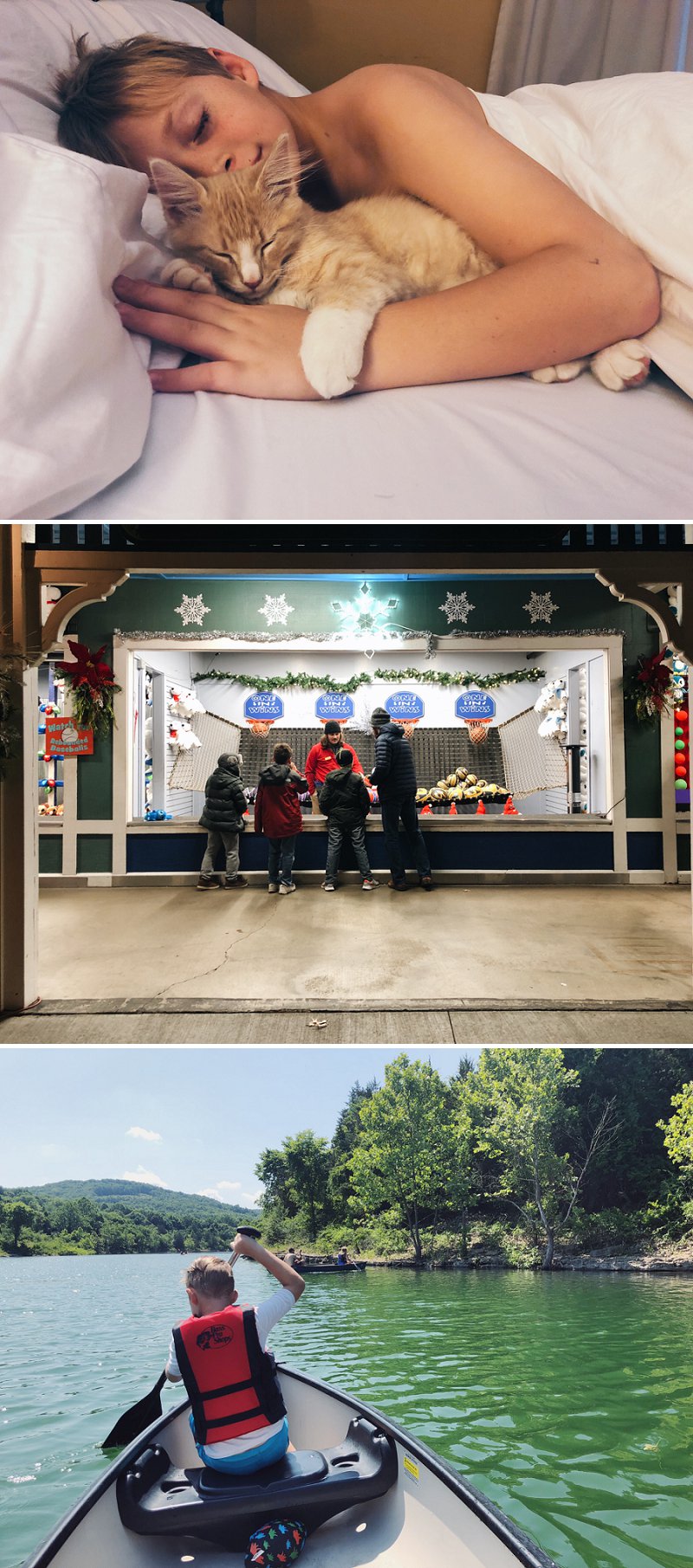 A few weeks ago you came into my bed to snuggle and chat, and for the first time in ages, you fell asleep in my arms. I couldn't believe how big you felt, and I realized it won't be very long until you will no longer EVER fall asleep curled up in my hug. I felt a bit of sadness for future me, who will miss those moments so much, but then I looked at your face with your long eyelashes fluttering on your cheeks as you dreamed, and decided instead of being sad, I wanted to fully be present in that moment. That way, even when you're a giant, smelly teenager, I'll still have that memory to pull me back to these wonderful moments of parenting my sweet eight-year-old.
I love you, Tater.
Love,
Mama
http://www.crazybananas.com/wp-content/uploads/2019/01/2019-01-09_0006.jpg
533
800
Megan
http://www.crazybananas.com/wp-content/uploads/2015/07/Crazy_Banans_Logo_WebsiteBanner.png
Megan
2018-12-21 13:19:40
2019-01-09 13:19:55
Eight-Years-Old