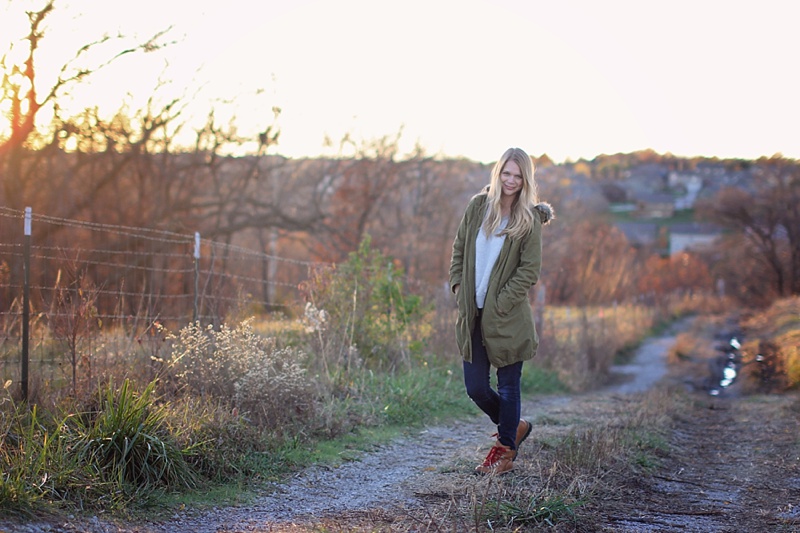 The busy photography season is finally winding down around here, after a few weeks of all out insanity! I must admit, when other photographers would talk about the "busy season," I used to be a little skeptical. I mean, how bad could it be, right? Well, it was (joke absolutely intended) BANANAS! With the weather cooling down, I found myself doing photo sessions several evenings a week, and after a couple, I realized I was basically wearing the same thing to each one. A sort of "photographers uniform."
Odds are if you had me as a photographer this year, you probably saw this outfit, or something very similar! I almost always wear jeans while I shoot, since they are comfortable and flexible. Yes, again, these are the SAME MADEWELL JEANS I wear pretty much everywhere. I have them in a light denim wash and black as well, and they are my favorite jeans ever. I think almost every Unstyled post has featured them so far, and I'm not sorry!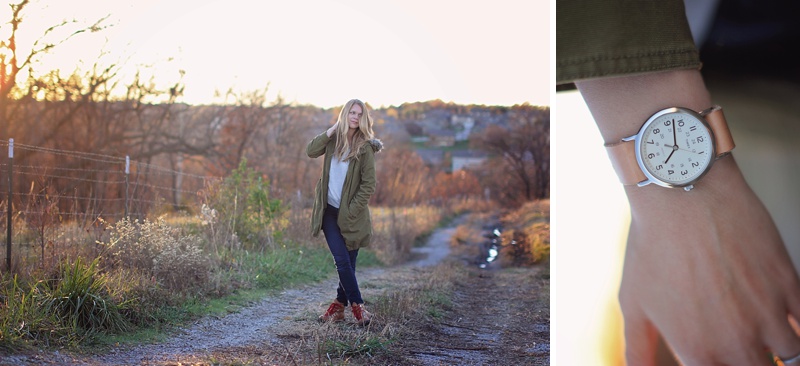 Can we talk about this watch? It was made by Prairie Goods in Kansas City, and I purchased it for my husband for Father's Day. He's a bit of a watch junkie, and seems to have a timepiece for every occasion. Not only is this a beautiful piece, but Jason (the owner of Prairie Goods) held it especially for me when I was a last minute shopper (bad, Megan). Lately, I've been borrowing it from the husband, and one of these days, I may not give it back!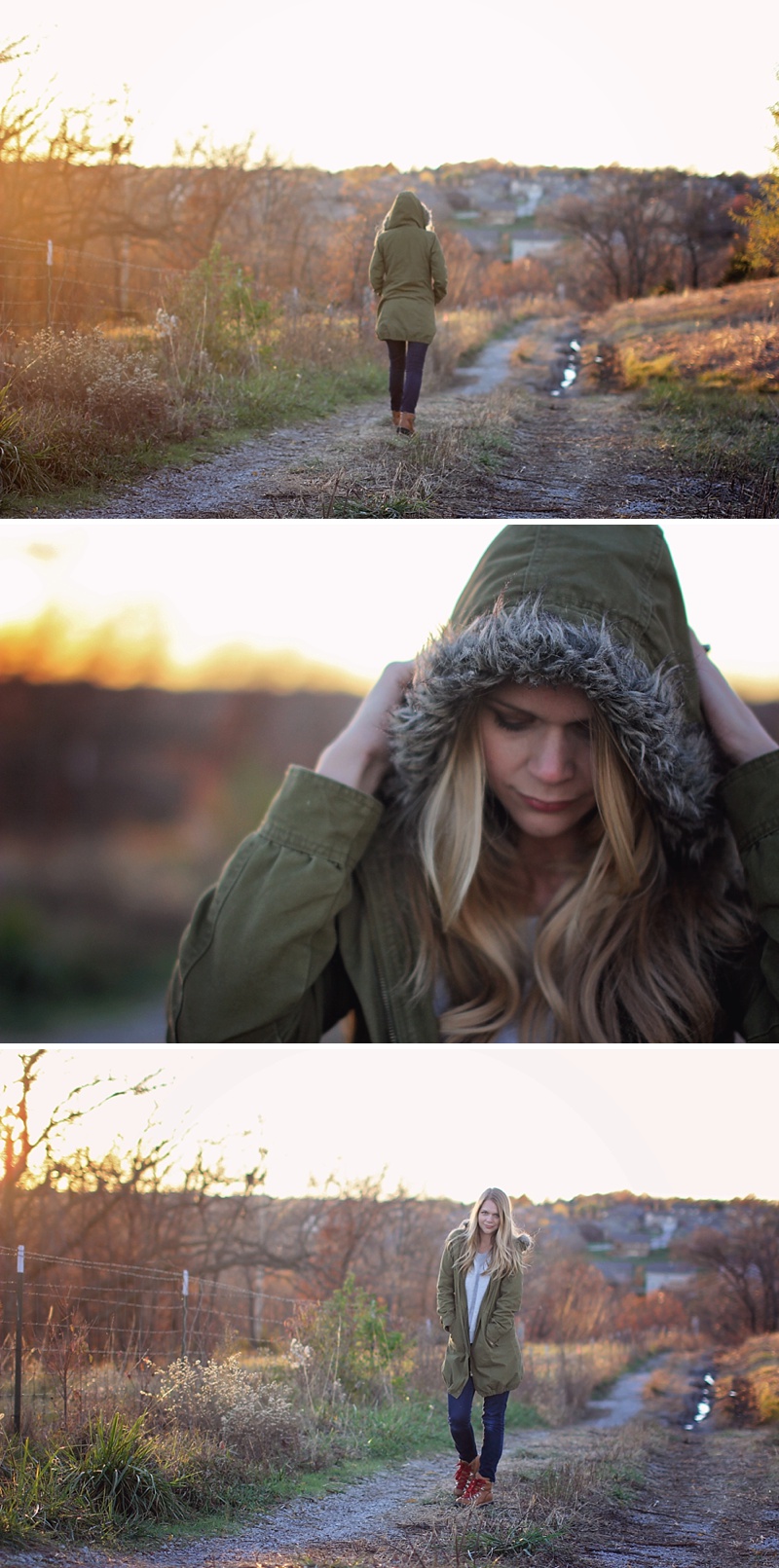 Almost every year I get a pair of boots for my birthday, and this year I picked up these Danner hiking boots
. I'm gonna get real, you guys…I bought them after I read the book Wild: From Lost to Found on the Pacific Crest Trail
earlier this fall, and I saw Reece Witherspoon wearing these in the movie
version. I'm actually not a hiker. But they are comfy and perfect for tromping around in fields and off the beaten path while looking for a perfect session location. They are warmer than sneakers when it's chilly, but they can get dirty. Actually, they look better the more I wear them!
The army green Mossimo coat was a clearance rack purchase from Target a few years ago, and while the zipper breaks constantly, I still love it. The pockets are big and deep enough to hold a second lens and an extra battery pack. The grey sweatshirt is also a Target find.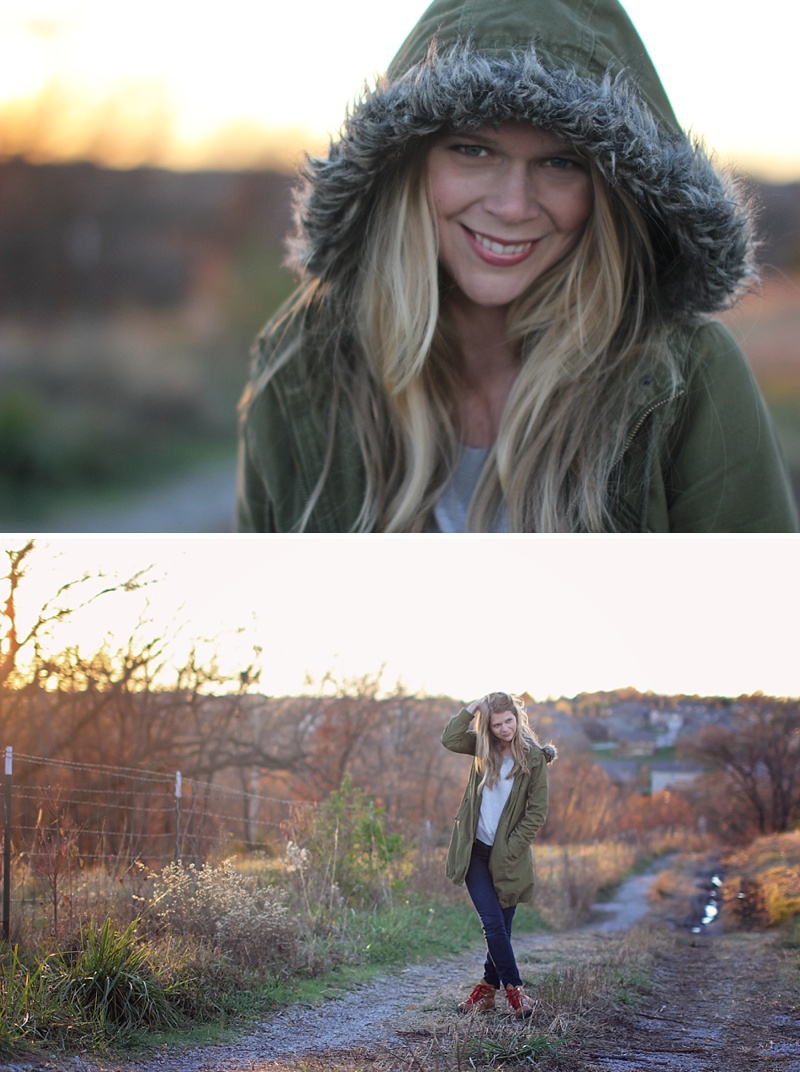 While the busy season may be ending, I have a feeling you'll still be able to find me in this outfit…at least until it starts to snow and I need something a little warmer!
(All photos by me, with my faithful assistant, Tate, who made goofy faces behind the tripod while I posed in a field behind Lucy's dance school, like the true dork that I am!)
http://www.crazybananas.com/wp-content/uploads/2015/11/2015-11-23_0001.jpg
533
800
Megan
http://www.crazybananas.com/wp-content/uploads/2015/07/Crazy_Banans_Logo_WebsiteBanner.png
Megan
2015-11-23 16:45:15
2015-11-23 16:45:15
Unstyled : 005 | Photographer's Uniform